The Institute for Law and Policy is a program especially designed for overseas students and provides an introduction to the stimulating academic environment of The Hebrew University at Mt. Scopus, Jerusalem.
An international hub of activity, Jerusalem is a unique backdrop to live, learn and participate in the program's academic and extra-curricular activities. The program incorporates a large number of extra-curricular activities which includes guest lectures, field trips, and social events.
The program curriculum is comprised of three condensed 20 academic hour courses in specialized areas, representing some of Israel's most important and exciting law and policy challenges:



Legal Aspects of the Middle East Conflict - Prof. Robbie Sabel

Israel's Human Rights Challenges - Prof. Yael Ronen

International Economic Law in an Age of Globalization - Prof. Tomer Broude




Guest lecturers will present on various topics throughout the Institute's program schedule. All courses are offered in English by Law Faculty professors and may be considered for academic credits by the students' home law school institution and/or for CLE credits by the accredited attorneys' home bar association(s). Attorneys will be given CLE Certificates of Attendance for each sixty-minute hour of class attendance. Students may participate in all or some of the offered courses, but must attend at least two courses in order to be eligible for law school course credits.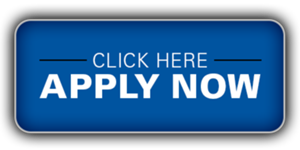 ADDITIONAL INFORMATION

---

Length of Program: June 29 - July 15, 2015

Language of Instruction: English

Tuition: $2,500

Accommodations at Hebrew University: $750 (Participants may make alternate arrangements of their choosing)

Scholarships, stipends and partial tuition waivers: offered to all qualifying candidates based upon available funding.

*Airfare not included

---
Your contributions help make this institute possible!
While participants cover their travel and lodging expenses, the Institute relies on contributions to fund the program costs, scholarships, stipends and partial tuition waivers. Please help us receive each and every lawyer or student of law interested in attending this very important program.

Please consider making a donation today.