Israel's First National Election (1949)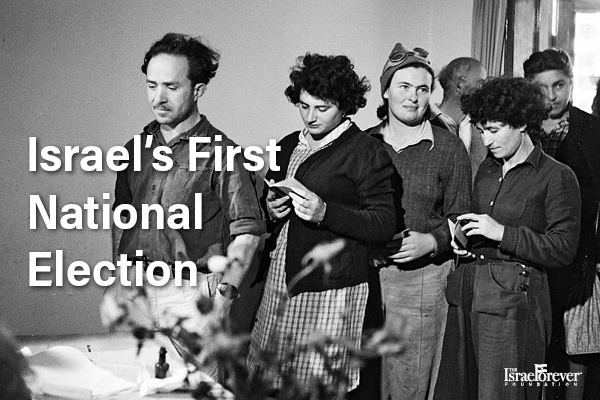 | | |
| --- | --- |
| When: | January 25, 2020 |
| Summary: | During the establishment of the state of Israel in May 1948, Israel's national institutions were established, which ruled the new state. |
Details
During the establishment of the state of Israel in May 1948, Israel's national institutions were established, which ruled the new state.

However, the elections were not held before the designated date due to the War of Independence, and were actually cancelled twice. Israel's first election was eventually held on January 25, 1949, as the war raged on and voter turnout was close to 90 percent.

David Ben-Gurion was elected as Israel's first Prime Minister. During his service he was instrumental in a number of things including: molding the IDF, began the workings for obtaining France and the UK as allies, doubled the population, and enhanced the economy and put into place the educational system. Over all, Ben-Gurion has been the most influential person to Israel's formation.