Munich Massacre (1972)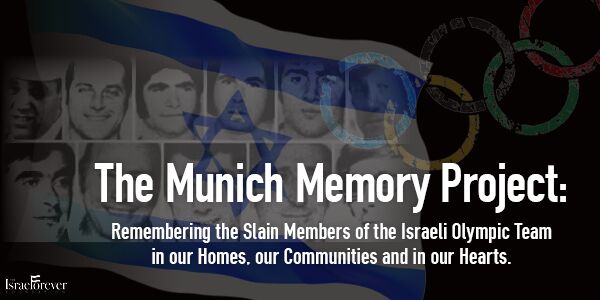 | | |
| --- | --- |
| When: | September 5, 2019 |
| Summary: | During the 1972 Summer Olympics in Munich, 11 members of the Israeli Olympic team were taken hostage and murdered by the Black September terrorist organization. |
Details
During the 1972 Summer Olympics in Munich, 11 members of the Israeli Olympic team were taken hostage and murdered by the Black September terrorist organization.

For 22 hours, the world watched to see what would happen. During the standoff and after the deaths of the athletes - the Games continued.

In 2012, in honor of the 40th anniversary of this tragic event, organizations, communities, families from around the world sought recognition of this event by requesting that the International Olympic Committee approve 1 minute of silence in their memory at the opening ceremony of the 2012 Games. The request was denied.