Social Media Mingle 4 Israel: Round 2
Join us for another dynamic gathering of the social media minded for a continuation of our discussion on how we can utilize our talents and passion to help connect Diaspora Jews around the world with our one and only Israel.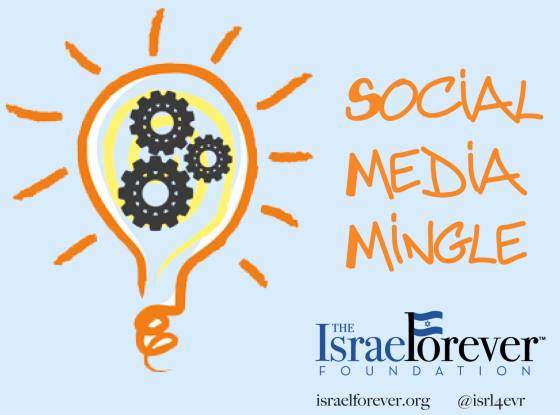 Wednesday, August 14
7:00 P.M.-9:00 P.M.

PICO
37 Pierre Koening Street,
4th Floor (The AACI Building)
Jerusalem, Israel
02 569 5166


SPECIAL GUESTS:
The Fabulous Daroff Duo!

Hope to see you all there!
If you choose to tweet about our mingle, or want to ask questions,
please use our official mingle hashtag: #Mingle4Israel
Follow us on own Twitter handle: @Isrl4evr
For questions relating to this event, email Lucy, lucy@israelforever.org
Press Contribute Today to R.S.V.P
The 18NIS ($5) optional donation goes toward the implementation of your Israel Engagement programs!
Everyone who donates will receive recognition for their involvement.