In Honor of International Women's Month
SOUL SISTERS COMMUNITY FAIR
Featuring Israel Forever's Executive Director
Dr. Elana Yael Heideman
as one of the Inspirational Speakers!
FRIDAY MARCH 24, 2017 • TEL AVIV, ISRAEL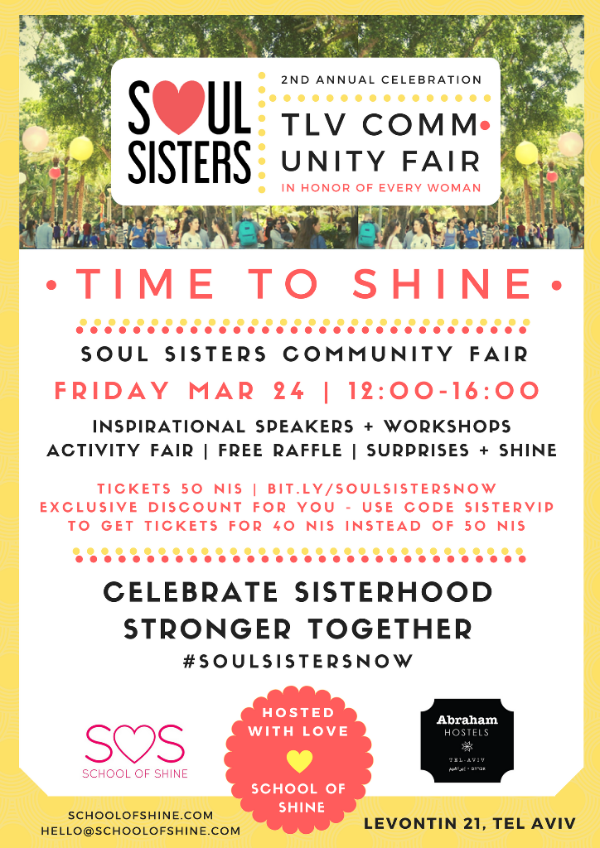 ABOUT THE EVENT

---

Hundreds of women will gather in one space to learn, love, laugh + celebrate sisterhood.

The Community Fair will host everything women, wellness + wisdom! You can expect:
• Inspirational Speakers + Storytellers (in English)
• Collective Mini-Workshops (in English)
• Wellness Activity Fair
• Rocking Raffle prizes
• Collaborative Art Project
• Friendly Food + Bar All Day
• Music + Good Vibes All Day

Come connect with your self, other amazing women + our big wide world of opportunity. The event is being organized by women for women - so come one, come all!

Come with your best friends, your new friends, your mothers, daughters, sisters - or come alone! Come if you're into hi tech or health. Come if you speak English or Hebrew. Come if you love being connected, inspired and empowered to living the best life you can as the powerful woman you are.

Plus all other sorts of magic + inspiration that you don't want to miss.

Join our community of Soul Sisters as we gather as one source of wisdom and wellness to connect, inspire and empower one another.
---
Recommended for you:
---
WOMEN OF ISRAEL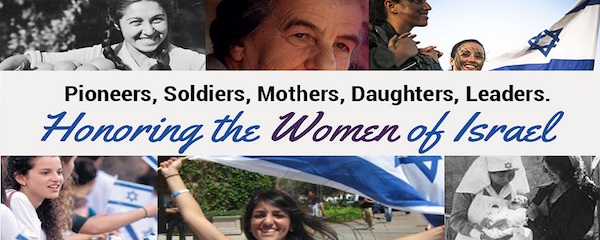 Who are some of the women who inspire you? Tell us today!