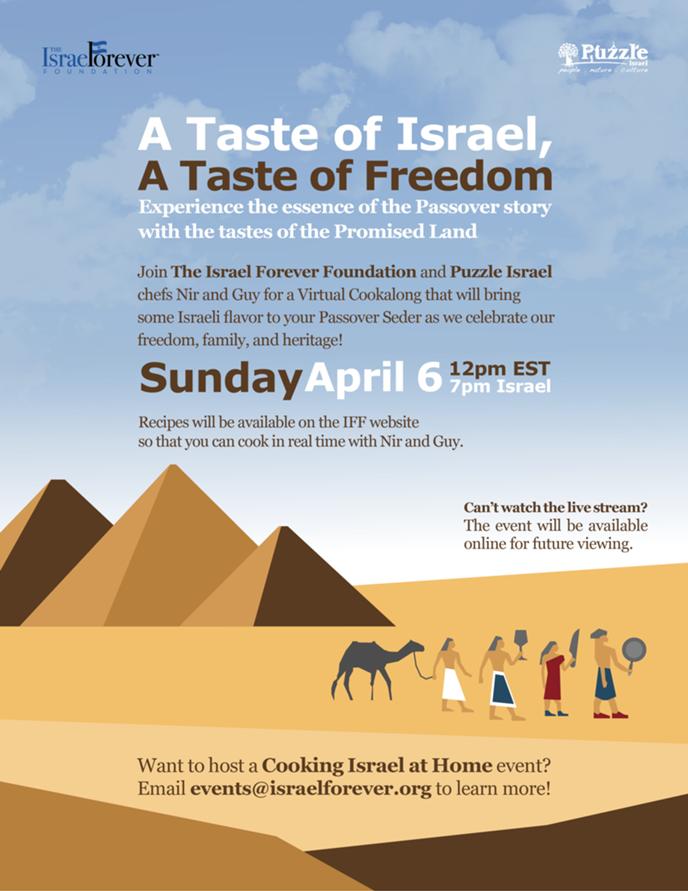 Menu:  Siniyeh: Ground Meat with Cherry Tomatoes and Tahini, Stuffed Spring Chicken with Dried Fruits and Rosemary, Baked Beets Salad with Walnuts, Fresh Fennel and Basil, Stuffed Artichoke with Chicken Liver Pate
Social Media Interaction and Sharing:
We'll be live streaming the webinar from our Google Plus page and will make sure to provide the link in every way possible so that anyone interested in joining will be able to cook along with us from your corner of the world!

To join us online for this virtual cookalong, all you have to do is sign on to www.israelforever.org on Sunday, April 6th at 12:00 P.M. EST!
Want to talk about it and discuss the webinar ONLINE?
Join us on Facebook-- Just post your question on the event page and Nir and Guy will do their best to answer you!
The cookalong should be about 1 hour long. Any questions not answered during the encounter will be answered in a followup exchange.

We always accept questions via e-mail (media@israelforever.org), just make sure the subject line reads A Taste of Israel, A Taste of Freedom & we'll get it answered!
Press Contribute Today to R.S.V.P
Optional donations go toward the implementation of Israel Engagement programs!