The Jerusalem Post Annual Conference
SPECIAL PRICE FOR VIRTUAL CITIZENS OF ISRAEL TO
THE JERUSALEM POST CONFERENCE
SUNDAY MAY 7, 2017 • NEW YORK, NY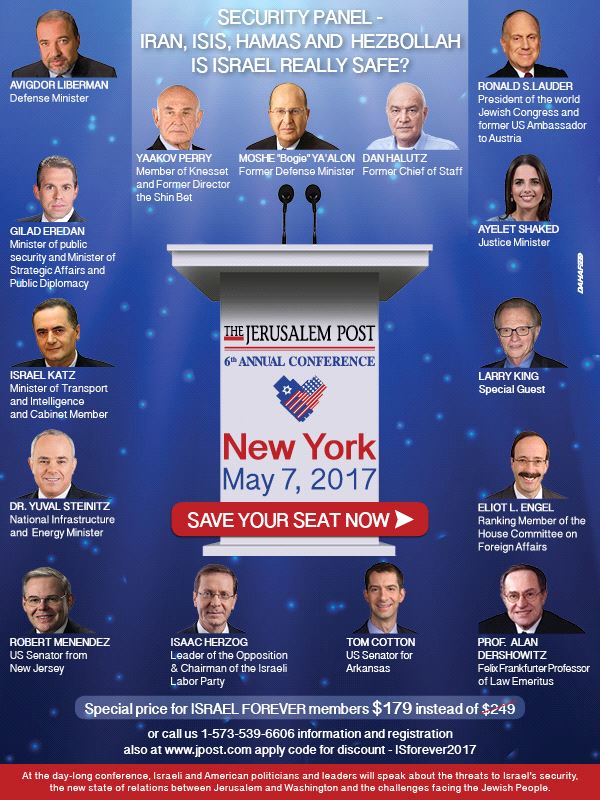 This not-to-be-missed annual event will include senior Israeli officials, newsmakers and opinion-shapers, who will discuss the key issues and challenges facing Israel and the Jewish world today. Join The Jerusalem Post's top journalists, leading politicians and experts to get a glimpse of the state of affairs in the Jewish state. The conference is open to some 1,500 attendees, and is expected to receive international media coverage.
VCIReward is exclusive to registered
Virtual Citizens of Israel.
Not signed up yet? JOIN US NOW!


---
Recommended for you:
---
BRING ISRAEL INTO YOUR LIFE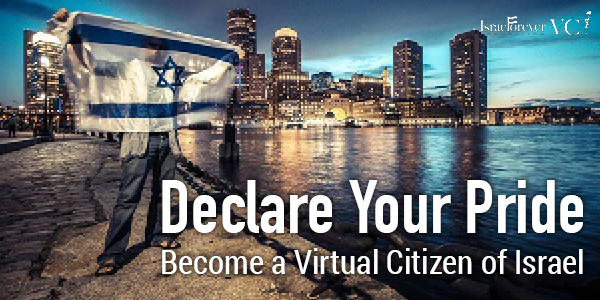 Sign Up to be a Virtual Citizen of Israel Today!