The Roots that Bind Us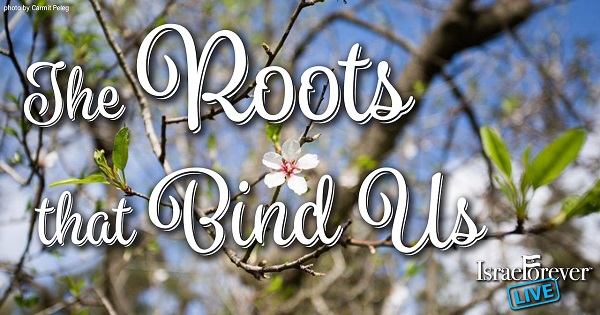 When:

January 30, 2022 1:00 PM

2022-01-30 01:00:00 2022-01-30 01:00:00 America/New_York The Roots that Bind Us Join us on Jan 30, 1PM EST, 8pm Israel Please refer to event page

Summary:
Join us on Jan 30, 1PM EST, 8pm Israel
In a fragmented world, we are strengthened by knowing we are part of something bigger than just the immediacy of life in pandemic. Embedded deep within us is the connection we feel as Jews, as a part of an ancient nation. And within our people and our history are so many seeds of inspiration. People, places, prayers - all sources of pride that are key to retaining the strength we all need now and always. They help plant and sow within us the connections we share and can incorporate into our lives - connections with the past, but so fundamental to our identity today and our faith in the future.

Just as we are bound to the land, to our history, to the heritage we have inherited over the generations, we have the ability to celebrate the roots that tie us together no matter how far apart we may be.


Roots bound to the earth. Souls bound to history. Lives bound by tradition.

Come explore the roots that bind us.