With What Shall I Bless Him
"Mah Avarech" is a classic, heart-wrenching Israeli song written by Rachel Shapira in memory of Eldad Kruk. Eldad was an IDF soldier, killed during the 1967 Six Day War.
This video was created by Noa Tsarfaty in memory of Eldad Kruk, following his family's request – combining images of Eldad and the song written about him.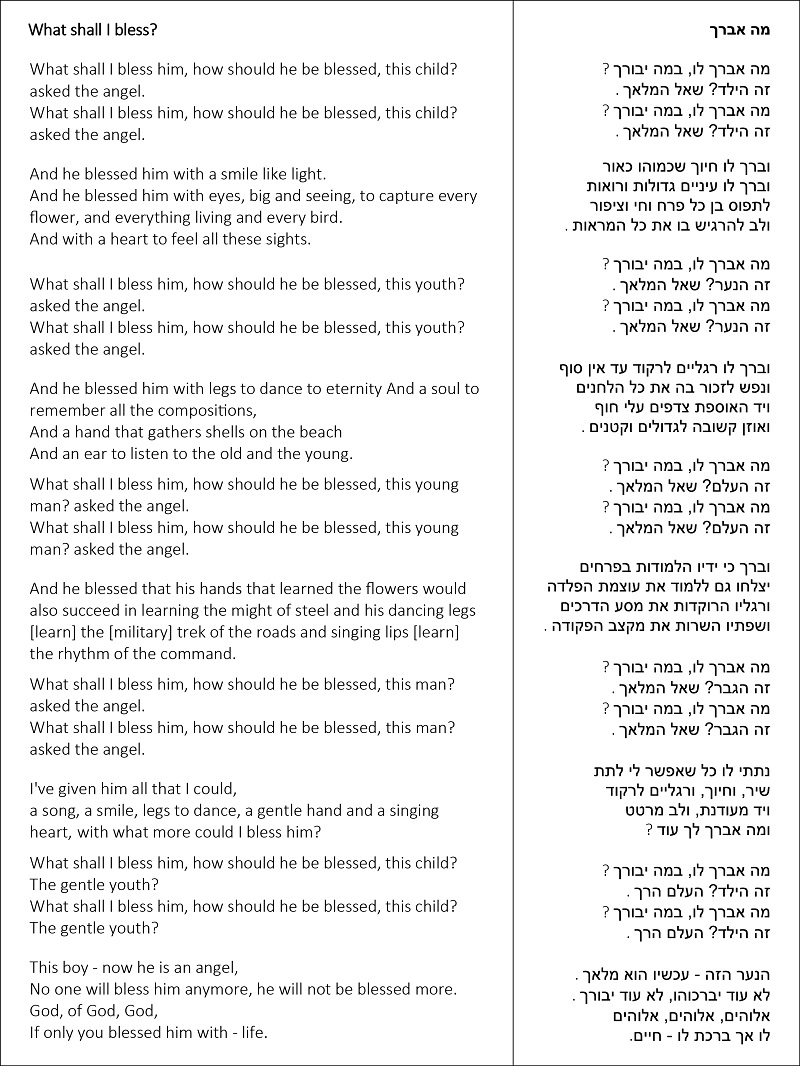 ---
Recommended for you:
---
NOT JUST NAMES: REMEMBERING ISRAEL'S FALLEN