SHARE YOUR THOUGHTS
---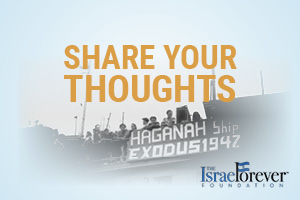 The plight of the passengers of the Exodus 1947 roused global outrage and a shift in feelings towards Zionism, and the establishment of the State of Israel.
Share your thoughts below on this monumental event and the repercussions felt around the world.
To learn more about The Exodus of 1947, click HERE.