"Going Home"
By Matthew Apfel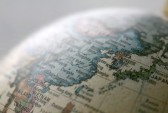 I grew up in Phoenix, Arizona. For those of you unfamiliar with the Grand Canyon State, it is the state's capital and largest city in the southwestern United States. Although I had a great childhood, being 300 miles from the closest major city (Los Angeles, San Diego, Las Vegas) made life "less interesting" than if I had grown up on the Eastern seaboard. I remember sitting in class and dreaming of traveling to the far reaches of the planet, far away from my desert home.
Eventually, as I grew older, I began to travel to Europe to see family – to Asia as an exchange student, to Africa on a class trip. I remember seeing churches, cathedrals, castles, mosques and landmarks which appear on glossy post cards. Although I was filled with awe at the new experiences that travel brings, I soon became complacent as I realized that everything I saw held less meaning to me than it did for my friends. I guessed the only possible reason could be because I'm Jewish. Don't get me wrong – I loved seeing Saint Paul's Cathedral, the old churches in Alhambra, Spain and the crusader castles throughout Europe. But something seemed to be missing. I felt that I did not share a bond to many places in Europe and I was definitely a foreigner in Latin America, Africa and Asia where I could only marvel at the ancient wonders that other people's ancestors created. I longed to know my own roots and historical heritage as a Jew.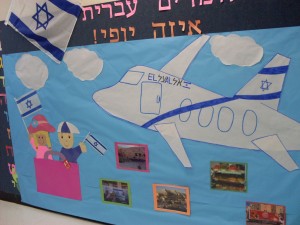 Growing up, I remember going to Hebrew School and taking a make believe trip to Israel as a young boy. It sounds weird, but I still remember the fun as a four year old sitting in a row of chairs pretending that I was on an El Al airliner traveling to Tel Aviv.
I remember looking for cuts to make sure I could pretend that I could swim in the make believe Dead Sea. I also remember how much tastier the pita and hummus was while my class was pretending to travel throughout the Holy Land. At the end of the day, we stacked up our chairs, rolled up the poster of the Dead Sea and threw away our plastic plates from the food. I remember feeling sad, even as a young boy, that I had no real plans to visit Israel.
Throughout high school, college and law school, I traveled to many places but somehow it never seemed like the right time to go to Israel. While the Intifadas raged in the Holy Land, I celebrated my Bar Mitzvah and grew up afraid to visit the ancestral homeland of the Jewish people. While attending university, I met Benjamin Netanyahu in Washington, DC. I distinctly remember him telling me that traveling to Israel was not just a special travel experience but was my right as a member of the Jewish diaspora. Nonetheless, I never took the Birthright trip and time went on…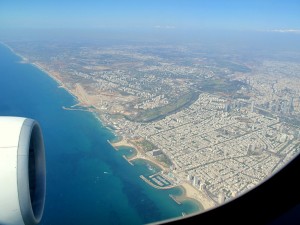 It's funny how things turn out because I had the good fortune in my line of work to work on projects that brought me closer to people who shared my passion for Israel. One day I gathered all my courage to ask if I could travel on business to Israel and assist in completing various tasks around the country. I remember when I heard the answer that I could indeed travel to Israel, I was excited not only that I was going to Israel but that I was going to bring my knowledge and skills to work on a project in Israel that would make the experience even more important and meaningful. I remember calling my good friend Mendel who was a Rabbinical student in New York and relating the exciting news. He said to me "you are going home."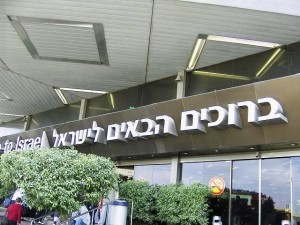 As the weeks progressed towards my departure date I became more and more excited. I packed my bag with my Tallit (the Jewish prayer shawl) and my kippot (Jewish skullcap) which I brought along solely because I wanted to have them present in Jerusalem with me. After boarding my late night flight to Tel Aviv, I only remember bits and pieces because I was so excited. The most poignant image in my mind was the early morning decent into Tel Aviv from the Mediterranean. I remember seeing the tall buildings, the highways and the glowing lights shining like diamonds throughout the land. I marveled at what my people had built from the barren desert landscape. I remember landing in Israel and taking my first breaths of the air. It was the sweetest smell I have encountered. I took my first steps on the land and was so proud to return to my ancestral homeland. All those years of traveling and looking for something that I could never find… I had finally come home.
---
Recommended for you:
---
STAY CONNECTED NO MATTER WHERE YOU LIVE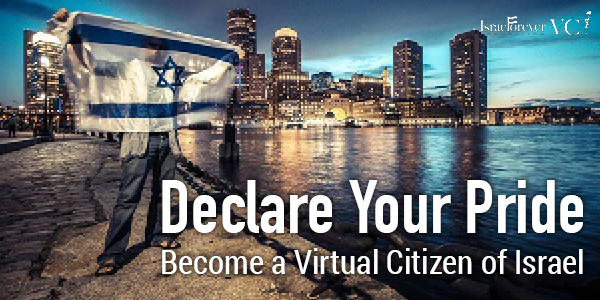 About the Author