11 Israeli Athletes
By Shirley Hiller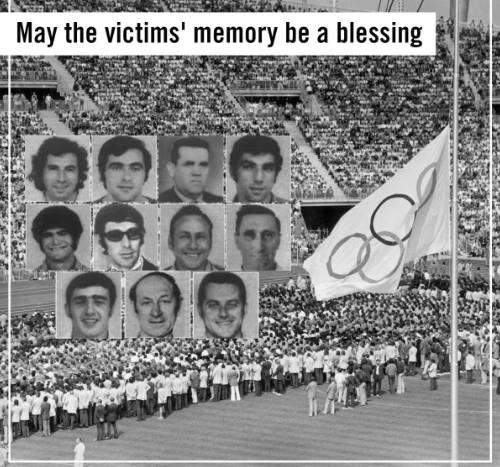 They walked out so proudly their country's flag held high.
hoping to win games, certainly not to die.

On that evening of September 4th, they went to sleep
never dreaming evil in their apartments was about to creep.

As nighttime began to turn into the morning,
Arab terrorists attacked without any warning.
The athletes bravely fought back without any chance,
those savages were so silent, no one heard them advance.
They let two bleed to death, while nine hostages were taken,
the games carried on and they were forsaken.

Into a helicopter the young men were viciously thrust,
a set up by Arabs helped by Nazis, each other they could trust.

Hands tied behind, the victims were in a hopeless position,
no competing in games, that had been their ambition.

"Let them go" their loved ones so loudly did plead,
then came the news, they had all been freed.
So many hearts with happiness and joy were filled
until the truth came out, that they had all been killed.
This happened at the Olympic games in Munich 1972
11 Israelis were murdered because each one was a Jew.
Their families have had forty years of sorrow in every heart
since those young men did from them, horrifically depart.

Such a very short time of respect is required,
seems like this respect for Jews has now expired.
To the world it is of no interest.

Please grant just one minute for all to remain silent,
surely that will not cause any one to be violent?
Not to remember those who were brutally slain
is upon this earth such a large filthy stain?
So to all decent people, please as the games begin be mute,
showing you are thinking of those who didn't get to play and their memory salute.

May the treasured 11 with the angels vie,
I will seek you all as I search the sky.
You will be thought of not just once a year,
please forgive me for shedding a silent tear.Rest in peace where Antisemitism is not known,
where seeds of laughter and happiness are only sown.

Shalom.
---
Recommended for you:
---
How Are You Commemorating the Lives Lost in the 1972 Olympics?

About the Author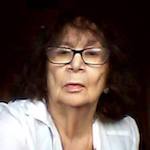 Thank you to Shirley Hiller for allowing us to republish this moving poem she wrote in 2012.