1948: Israel Marks Chanukah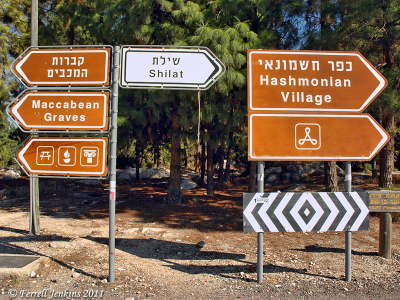 By JTA 
December 5, 2013
The festival of Chanukah was celebrated in Israel last night with a relay race in which torch-bearers started out from the ancient Hasmonean center of Modiin, passed through Ramleh–where Israeli military governor Zeev Yavetz and Jewish children in the town cheered the runners–and proceeded to the home of President Weizmann in Rehovoth.
The Israeli President came out of his house to greet the torch-bearers. Taking a torch from one of the runners and holding it aloft, he declared: "After two thousand years, this is the first Chanukah in the Jewish state. Again the Maccabean spirit rules over the country, which is small but has, I believe, a great future."
From Rehovoth the runners continued on to Tel Aviv and made their way to the Great Synagogue here. The first Chanukah candle was lit outside the Synagogue, but the Chanukah celebration continued outside Maccabi House where the world conference of the Maccabi sports organization opened earlier.
Premier David Ben Gurion, addressing the opening session of the Maccabi parley, declared: "We are living in an ere when the Egyptian exodus is taking place in reverse. You are meeting when Israel's Army continues the Maccabean fight for liberation and independence."
Prof. Selig Brodetsky, world president of the group, said that the Maceabi movement should serve the Zionist movement and the entire Jewish people throughout the world. Delegates from more than 20 countries are attending the parley. The Israeli Post Office is stamping all mail dispatched from the Maccabi meeting place with a special commemorative stamp.
Click here to be directed to the original article.
---
Recommended for you:
---
YOUR ISRAEL CONNECTION FOR CHANUKAH