A Philly Girl in Israel
Dina Saadon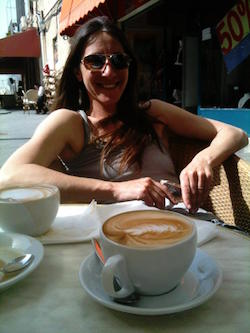 Growing up as a child of Old York Road Temple Beth Am, in Abington, Pennsylvania, I was taught about Israel as the Jewish homeland and a modern enclave for our people to call our own. However, I had never really considered traveling to Israel because I was under the impression that it was its own kind of war zone with a tense atmosphere of fighting and violence.
Boy was I surprised upon my first trip to Israel, on Birthright Israel back in 2001. The image I had of a semi-primitive war zone was shattered to pieces by the great light of the beautiful reality which actually exists in the State of Israel.
I have now lived in Israel for 15 years. I have mastered the language, made a home for myself and my family and totally assimilated into the Israeli society. I would just like to point out that I had a wonderful childhood growing up in the Philly area, spending many of my weekends running the halls of OYRT Beth Am. I definitely was not running from my hometown, rather I was headed towards this fantastic place called Israel.
So, what is it that takes a Philly girl from that great American dreamland and drives her to relocate to Israel? A relative of mine once said to me, "I don't understand why anyone would want to live in a war zone." When I heard that, I was struck with confusion and simply smiled because that is not at all what Israel is or what Israel is about. Israel is not only the historical homeland of our forefathers and mothers but it is also one of the most liberal, vibrant and free places that I have ever experienced. That in itself really speaks to me, having come from the pluralistic society which so naturally thrives in Philadelphia and the vicinity. Just like we have people from many cultures, religions and backgrounds building a society together in Philly, so too in Israel.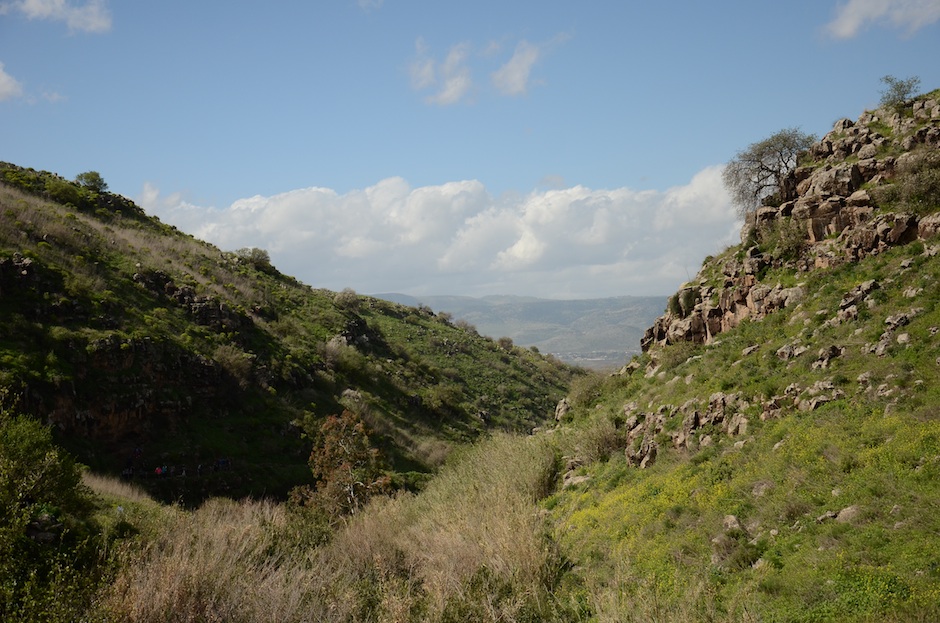 Now, back to the "war zone" dilemma... It is a myth. This place is full of people who live for the moment and do it with love and for the sake of life and it shows in the beauty of the land, the communities and the people. Yes, we have terrorism which torments us, which comes and goes in quick waves. We have what I call "Israel haters" screaming all kinds of absurdities against Israel, like: apartheid, genocide, oppression... more myths.

Yet, the haters and terrorists don't, won't and can't succeed to bring Israel down. Why? Because Israelis are all about life. This is the land of the Jews and there is nothing more Jewish than choosing life. It is very Jewish to hold your head up in the hardest of situations, to keep going and to sing out joyously celebrating life. Many of our holidays are even based precisely on that, like the upcoming holiday, Purim. The pure essence of Purim is to joyously celebrate that the People of Israel lives. That is a fundamental pillar on which the society in Israel is based on to this day.
So, what does that look like in society? One thing I love about Israeli society is that whenever we voluntarily gather en mass it is either to party, to pray, to peacefully protest or to pay our respects to the deceased. An example that comes to mind is from way back in 2011. That was the year which was consumed by the infamous Arab Spring. Countries all around us, throughout the Middle East, were in flames as the people rose up and cried out for social justice.
Israel also had its own bout of protests for social justice during that time. What was initiated by a few citizens pitching tents in the middle of our great cities, over the course of a few weeks tumbled into a mass demonstration of thousands of Israelis taking to the streets crying out for social justice.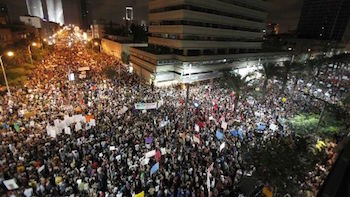 The peak was on one Saturday night in August of 2011, a half a million Israelis took to the streets in a massive demonstration. A half a million people out of 8 million total citizens is no small number to go out yelling and cheering and fully expressing the need for social reform. It could have been disastrous. Often, demonstrations of that size quickly turn into riots and violent events. Not in Israel. That massive event naturally occurred as one huge street party! Some of the country's most famous musicians set up stages and spontaneously gave free concerts to support the event. People were happy and excited to be practicing their free right of expression. There was no violence and no injury that night. It was fun and even productive.
Since then, the government has heard the cry of the people and made helpful reforms along the way. Having originally come from the outside, I find it interesting that no one in Israel seemed to even notice how special it is that we spontaneously gathered for a huge, peaceful mass demonstration and it was all in good fun. That is Israel.
I have never met a person who has traveled to Israel as a tourist and didn't have a fantastic time. While being a resident can be challenging in the face of economic struggle and terrorist tormentors, I wouldn't want to live anywhere else. This is truly a wonderful place with people who truly live for the sake of making the most out of life. The truth in the matter is, as much as it is worth talking about, you really have to see it to believe it. May we all be blessed to continue to celebrate life and enjoy every moment of its beauty.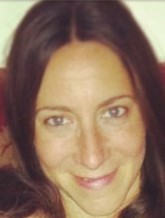 Dina Saadon is a self-proclaimed Israel advocate. She was born and raised in the US, and after completing her degree in Jewish Studies and Hebrew Classics, she made Aliyah to Israel 15 years ago. She has raised a family and built a career as a Hebrew-English linguist. Her love of the Hebrew language has taken her to the field of Hebrew to English translation, which she does professionally on a full time basis. She lives with her two beautiful daughters in the Judean Mountains of the Jerusalem area.


---
You Might Like:
---
What Israel Story do You have to Tell?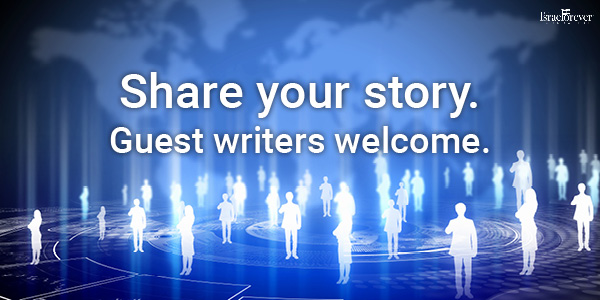 Submit your experience HERE