I am an American-born Israeli.
by Leora Eisenberg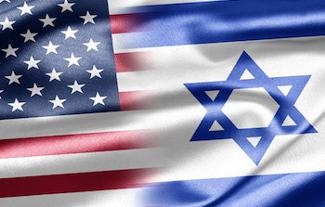 I'm an American-born Israeli.
You know it from the charms on my neck and the food on my plate.
My being Israeli in America can be reduced to the superficial.
Once I do or wear a certain thing, it's obvious.
But when I'm in Israel, it's not obvious. It's just assumed.
I don't have to explain things-- why I miss school then, why I eat certain things, why I cry at certain times.
It's a group of people who know me without knowing me. They know my longings for a homeland and my traditions. They are part of them. They know them. They know me without knowing me.
But in America people know me through years of acquaintanceship. I am a mystery to them. An enigma. A Jew.
But there I am not just a Jew. I am one of a people that knows me.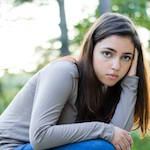 Leora Eisenberg is a high school senior and a passionate Israel activist. She has written in the Orthodox Union, the Jerusalem Post IVRIT, the Forward, CAMERA on Campus, Hevria, Students Supporting Israel, Israel Hayom, and Minnesota Public Radio. Her blog, "Generation Why," can be found at The Jerusalem Post.



---
Recommended:
---
SHOW YOUR COMMITMENT