To the Jewish People from Battalion 969
Why We Want To Be Here by Ari Abramowitz
To our Jewish brothers and sisters around the world – thank you for feeling our pain – for crying as we cry.
Upon learning that we would be released next week – a month after our emergency call-up to fight this war – my reserve unit drafted a petition expressing our willingness and desire to continue in this war effort and defeat those who have been murdering and terrorizing our nation.
As a soldier in Battalion 969 allow me to share why we drafted this petition and why we want to be here.
We want to continue fighting not because we love war, but because we love you.
On a personal level, the paradox of the past month is that in the face of heartbreaking pain and the violence of war, my experience has been one of unparalleled love.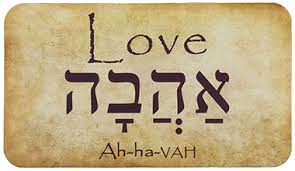 The Hebrew word for "love" is "ahava" – the root of which is "hav," which means "to give." When you love someone you desire to give to them – and when you give enough to someone you come to love them.

The love I have felt for my fellow soldiers during this war has transcended anything I have experienced before.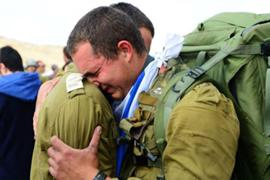 While the bond of "brothers in arms" is a universal phenomenon, I find the love I feel for my fellow soldiers overtaking me like a wave. It is hard to explain as I don't fully understand it myself. All I know is that I would happily give my life for any one of my fellow soldiers and I don't doubt for a moment that they would do the same for me. Together we would not hesitate to give our lives for you.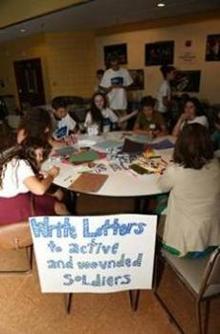 Throughout this war we have felt the love you have showered upon us – you have given us so much. I have never felt so much love from so many. Jews from both Israel and the Diaspora have flooded us with more care packages, clean underwear, dry socks, candy, potato chips and toothpaste then we can use. Jewish communities, federations, missions and individuals have not let the dangers of this war stop them from coming and volunteering. Hospitals have had to issue statements requesting that people refrain from visiting the wounded, for the lines to visit them were clogging the hallways and stairwells.
Tens of thousands comfort the families of the soldiers slain and communities around the world hold solidarity and memorial rallies.

We hang up your children's letters next to our beds. I know a couple of them by heart. We read the articles, videos and Facebook posts with which you defend us and support us as we fight this just and moral war.

While there will always be exceptions, from here it seems that this wave of solidarity spans the entirety of the religious, ideological and political spectrum.

From the Gaza border the unity behind us feels unprecedented.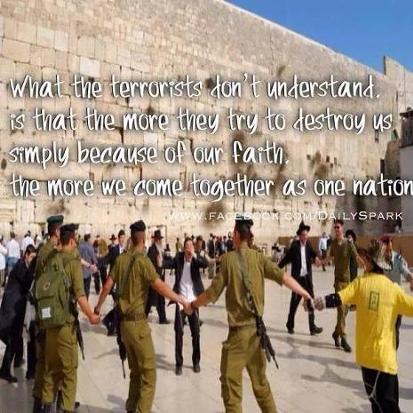 But why? Why do we love each other so much? Today is Tisha Be'av, the darkest day on the Jewish calendar. It is the day our Temple was destroyed.
Our sages explain that the Temple was destroyed not because we were weak but because there was "baseless hatred" among us. Yet in those times there was rampant corruption and existential ideological rifts within the nation. Nonetheless, our sages have made it clear that regardless of how compelling an argument one can make, hatred within our nation is fatally destructive and never justified.
We love each other because we love Israel. I am not referring merely to the state or the land. Israel was the name of Jacob, the father of the 12 tribes from which we are all descended. We are not a race or a religion – we are a family. We share a home, a father, a future and a fate.
The reason that I and my fellow soldiers want to continue putting our lives in jeopardy, sleeping night after night in the dirt under mortar fire, rocket attacks and the perpetual danger of terrorist attacks via tunnels is because this war is not yet over.
Israel is in danger and when Israel is in danger every member of the Jewish family is in danger.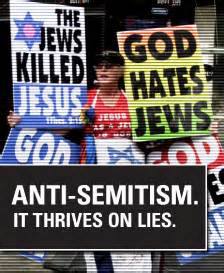 Today Jews around the world are experiencing the greatest fear and insecurity since the Holocaust.
The masks are coming off and it is increasingly clear that this is not a war against Israel, but a war against the Jewish People. This week's cover of Newsweek was titled "Why Europe's Jews are fleeing once again." Scarcely a day goes by when there is not another horrific act of anti-Semitism somewhere in the world. A poll this week indicates that a vast majority of Jews in France are considering leaving. A friend in the army told me that there is not a family in Holland that is not considering leaving. We have seen how quickly the winds can change and we are here fighting this war to protect your home for when you should want – or need – to return.
So to our Jewish brothers and sisters around the world, we are grateful for your love, and we are grateful for the privilege of serving in the IDF and expressing our love for you.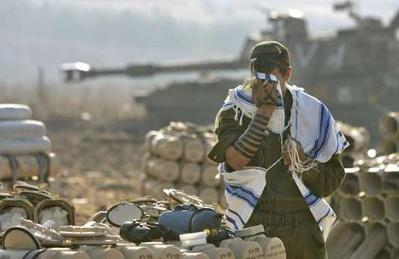 To our Jewish brothers and sisters around the world – thank you for feeling our pain – for crying as we cry.

In the poetic words of King David "He who sews with tears reaps with joy."

As we cry together this Tisha Be'av as one loving family, may we soon merit the opportunity to laugh together and celebrate with love and joy.

The author is currently serving as a sharpshooter in Operation Protective Edge. He is a filmmaker, educator and the host of Israel Inspired Radio on the forthcoming Voice of Israel broadcast network. With among the country's largest social media followings, he is an advocate for Israel both domestically and internationally. He was the host of the popular Jerusalem-based TV show Tuesday Night Live in Jerusalem and has been featured on CNN, Fox News, BBC and other international outlets. Click here for the original article.
Recommended for you:
Join us on Facebook or Twitter and never miss out on stories, voices, ideas to help celebrate and strengthen your personal connection to Israel!
---