Book Review of "Come Back For Me"
by Historical Novel Society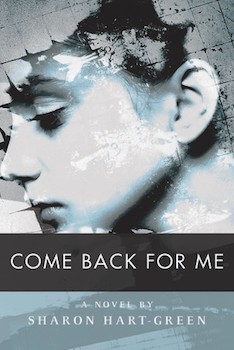 Come Back for Me is a superb novel about love, loss, letting go of the past and choosing life.
When he is a young teen, during the Holocaust era, Artur Mandelkorn is ripped away from his family in Hungary. After being separated from his beloved younger sister while on the run from the Nazis, he spends years trying to learn of her fate. At the same time, he attempts to start his life over by moving to Israel and living on a kibbutz. Though he finds love with a woman who also grapples with ghosts from her past, Artur cannot rest until he uncovers the truth about what happened to his family.
Twenty years in the future, Suzy Kohn, a teenager living in Toronto, has only a tenuous connection to Judaism. While trying to navigate her love life and other teenage issues, she is grappling with the sudden death of her uncle, as well as trying to console her seemingly inconsolable aunt. Although they live on opposite ends of the world, Suzy and Artur's lives will converge in ways that no one could have expected or predicted.
Artur and Suzy take turns narrating each chapter; the transition between the two characters, though separated in time and in life circumstance, flows smoothly. In fact, their voices are quite distinct, a hallmark of a skilled writer. Artur is an endearing and authentic character. Though prone to melancholy, his struggles to keep his faith are poignant. While Suzy is a more difficult character with whom to connect, she matures as she comes of age, making her more likeable as the story moves forward. The writing is evocative and the storyline mesmerizing.
Despite the tragedies that befall both families, the unexpected ending is a hopeful one. Come Back for Me deserves a place on the shelf alongside the best of the best Holocaust-based novels.
---
Recommended:
---
READING ISRAEL BOOK CLUB