Chanukah Over The Years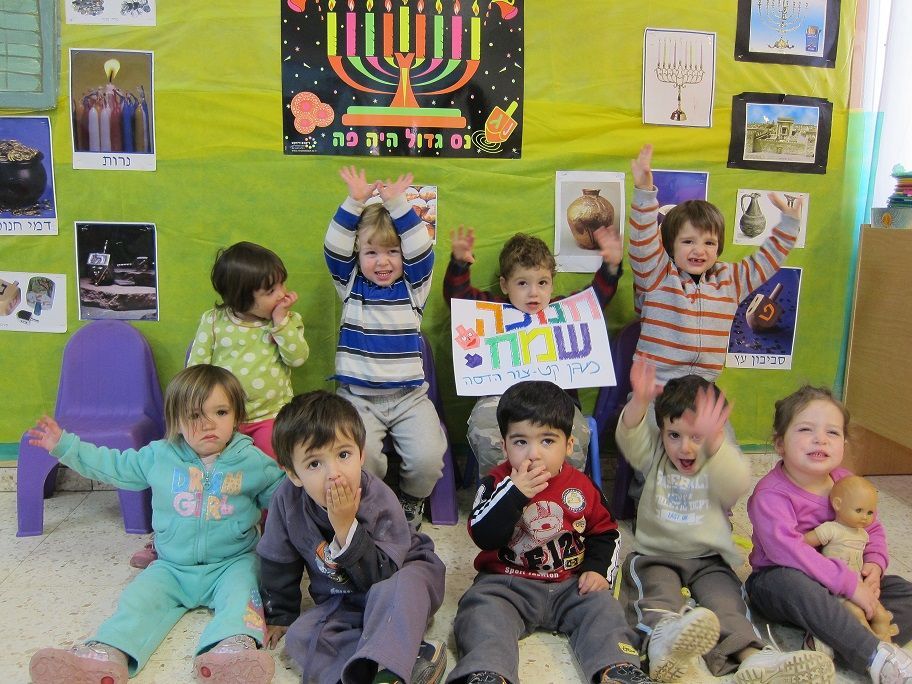 Jewish children all around the world are enjoying the festival of Chanukah. Each year it brings with it the promise of songs, togetherness, and joy.
Having had the privilege of being in Israel during Chanukah over the years I am struck by an obvious difference in how it is celebrated.
In the United States, Chanukah is for the most part a private holiday. In areas with a larger Jewish concentration, one might find Chanukah themed paper goods, wrapping paper, colorful candles for lighting the Hanukkiah, and maybe chocolate gelt coins for sale.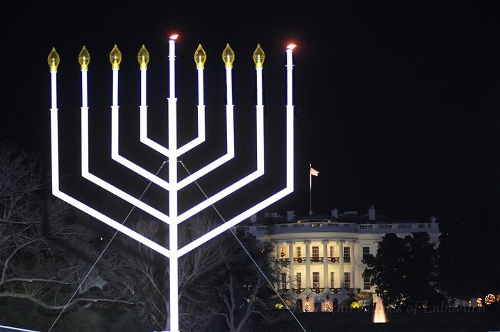 In recent years Chabad has begun holding public Hanukkiah lightings in shopping malls and similar venues. Other than that, most celebrations are private gatherings amongst families, friends, and synagogue members. Scores of shopkeepers will greet you with a "Merry Christmas" or the generic "Happy Holidays" this time of year, but unless you happen to be shopping in a Kosher Market, you are unlikely to hear "Happy Chanukah".

In Israel it is a vastly different experience, as the entire country appears to be enjoying one big celebration.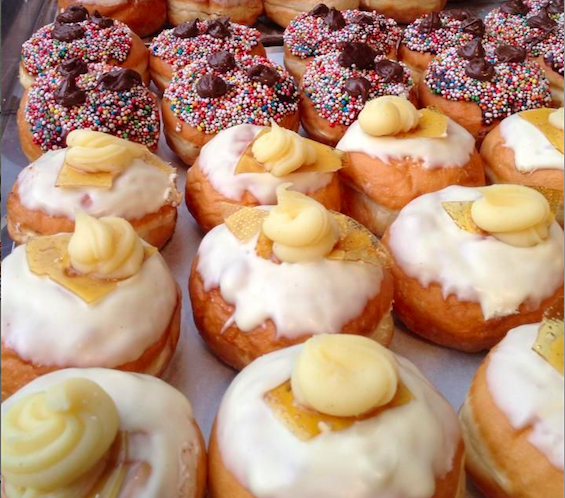 Throughout the country during Chanukah, sufganiyot, the delicious doughnut-like treats, are available virtually everywhere from tiny corner shops, big name grocery chains, and upscale pastry shops and everyone wishes each other a Chanukah Sameach or Happy Chanukah!
One of my favorite displays of the entire nation celebrating together are these very words prominently displayed in Hebrew on the electronic scrolls on the front of the buses of the national bus company.
I wonder if the staff person who made the decision to place this greeting realized that it would bring a smile to the faces not just of bus riders and commuters traveling around Israel, but to the faces of people all over the globe who see these photos over the past several Chanukah seasons.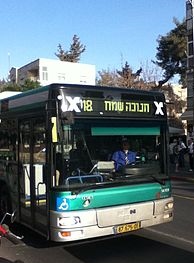 Why do tourists and proud Israelis post these photos?
I believe it is because seeing "Happy Chanukah" displayed in Hebrew on the buses of the Israeli national bus company is another way of saying those three inspirational words:
AM YISRAEL CHAI!

The Nation of Israel lives!

Happy Chanukah!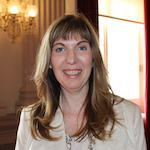 Heidi Krizer Daroff enjoys sharing her passion for Israel with others as North America Director of The Israel Forever Foundation. While her passport indicates that she does not reside in Israel, her heart definitely does. Through her storytelling, Heidi invites you to grow your involvement and add more Israel Forever into your daily life.
---
Bring Israel Forever into your Chanukah Celebration!
---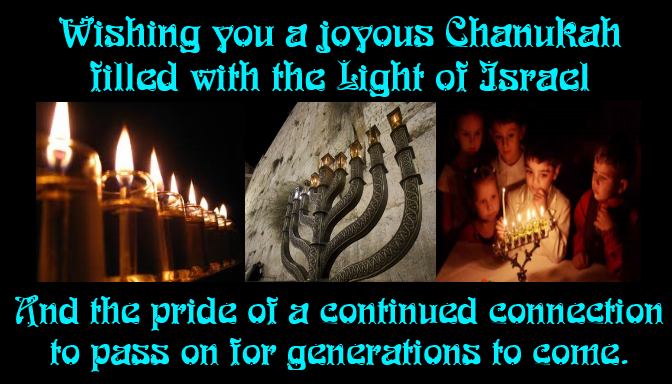 About the Author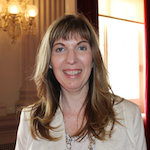 Heidi Krizer Daroff is a longtime activist for Israel and a volunteer with a number of organizations, finding unique ways to help the Jewish People and the Jewish State. While her passport indicates that she does not reside in Israel, her heart definitely does. Previously having served as North America Director for Israel Forever, Heidi continues to share her passion for Israel with others in as many ways as she can.