City of My Art
By Tziporah Lifchitz
Old City of Jerusalem, October 18, 2015
The mood today is peaceful and light, Jews and Arabs, soldiers and shopkeepers are starting their morning sharing lighters for their cigarettes and lifting mugs to each other 'yom tov, yom tov - Good day!'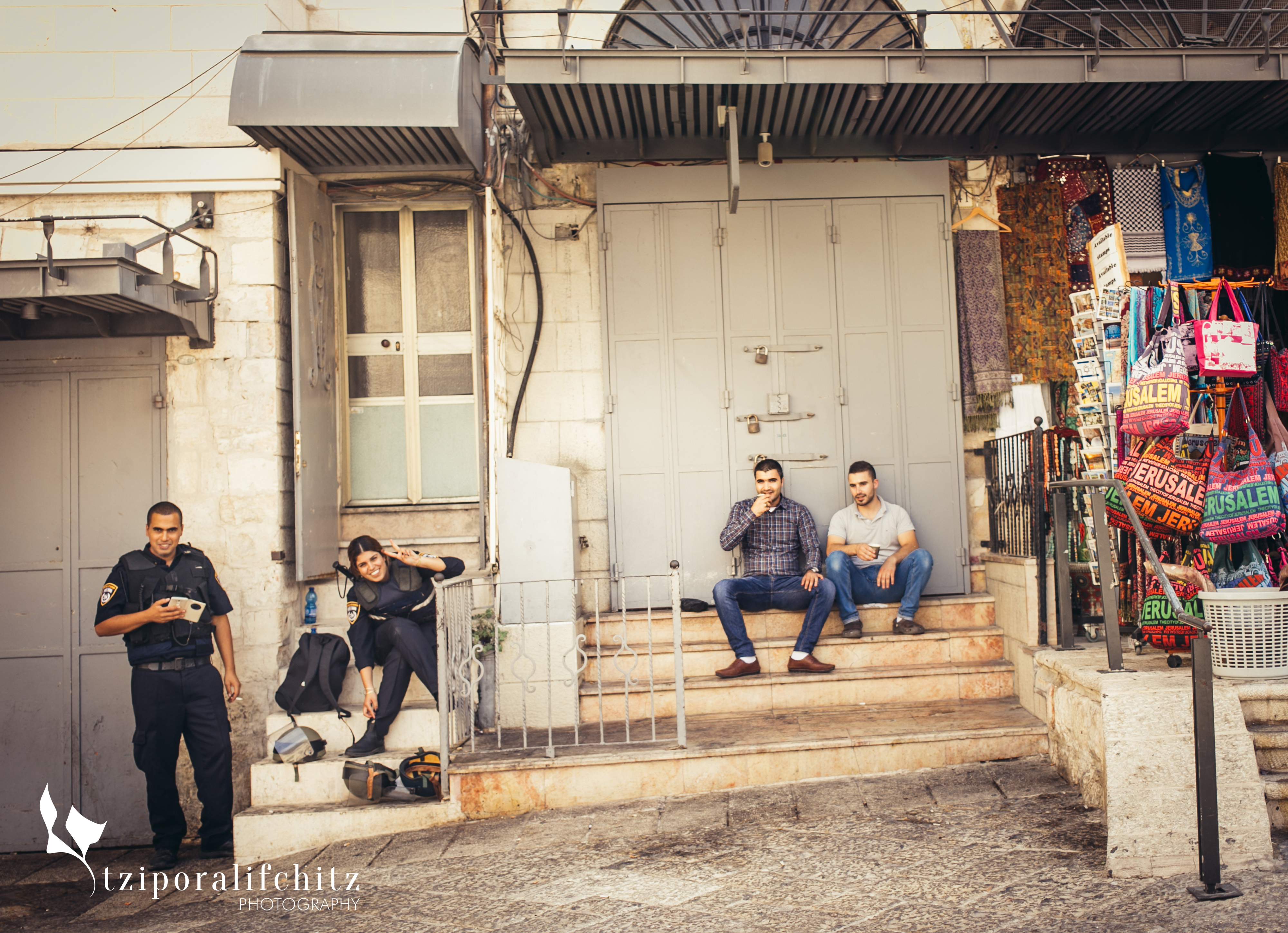 The only tension I felt was from a Western news reporter who was screaming and trying to rile up the soldiers for more dramatic photos. She asked me what side I'm on and I said 'the truth' and she laughed in my face. Coffees and tourists shopping peacefully don't fit into her narrative.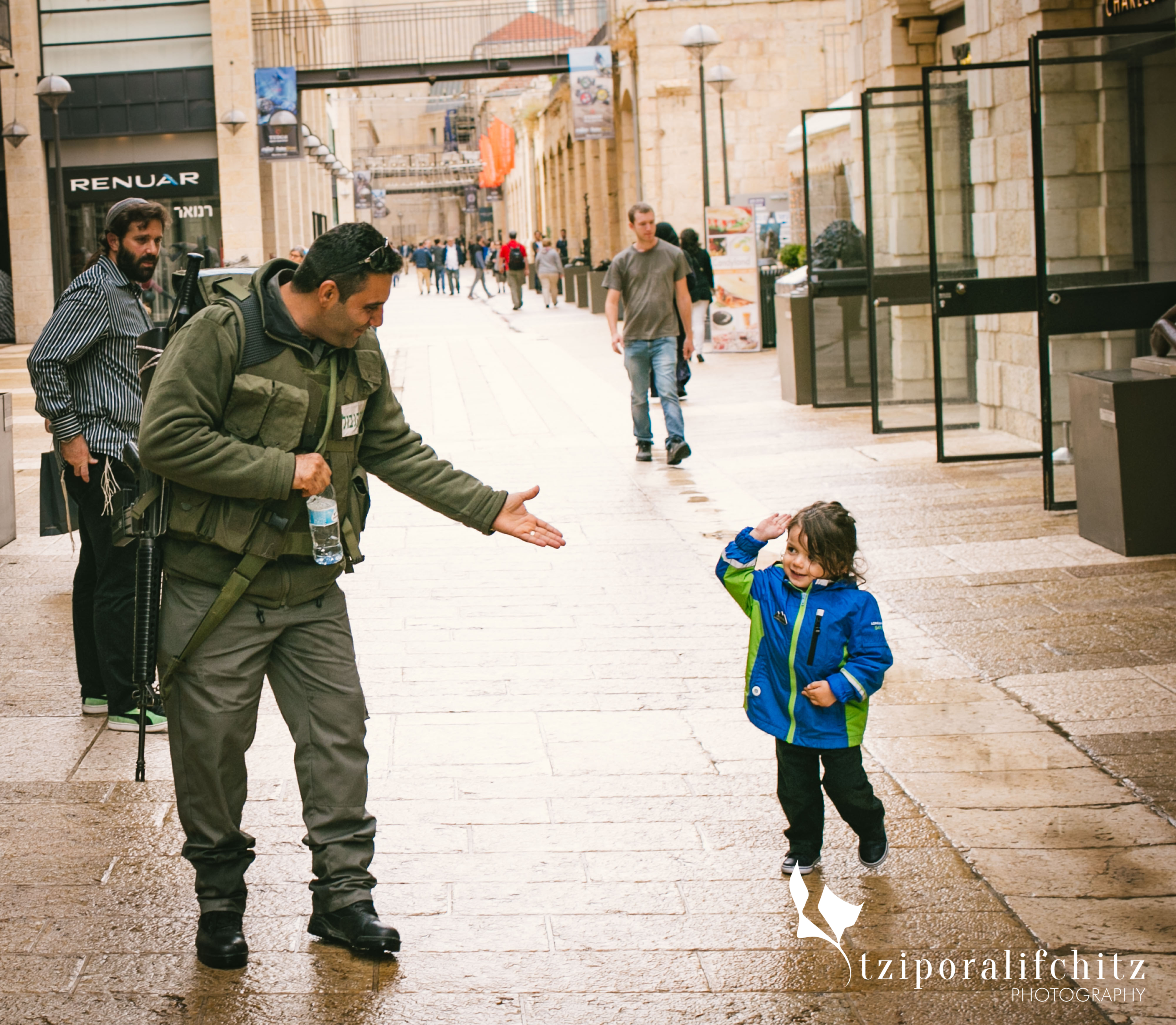 When her assistant encouraged her to move along as she was creating a scene, he said 'take it easy, take it easy' and he folded up her tripod.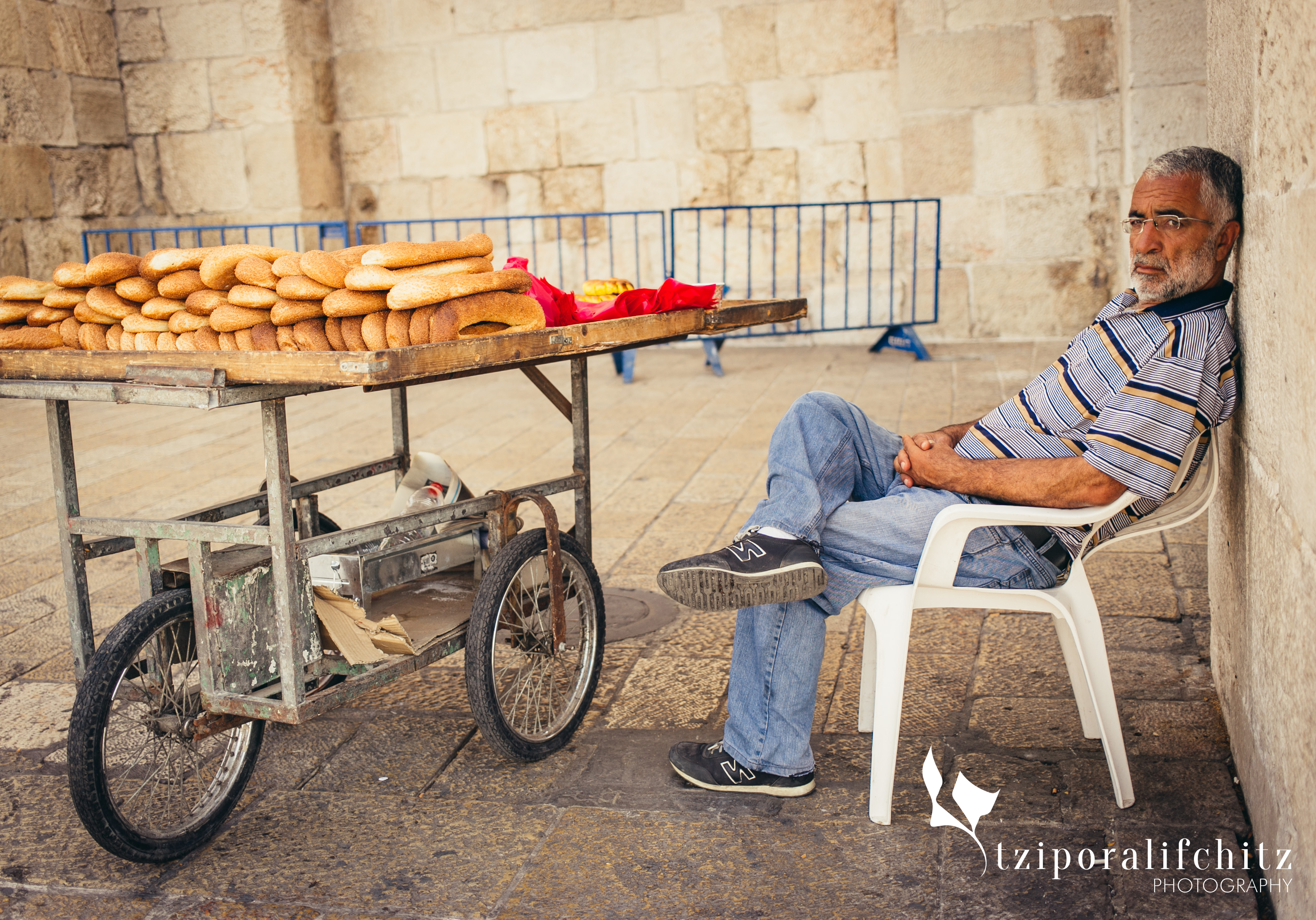 The arabs sitting around called me over to thank me, they said we all need more honesty, and less media drama, after a warm exchange we said our goodbyes to each other with blessings of peace.
October 27, 2015

Awoke this morning to the sound of rain pattering on my window glass like a spray of bullets, my heartbeat quickened to match the pace. Later, when I kissed my kids goodbye for the day instead of sunshine on our faces we were shadowed in grey. The news matched the forecast with more attacks, more thwarted attacks, and mounting political tensions. I clutched my pepper spray in my hand.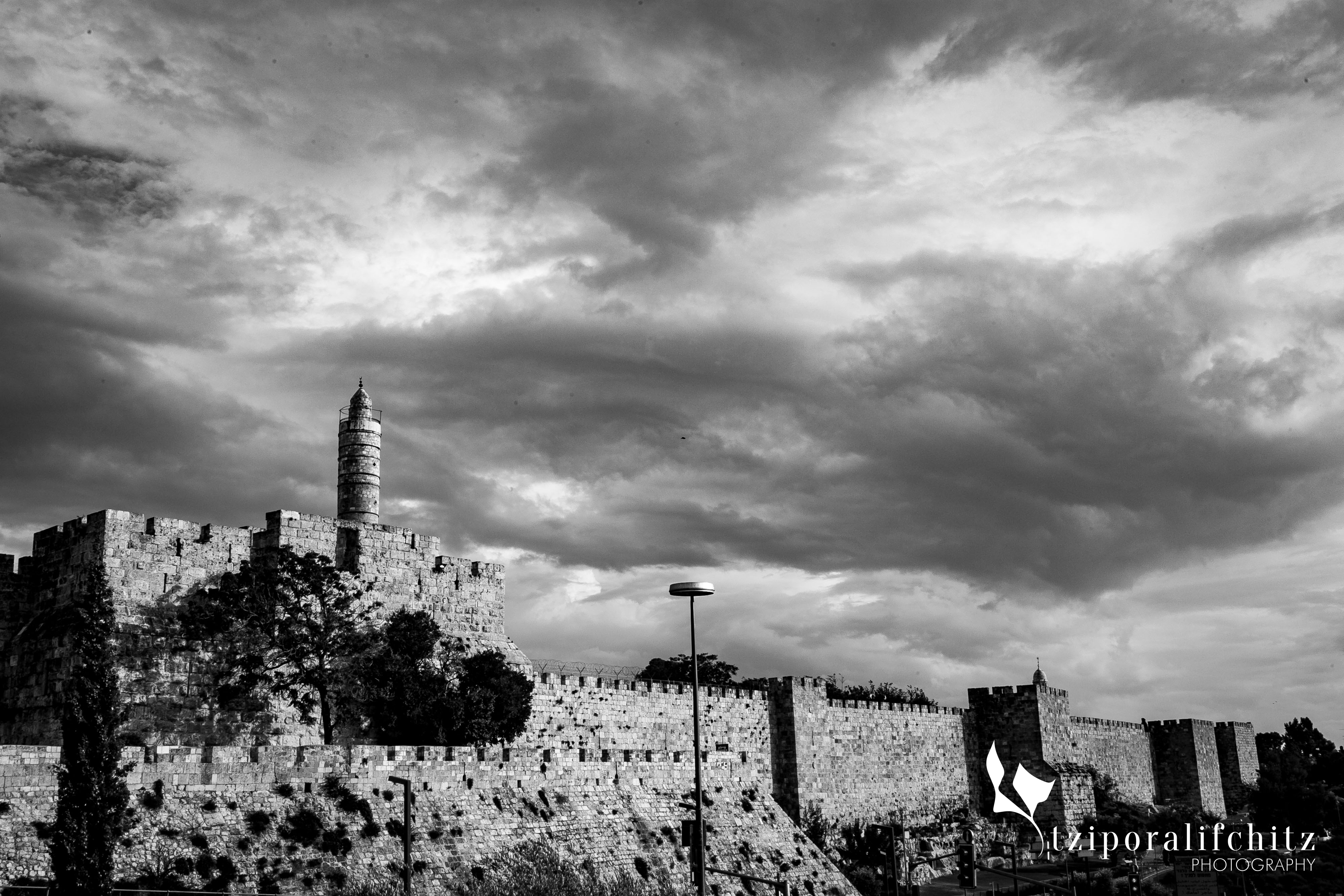 Despite the mood I met my husband for coffee in the Old City. At the Jaffa gate a white-robed harpist played 'Jerusalem of Gold' her head lifting to a sun only she could see, stringing her vision and prayer for this city in streams of music.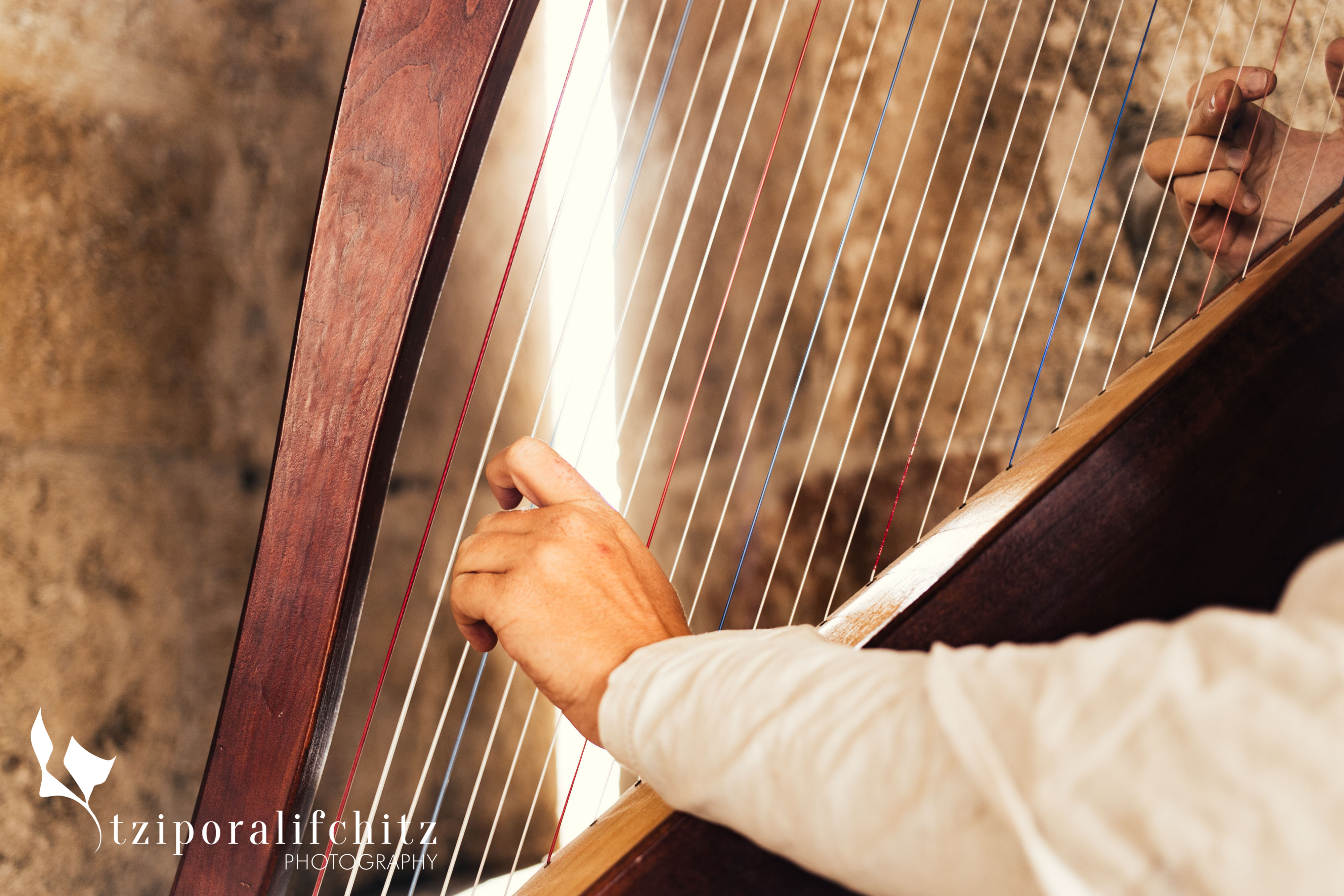 I then saw that all was gold. Golden light streaming in and dancing with her magical fingers, the glistening golden stones making up ground, walls and arches of the city, the puddles on the ground were pools of gold, and when I looked above I saw golden light filtering through the heavy clouds.
It may feel dark, but I was reminded we need to keep our eyes on the light, and it's everywhere to be found.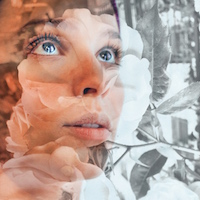 Tzipora is a photographer whose art is dedicated to the inspiring forces in her life: family, feminism, and Judaism. she resides in Jerusalem where she creates, narrates, and advocates all while raising her beautiful brood. View more of her work at tziporalifchitz.com.
Photo Disclaimer: This photography has been contributed by a third party. The opinions, facts and any media content here are presented solely by the author, and Israel Forever Foundation assumes no responsibility for them.
---
More Photo Blogs:
---
Do You Have a Story to Tell?