Come for a Visit In The Sabra Patch
by Sacha Gorelik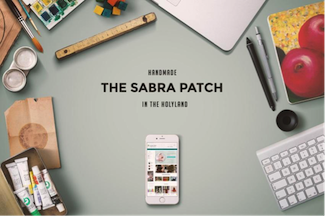 I was 14 when I made Aliyah from London, England. Now married with two cute little boys aged 3 and 1, I even managed to complete my BA in social sciences whilst bringing my baby to university for the first 6 months - something quite unique to Israel, which professors accept with the kind of Jewish family love that we are known for.
Israeli culture is particularly conducive to creative expression in many forms.
I myself have always been a creative person myself, trying my hand at scrapbooking, painting, sewing and woodwork. Every day I come up with crazy ideas that I would love to happen, like "small space solutions"- a furniture range for small apartments in Israel, or an Ulpan that would bring Hebrew to life by having classes in streets or shops.
One day one of my ideas seemed like it had a lot of potential and, with the encouragement of friends and fellow working moms in ImaKadima, I decided to take a chance on building something that would not only demonstrate my passion for the arts, but might also help Israeli artists and, potentially, the Jewish world as a whole.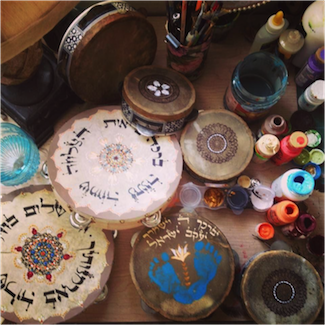 Israel is famous for its many technological advances and tech startups AKA the startup nation.
But a lot of people aren't aware of Israel's other side its creative and colorful side. Even I was surprised to discover that there are hundreds of artists and craftsmen who remain unknown to the international audience.
Not only will you find beautiful handcrafted products, you will also be supporting the talented artists living in Israel. So enjoy shopping and browsing the unique collections all Handmade in the Holy Land.
After much labor pains of developing the concept and putting it into action, The Sabra Patch was born.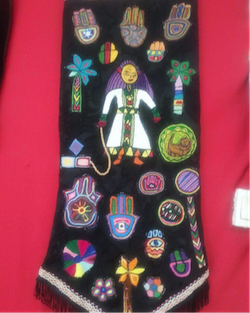 Our products range from hand painted tambourines, to baby goods, women's bags and accessories, cool homeware and much more. Each seller has their own shop page which they manage themselves, thus empowering them to present themselves and their work. make the shopping experience even more personal, our blog has some great sections where you can get to know the artists on the site, catch a glimpse of life in Israel, and discover different cultures and how they all live in this small country. What is achieved is more than just an online store, but instead more of an online community of artists of Israel that everyone in the world can explore and buy from to bring a touch of Israel into their homes and lives.
The idea was not just to create a website featuring all the typical Israeli products like Hamsas and Judaica, but rather to create a platform that would encompass an eclectic variety of the amazing handcrafted products the demonstrate the unique talent, passion, and personality of the diverse community of Israelis artists.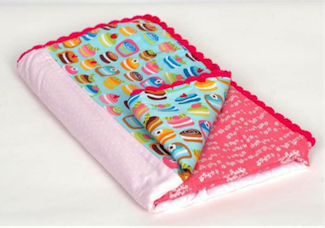 During the planning and research for The Sabra Patch, I was inspired by another aspect of this amazing country: there's not just one culture. It's a melting pot of people from all over the world, who come from all different backgrounds and all add something unique to the vibe of Israel. To properly reflect this diversity from our tiny Jewish State, it became clear that we needed to feature all different cultural crafts in Israel. Already we have a few Ethiopian products and will be adding more soon, and we look forward to showcasing the creative works of Yemenite, Russian, Moroccan and others that are all an integral part of Israel.
The Sabra Patch was created to showcase and allow Israeli artists to reach a wider international community. Our platform has a clean and modern design, and is very easy to navigate.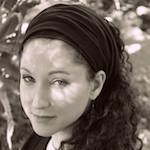 Sacha Gorelik holds a BA in social sciences, does freelance translation and is also a former gymnastic coach. Creativity and leadership have always been her strongest skills, so after coming up with the idea for thesabrapatch.com, she left her previous job to work on it full time. When she isn't looking for more ways to improve the site, she is very busy with her two little boys! Sacha also loves to stay healthy by doing yoga and workouts daily.
---
Recommended:
---
GROW YOUR ISRAEL CONNECTION