Coping With Corona
By Leah Aharoni
Do you feel it too?

Can't deal with all the kids all the time
Can't deal with food, laundry, work, all the time
Can't deal with zoom school all the time
Can't deal with not leaving home, not seeing relatives, not going out.
Can't deal! Feel burnt out. OVERWHELMED!

One more thing and I break.
I used to have these kinds of experiences even before Corona and have been working for years to change my way of thinking not to get there. Still happens but less.
It's a totally new way of thinking that corona is pushing us into, but in the end, this is where liberation will come from. And IMHO this is the higher purpose of Corona - to liberate us.
Because we have been totally enslaved to a certain level of expectation from ourselves and when it is not met, we feel like we have failed. Then every little new demand on our attention threatens to break us.
The burnout is the feeling of failure because I am not "living up" to some imaginary standard of what I need to do to be good enough. So here are 4 steps to take to break out of that. They look easy, but they are really hard.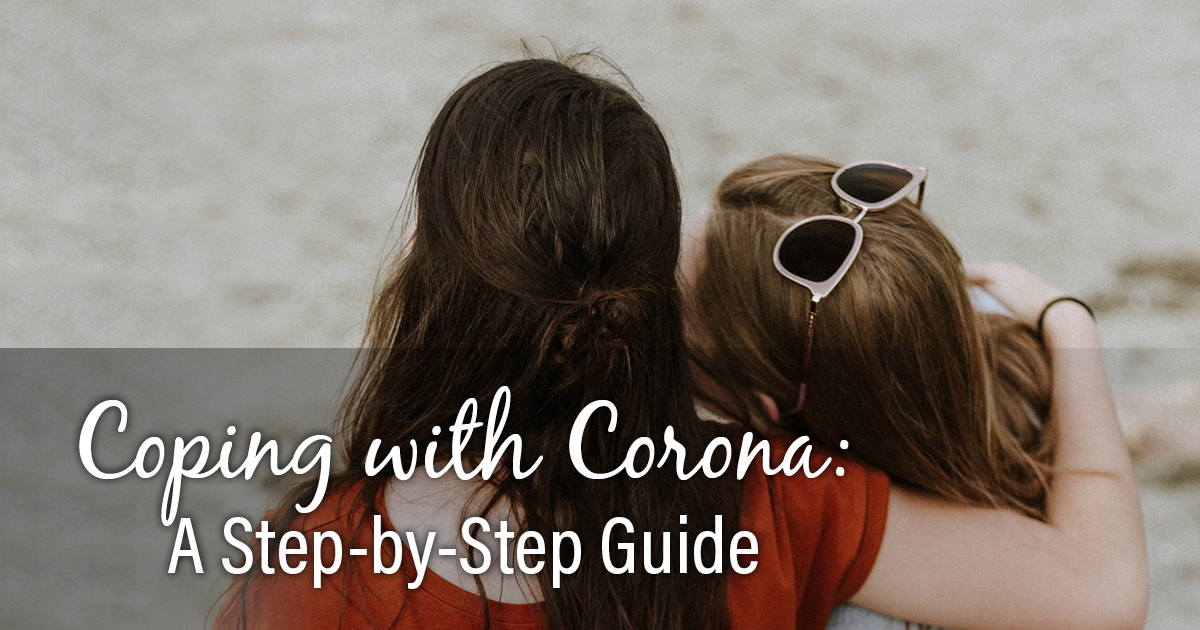 1. INTERNALIZE THAT REALITY IS WHAT IT IS 
Corona is a reality. Kids at home are a reality. Lockdowns are a reality for the time being.
Stop arguing with reality (a great line Karel Glazer taught me). It's like banging your head against the wall. But once you accept that there is a wall and take a few steps back you might just find a door a few feet to the side.
So accept the reality and let go of how *you* want things to be.
This may make you angry, sad, frustrated. That's fine. These are stages towards acceptance.
2. FEED YOURSELF ENERGY 
There are a lot of demands on your energy now and fewer ways to replenish it.
You can't keep up with all of these demands on your energy if you don't have an energy source to keep you going, which is really hard in this environment. So you are going on fumes.
Remember the proverbial oxygen mask on airline safety movies? The one you put on yourself first? Yep, that's it.
So what's one thing that will give you energy that you can do? That's your most important priority. You need to do it every day (or couple of days). No exceptions. Even when counterintuitive. It's your lifeline. It's your family's lifeline.
3. TAKE A BLANK CLEAN SHEET OF PAPER. LOOK AT IT. 
This is the sum total of your commitments you owe to anyone. None!
Now on it, write your commitment to yourself (the one from the previous point).
Now very slowly, 1 by 1, write the absolute bare minimum you need to do for your family to survive. Food, shelter, and sleep.
If you feel any tingle of overwhelm, you stop. Because you have reached your ceiling for right now. Your emotional and mental health is the determining factor of what's realistic. Whatever makes you feel overwhelmed is not realistic for the time being.
If you still have the bandwidth after the survival list, you can add more things, but nothing beyond the overwhelm threshold.
4. HANG THAT LIST UP IN A PROMINENT PLACE. NOW SAY NO TO EVERYTHING AND EVERYONE WHO IS NOT ON THE LIST. 
This is the really hard part, especially for us women, who have been conditioned to please.
Remember that every time you say "no" to them, you are saying yes to your own mental health. And every time you are saying "yes" to them, you are saying no to your own need for sanity.
Rinse and repeat!
I think part of Corona's purpose is to shake us out of the overextension mode. To help us to reexamine our priorities - what's most important, what's second, what's third and let go of all these external expectations we have internalized from the outside.
To go back to the basics of making first things first.

Let us reach out and support each other.
---
Recommended for you:
---
STRONGER TOGETHER

About the Author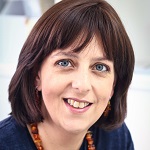 Leah Aharoni is the Chief People Officer and Head of Special Projects at Channel 20 TV. She is also the founder of
SHEvuk.com
where she has coached and consulted hundreds of businesses and female entrepreneurs to succeed by connecting to their unique mission. She teaches chassidut and leads self-development trips and retreats in Israel and Europe.