Culture and Identity on the Silver Screen: The Israel Film Festival 2015
by Heidi Krizer Daroff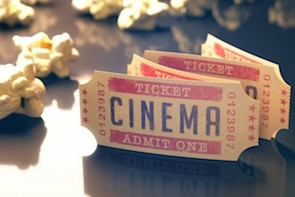 If you are anything like me, you love to go to the movies as they provide us the opportunity to escape from daily pressures, learn a thing or two, laugh a little, and sometimes cry along with the actors on screen as they tell us a story.
As much as we might all love escaping into the imaginary world of the silver screen, many of of us don't likely jump at Israeli films as our "evening viewing of choice." The language barrier, the cultural divide, the assumption that it is all so politically-charged that we inevitably shy away.
In truth, it is through the moving pictures of Israel that we can catch a glimpse of the many sides of Israel - the different perspectives, the diverse personalities, the unique representation of a land so far away yet so close to our hearts. An Israel movie, in essence, has the ability to bring us closer.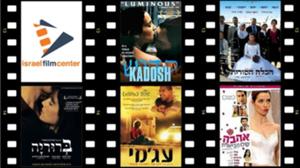 For that reason Israel Film Festivals are so great for they bring these cultural depictions to our local big screens. The leading resource for Israeli films in America, the Israel Film Center at JCC Manhattan has the lofty goal of promoting a greater awareness of Israeli culture in America while supporting Israel's emerging film industry. And just as we love to bring you closer to Israel through the written word, we at The Israel Forever Foundation are proud to serve as a community partner for the upcoming JCC Manhattan Israel Film Festival that promises to be a visual and emotional adventure.
This year's festival - which takes place from June 4th through the 11th, will carry us into Israel through the cinematic lens into the diverse society of people living in the Jewish homeland. And yet, what about those of us who live outside New York, or whose community doesn't host a local film festival?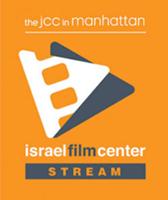 Thanks to the genius of technology, we can can stream these dynamic films online and participate in capturing the essence of Israel's creativity. The variety of movie option themes includes military trials in 1948, how the Hasidic community educates their children, Jewish/Arab relations, and even American football in Israel. What a great way to feel connected as Virtual Citizens of Israel!
Here are just a few of our favorites that you can enjoy:
The Matchmaker a critically acclaimed film that has been screened at several film festivals including Chicago and Toronto, invites you to experience life in 1960's Haifa as a teenage boy, Arik, learns about life and love.



Dr. Pomerantz, winner of the Haifa International Film Festival is a dark film about an unemployed psychologist who comes up with the idea to rent his balcony to suicidal patients for large sums of money. This film explores the age old question of why we live and how we cope with what life throws our way.
Nominated for an Academy Award and screened at the prestigious Cannes Film Festival is Ajami, the complex story of a neighborhood where Jews, Christians, and Muslims live amongst each other while battling their personal struggles to survive in a difficult environment. Ajami won the Israeli Film Academy awards for Best Director, Best Editing, Best Film, Best Music, Best Screenplay.
There are several other films that you can easily stream to view Israeli Film at its' finest, and whatever film you watch, we are sure it will deepen your understanding of Israel the nuances of Israel society that go beyond the headlines of today and into the real life circumstances faced by Israel's citizens.
We look forward to hearing which one was your favorite Israeli film and why.To discover more Israeli films on the Israel Film Center's streaming site, click HERE.
To discover more Israeli films on the Israel Film Center's streaming site, click HERE.
---
Israeli Films: A Window into Israeli Society and Identity