The Many Dimensions of Christmas in Israel
Israel is so dynamically individual - filled with a plethora of diverse personalities, cultures, ethnicities, and religions all of which live, work, study, and play in our one and only Jewish State - as the one state in the Middle East that promotes religious freedom for all, protecting the rights of Christians to practice freely.

We hope you enjoy this collage of images and videos of Christmas in the birthplace of Jesus, here in the Land of Israel.
Christmas Blessing by President Shimon Peres
Christmas in Bethlehem with Jewish News One
Lighting the Christmas tree in Bethlehem
Christmas in Bethlehem and Tel Aviv 2011
---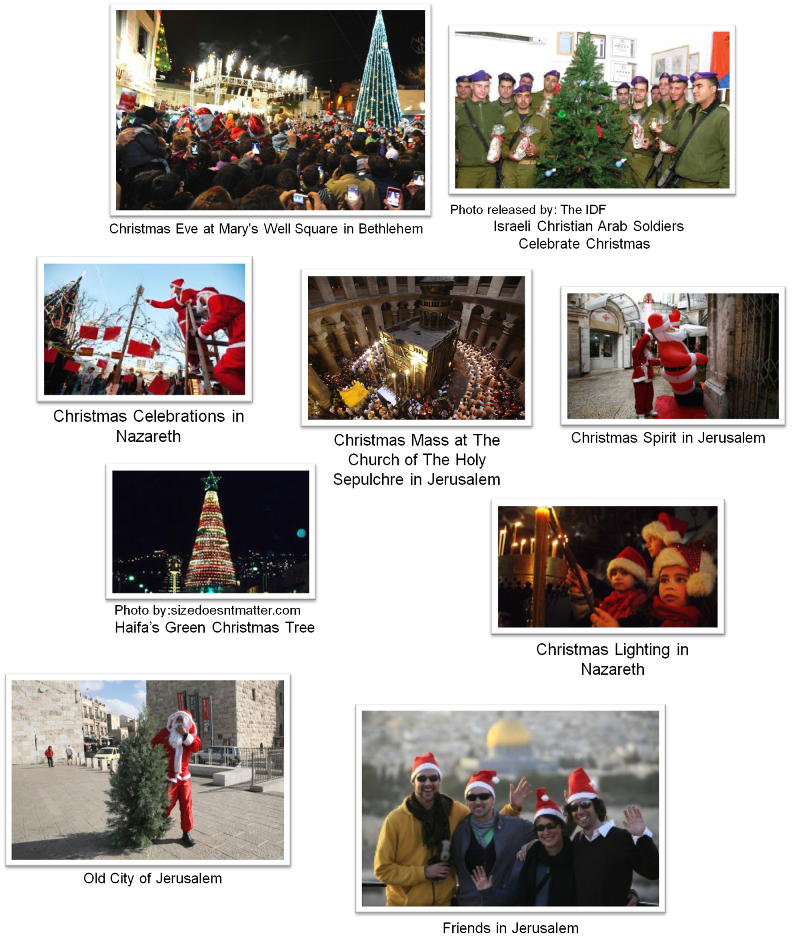 ---
Have pictures or personal stories of Christmas in Israel you would like to share? Send them to us at info@israelforever.org and let others be inspired!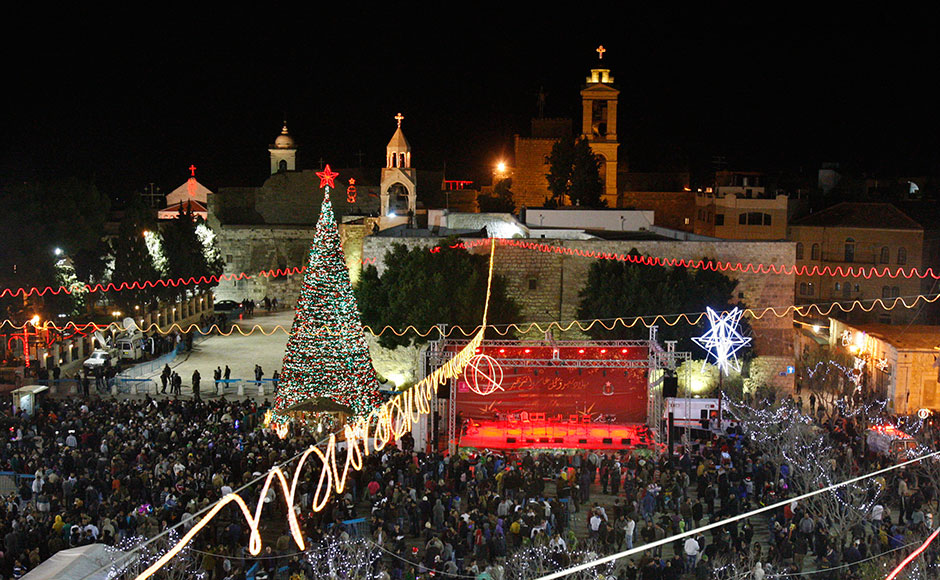 Christian worshippers and tourists celebrate at the Manger Square in front of the Church of the Nativity,in Bethlehem. Adel Hana/AP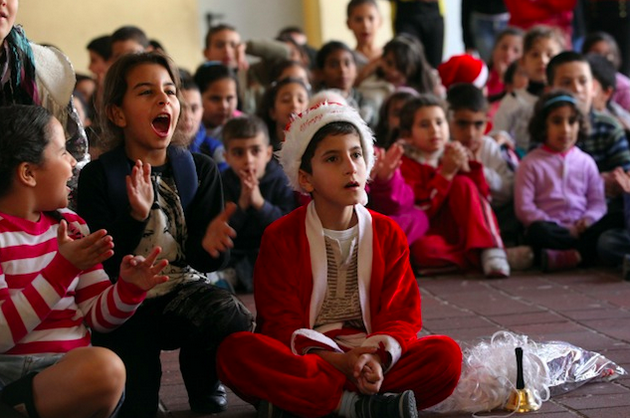 Lighting candles at Nativity Church. AP



Merry Christmas and Happy Holidays from The Israel Forever Foundation