Entebbe - A Defining Moment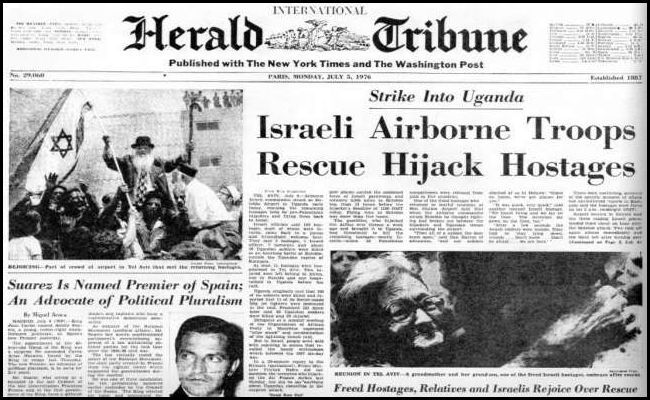 During the first few days of July 1976 many people around the USA were focused on America's impending two hundredth birthday celebration, the bi-centennial was a very big deal with parades, fireworks and parties scheduled throughout the country.
In Israel, a very different scene was playing out as a jetliner from Tel Aviv heading to Paris had been hijacked by Palestinian terrorists (after a scheduled layover in Athens) and flown two thousand miles away to an airport in Entebbe, Uganda. This horror occurred just four years after the Munich massacre of eleven Israeli athletes at the German Olympics by Palestinian terrorists and only three years since Egypt and Syria had simultaneously attacked the Jewish state causing a devastating war.
The people of Israel were not strangers to deadly threats and members of the Israeli Defense Forces understood in their Jewish hearts that they only had themselves to rely on in order to free the ninety-four Jewish (mostly Israeli) hostages along with the flight crew that had stayed with the Jewish captives when all the non-Jewish passengers had been freed by the terrorists.
In reading Entebbe: A Defining Moment in the War on Terrorism by Iddo Netanyahu, we learn about all that went into carrying out an unprecedented rescue mission planned in large part by the author Iddo Netanyahu's and the current Prime Minister Benjamin Netanyahu's brother Yonatan.
In the opening chapter we learn that the rescue operation was based on very limited intelligence. In fact, much of the planning was based off of schematics from the Jeppesen guide to airports around the world, the recollections of one elite IDF officer who had been to the airport previously, and second or third hand debriefs from some of the non-Jewish hostages who had been released.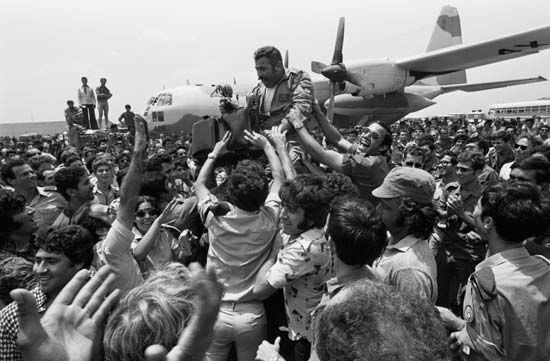 The mission as Yonatan saw it was to secure the release of almost one hundred innocents being held by murderous terrorists and to safely ferry them out of Uganda. This was no easy task because of all the reasons listed above and the difficult fact that the Ugandan leader Idi Amin was working with the terrorists and providing military support for them.
This book is more than just the story of a rescue operation, it is an analysis on the beginning of the world's war on terror. A war that is long, deadly, costly, but a war that many nations around the globe have committed to fighting so that the values of peace, security, and democracy are protected. Israel has been on the front lines of this war since its' rebirth in 1948 and continues to serve as a leader in this realm. I hope that you will join me in reading this important story so that we can go beyond honoring the memory of Yonatan Netanyahu, the only IDF casualty of this mission, and stand together united against the threats we face.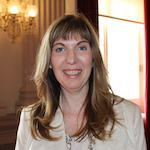 Heidi Krizer Daroff enjoys sharing her passion for Israel with others as North America Director of The Israel Forever Foundation. While her passport indicates that she does not reside in Israel, her heart definitely does. Through her storytelling, Heidi invites you to grow your involvement and add more Israel Forever into your daily life.


---
More On Entebbe:
---
Are You a Part of the Reading Israel Book Club?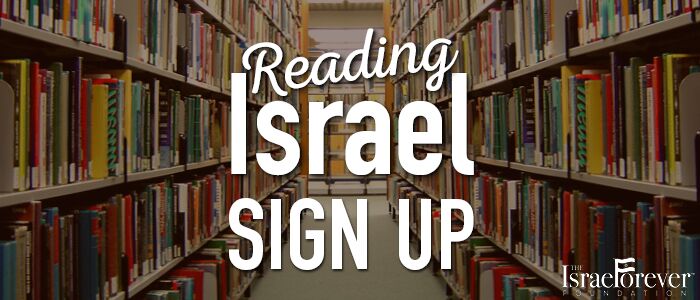 About the Author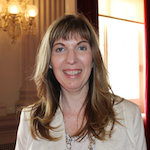 Heidi Krizer Daroff is a longtime activist for Israel and a volunteer with a number of organizations, finding unique ways to help the Jewish People and the Jewish State. While her passport indicates that she does not reside in Israel, her heart definitely does. Previously having served as North America Director for Israel Forever, Heidi continues to share her passion for Israel with others in as many ways as she can.