Fill yourself a glass of wine, lean back and relax
Q&A with Israeli Wedding Planner Natalie Abraham
Natalie Abraham, 33, moved to Israel after she finished her studies in 2005 to come to the "Land of Milk and Honey." Since moving to Israel, Natalie has become an event and wedding planner, or as she refers to herself a "dreamcatcher." With every wedding, she is there, to plan, perfect, and give each couple the ultimate Israel experience. As a new immigrant, Natalie tries to use her understanding of Diaspora Jewish life to provide a bridge between the values and expectations that are unique from the Israeli style and mentality. Her trademark is in the fine detail that makes every event an unforgettable experience.
We wanted to see the romantic side of Israel through Natalie's eyes of a dreamcatcher to inspire those who might dream of a wedding in the homeland. By the time you finish reading, you may just find yourself wanting to get married in Israel and, if you're already married, you'll want to do it again.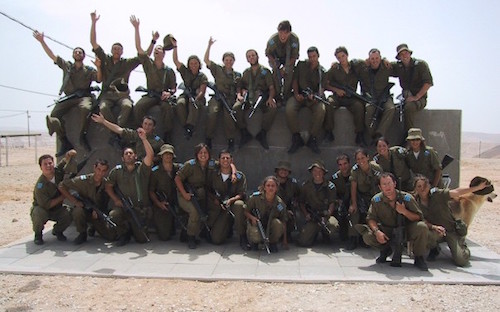 Tell us about your Aliyah experience?

When I was about 19, I volunteered to take part in an army training experience in Israel called Marva (http://www.marvaisrael.org/). It was totally against my teenage unfit lifestyle. My friend, who was traveling the world with me in between our studies, begged me to join her. I ran like never before and experienced my first of many push-ups. I laughed, cried and sweat to extremes. The officers trained us for three months and took us all over Israel. Surprisingly I completed the course (I was sure I'd drop out at some point)and was on such a high. I vowed at my graduating ceremony that straight after university I would make Aliyah. I knew that there wouldn't be any other place that I'd ever call 'home' but Israel.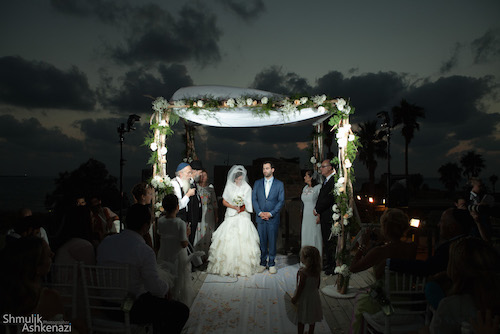 You're a wedding and events planner, why did you choose this field?

I guess even as a youngster in London, I was always busy organizing events, youth trips, concerts and parties for my community. When I moved to Israel, I began working in music production, bringing famous musicians from around the world to tour in Israel, and managing local Israeli artists. After a few years of doing that, a friend reached out to me and asked if I could help with her wedding. From that moment on, I knew I had found my passion. All of a sudden what once seemed so far away, felt so close and real. I could totally do this! Just like that Dreamcatcher Events was born.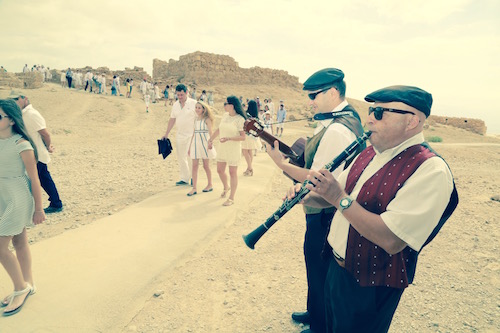 What is unique about getting married in Israel?

Israel is such a small country, yet holds the world in its hands. In a short ride you can experience forests, desert, city life, beaches, historical sites and so much more. It's modern and stylish, yet still has a rich combination of tradition, culture and history. Weddings, bar mitzvahs and bat mitzvahs can be celebrated here within these charming landscapes. You can really rely on sunny weather for at least nine months of the year and enjoy the glorious fusion of exotic, fun and spiritual events.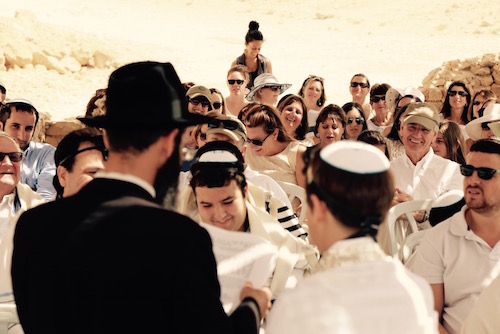 What is the number #1 request you get for a Jewish wedding, from food to music, to flowers, give us the scoop?

Great question. I would say that when it comes to weddings, the choices are very individual. For a venue, a beach view is definitely the popular choice, otherwise wedding halls and gardens are the next favorite. 'American Service'/sit down meals are usually preferred and my clients usually like the menu to include some sort of authentic Israeli twist. As for the music, if you think it's impossible to find a band that can play such a variety of genres, from hasidic, to klezmer, pop and classics.... think again! These cover bands are very popular and keep everyone on the dancefloor. The guests love them! A tip for summer events, when looking into wedding favors, personalized fans are always a practical choice. For the bar/bat mitzvahs it's especially important for most people to experience ceremonies at the Kotel and the breathtaking Masada Fortress overlooking the Dead Sea.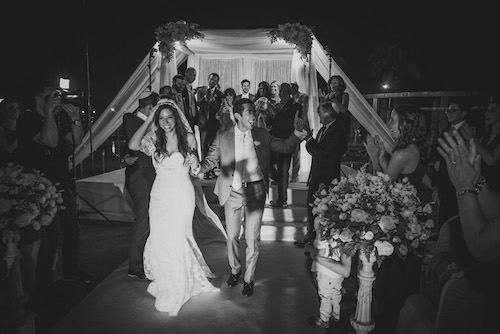 What's it like to help people plan their wedding? Do you feel a part of the special day?

It's very intimate working that close to someone during such a momentous time in their lives. I get to know my clients well enough to be able to guide them in the right direction. They allow me be to be apart of their lives for a moment and in-between the planning, I learn their likes and dislikes, qualities and challenges and their family dynamics. A big scope of trust is built between us. This is the part that I love the most. By the time the big day arrives, I am excited for it as if I have known them for years. I feel honored to be apart of their day, to meet the rest of the guests and to go above and beyond my 'job role,' allowing them to enjoy their special day to its fullest. Stress-free and anxiety-free!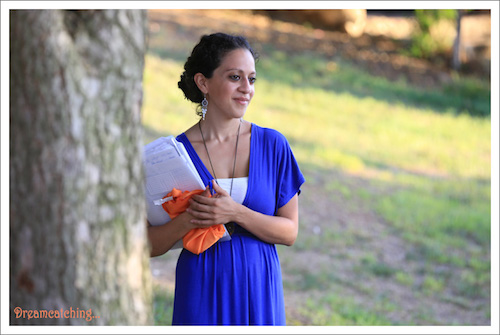 What would be your advice for those planning a Jewish wedding in Israel or abroad?

First and foremost, Hire a planner. You'll be saving yourself a lot of time, money, concern and responsibility. The most important ingredient is the perfect venue. If you're locked on a certain date, it'd be wise to book as far in advance as possible. HERE you can find some more tips for planning weddings and events in Israel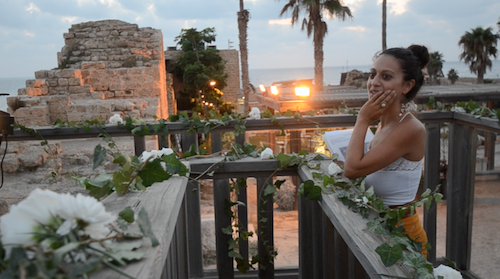 With the current situation of increased violence and terrorism, how do you keep the couple focused, and the families happy?

As someone who has come to Israel from the UK, I find that I am able to relate to other people's sensitivities. I tend to help them realize that the beauty and joy of this special country is significantly greater than any situation that we are put in. Generally, it is important to focus on the gifts life has to offer and when it comes to choosing Israel as your event destination, it is crucial to keep this in mind.
Is there anything you want to add? About life, culture, food, a personal message?

Israel holds such a special place in my heart as well as to so many others around the world. The beauty, life and culture here is certainly unique. Jewish people arrive here and discover just how much they are spiritually connected to this place, their heritage. This alone deepens every visitors experience, and every event celebrated here, like nowhere else.
I can catch this dream for you! Like I always say "because dreams do come true..." Visit Natalie's website for more information, photos, testimonials, blogs, and tips!
---
Recommended:
---
SHARE YOUR STORY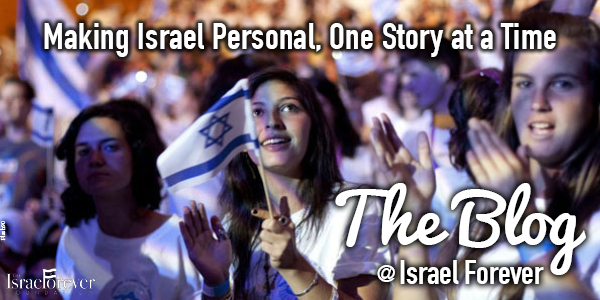 Explore the many voices from Virtual Citizens of Israel all over the world!