From India to Israel; a family reunion
For the past seven years, Tzvi Khaute has been Shavei Israel's coordinator for the Bnei Menashe. He made aliyah in 2000 and moved straight from his home state of Manipur to Kiryat Arba south of Jerusalem.
Tzvi's understanding of the culture and needs of his Bnei Menashe brethren – not to mention his ability to speak fluent Kuki – has been an invaluable asset for Shavei Israel as the organization has settled more than 3,000 Bnei Menashe across the country.
Tzvi and his wife raised their family nearly entirely in the Holy Land. Their oldest son was just two years old when the Khautes moved to Israel. Since then, four more children were born in Israel – true Sabras!
For Tzvi and his family, life in Israel has been an opportunity, "to reconnect with my roots and my forefathers, and to fulfill the dream of my grandparents."
That's also been the hardest part of the journey. Only Tzvi's eldest son has ever met his grandparents, who remained behind in India. And that was 17 years ago.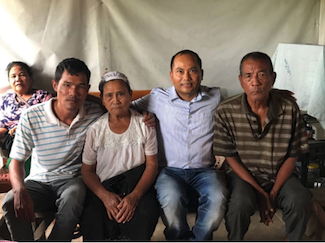 "My family was separated, broken," Tzvi says. "My parents and my siblings were all left behind. There were just 24 in my group that made aliyah. It was not easy."
Tzvi's youngest brother served in the Indian army. He has a cousin who is the chief of the Indian Police Intelligence department in his home state of Manipur, and another cousin who is a former government minister.
Everything is about to change for Tzvi and his family: After 17 years, Tzvi's parents are scheduled to make aliyah with the next group from "Operation Menashe," Shavei Israel's campaign to help the community immigrate from India to Israel.
"My younger children are so happy they will be seeing their grandparents for the first time. It will be very emotional. My kids need that warm hug," Tzvi says.
But the hug may be all the interaction they will have, at least for a while. "My children can't speak or communicate with my parents since my parents don't speak Hebrew and my children don't speak their dialect," Tzvi laments. "They have never spoken with each other, but they look at photographs from time to time."
Tzvi's parents will join the other 162 Bnei Menashe immigrants making aliyah in November to the Kfar Hasidim absorption center. After three months of learning Hebrew and settling in to Israeli life, the elder Khautes "can move in with us or they can take a nearby apartment so they can be with us regularly for the holidays," Tzvi says, delighted that the family will be reunited after so many years.
Tzvi grew up in the Indian village of Churachandpur. His grandfather was the chief priest of the village and Tzvi says he told the community that "our living in India was only a sojourn and temporary, and that we Bnei Menashe are separate from the rest of the country – politically, socially and ethnically."
The community yearned for Zion, but in the early days, "we thought Zion was in heaven. We didn't know it was real," Tzvi says. After the creation of the State of Israel, the Bnei Menashe began the process of reconnecting with the Jewish people as well as began their dedicated struggle to reach the Promised Land.
The struggle to bring the remaining 7,000 Bnei Menashe is very real. Shavei Israel will not rest until every one of this Lost Tribe of Menasseh returns home.
Your financial assistance makes all the difference. Help support "Operation Menashe" and enable more family reunions – like Tzvi Khaute's – to take place speedily and in our days.

Inspired by her Aliyah experience, Laura began writing and never stopped. She is the author of the book, MOVING UP: An Aliyah Journal, a memoir of her move to Israel. She has spoken about Israel and Aliyah all over the United States and Israel. Formerly the head of social media at Nefesh B'Nefesh, Laura is currently the director of marketing at Shavei Israel, as well as a marketing consultant.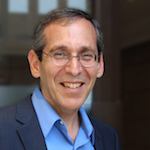 Brian Blum writes regularly for Shavei Israel, The Jerusalem Post, Haaretz and Israel21c. A business and technology journalist, Blum is the author of TOTALED: The Billion-Dollar Crash of the Startup that Took on Big Auto, Big Oil and the World, about the dramatic rise and fall of Israeli electric car company Better Place. Blum's own Internet publishing startup Neta4 raised $3.2 million. He is a senior analyst for the Advanced Interactive Media Group and its "Classified Intelligence Report." Originally from the San Francisco Bay Area, Blum lives with his family in Jerusalem.
---
Recommended:
---
AM YISRAEL: FOSTERING JEWISH UNITY AND PRIDE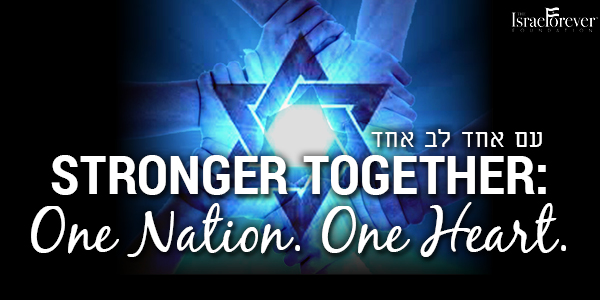 Make your difference and support Jewish unity as a VCI Today!