Good Deeds Day Israel 2016
By LoveLoveIsrael.com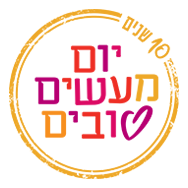 Good Deeds Day is an annual tradition of good deeds. All over the world, hundreds of thousands choose to volunteer and help others, putting into practice the simple idea that every single person can do something good, be it large or small, to improve the lives of others and positively change the world.
Even though officially it is on April 10th, in Israel, we will be commemorating it on Tuesday 15th March 2016 with many cute events being held all over the country. There will be carnivals, joint art projects, markets, sport events, events with animals, community picnics and more.
Click here for the full list of events which all have free entrance – do good and have fun!

You might notice the sponsor for this special day is The Arison Foundation which also built the Mahuti Museum. This is a unique museum that builds on teaching children to develop their own identity and work towards achieving inner peace. It's worth a visit – it is very different!
If you don't feel like going to any of the events, maybe use the idea to do your own 'good deeds'. There are some great ideas on the Good Deeds website and you could make this a great activity to do as a family. You can find some ideas here.
Why not volunteer to help out at an old age home? or teenagers could help out parents with some free babysitting. One of my favourite activities is to make up shoeboxes of goodies, decorate them with love and send them through A Spoonful of Hope to disadvantaged children. This small act means so much to these children and your kids can get a lot out of it. It is Purim soon, so why not donate some purim costumes or prepare some Mishloach Manot to send to soldiers with practical packaged goods they will appreciate on their base!
What about simple random acts of kindness – leave a treat on a bench for the next person with a note to wish them a great day, buy a coffee for the guard at your school, make a card for the lollipop people at the traffic crossings.
These are all lovely ideas your teens and children can come up with and do for Good Deeds Day and any day!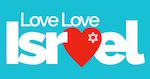 For people who don't just Love Israel - they LoveLoveIsrael! Recommended places to visit, stay at, eat out at in Israel. Dedicated section for planning events and simchas in Israel. Visit website by clicking HERE.
---
Recommended:
The Amherst Student
---
SHOW ISRAELIS YOU CARE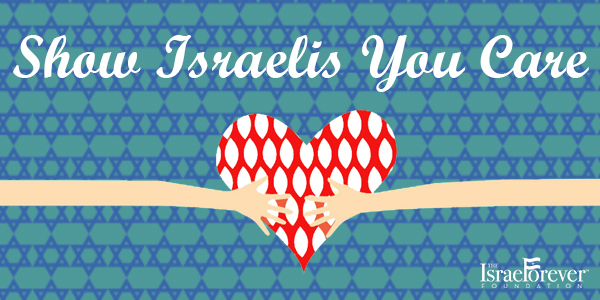 Open your heart and share your connection, your thoughts, your hopes with your fellow Jews in Israel.