Hebrewman: Learning Through Song
By Daniela Seker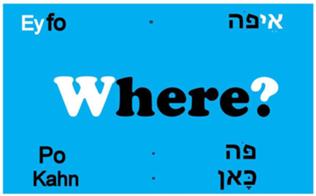 Each of us has a good reason why we need to know conversational Hebrew:
Maintain the Jewish identity and heritage, feel bond to Israel, communicate in a secret language, or having nice thoughts that maybe one day we will live in the Galilee…
Are good intentions and investment in learning enough? Not usually. Most people find it difficult to just open their mouth and talk! Sometimes, even people with high verbal skills in their own language become inarticulate, slow, and unclear.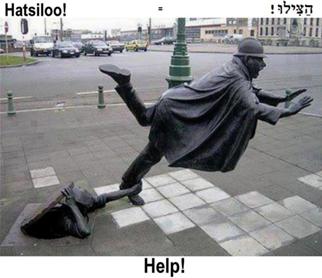 Saul, 40, immigrated to Israel from France three years ago. He took Hebrew lessons in France for two and a half years, and upon his arrival to Israel, he studied in an ulpan for six months.

When people talk to him he understands almost everything, he can see an Israeli movie without translation, he reads well enough, and writes o.k. All these excellent benefits are forgotten when he has to speak freely and fluently.
There is only one text he can repeat without feeling his barrier. It is his bar-mitzva haftara.. What is it about these difficult biblical words that make it easy for him?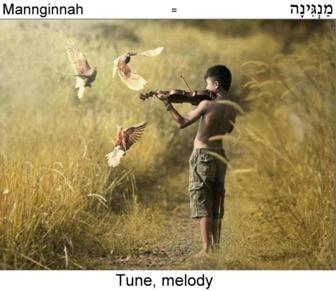 It turns out that these are not the words, it's the melody that makes the difference.
When I was a child in elementary school, my teacher taught me a song in Chinese. Of course I do not remember anything from the study materials from those days, but forty five years later, I can sing accurately this song.

It appears that we remember better study materials with melody. It just stays with us, and it doesn't matter if it is childhood songs or adulthood one. Intuitively, it is a known fact and there is no need to prove it.
However, a study conducted last year at Edinburgh University suggests that repetitive singing in a foreign language improves significantly the ability to memorize and recall words and sentences, and improves fluency of speech.
In addition, we are sure that when we sing together with other people, we feel safer to make our mistakes assuming that no one notices. We are having fun and there is nothing intimidating about it.
So we decided to combine everything. Our knowledge, experience, and creative thoughts, and build a program that will widespread the Hebrew in a fun way.
We've created a unique curriculum presented in an e-book that will include songs, lyrics, and images of daily life in Israel. We have selected songs that will not only improve vocabulary and fluency, but will inspire a love for our homeland.
The next step will be to sing and practice with audio files while running, driving, or washing dishes…
Interested in learning more or bringing Hebrewman to your community?
Contact Daniela Seker hebrewmanproject@gmail.com.



WHO ARE WE?

Michal El Al
A former lieutenant colonel in the IDF, has an MA Degree in Political Science, and is a high-ranking teacher. Michal completed her IDF service as Head of the Northern District Education and Youth Corps. She was also commander of the Alon Educational Military Base and commander of the immigrant department, where she was in charge of reating curricula and study programs. Michal has met thousands of young immigrants during their Hebrew learning process.
Lior Seker
A musician, singer, songwriter, and musical producer, Lior came back to Israel after spending 5 years working in London studios as a head musical producer. Today he is the lead singer of the Indie Kid band that performs classic Hebrew kids songs in a modern way and teaches music at an art school in Ramat Gan. 

Daniela Seker
M.A. in Expressive Arts Therapy, and is a certified instructor for community theater. She has extensive experience in working with children, parents, and groups of women from different sectors in private settings as well as organizational settings such as Wizo, Naamat, community centers and more. Daniela is a teacher and instructor in a variety of enrichment.



Over the Summer, during Operation Protective Edge, Lior eker and friends brought music to the Southern Communities living under attack. Read about their powerful experiences!
---
Hebrew: Our 3000 year old Jewish Language!