Heroes of Israel Purim Costume Ideas
Purim is the celebration of heroism, creativity and ingenuity that saved the Jewish people from extermination more than 2000 years ago.
Esther and Mordecai, the stars of the Purim story, are traditional and excellent choices for Purim costumes. At the same time, why not be inspired by other heroes of Israel?
Over the centuries many heroes have risen up to lead and inspire the Nation of Israel. There are many different types of heroism. We can all find a hero that speaks to our heart and can be our own personal inspiration.
---
ESTHER AND MORDECHAI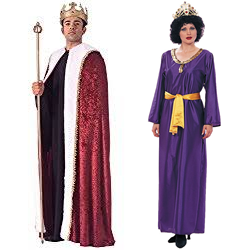 Esther and Mordechai are the two heroes of the Purim story. Esther, who became queen of the Persian king Ahasuerus put her life on the line in order to save her people. Mordechai, her uncle, defends the Jewish faith and refuses to surrender to the wicked Haman.
---
DAVID BEN GURION (16 October 1886 – 1 December 1973)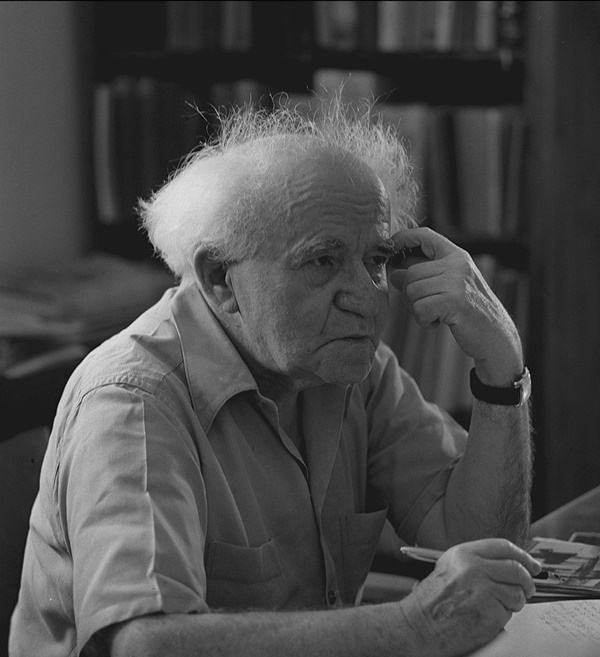 David Ben Gurion was one of the primary national founders of the State of Israel and Israel's Prime Minister and Defense Minister. He formally proclaimed the establishment of the State of Israel, in the Declaration of Independence, which he had helped to write and was the first signatory to it.
Ben Gurion was a visionary. His tough spirit set the tone for the young country and for decades many Israelis looked to "the old man" for leadership and direction.
Ben Gurion was known for his yoga prowess and was often seen doing exercise or yoga in his house's front or at the Tel Aviv beach. He was famously photographed standing on his head.
Although, in his youth Ben Gurion dressed in the suites dictated by European fashion, as an Israeli politician he often wore an almost haphazard outfit of khaki (shirt and pants or shirt and shorts) to model the values of utilitarian simplicity and "getting down to the business of building a country" over the grand fashions of Europe. The attitude of content being more important than external looks or comforts is deeply ingrained in the Israeli people. To this day, although Israel has produced stellar fashion designers, the general population still prefers casual comfort and simplicity rather than the more elegant options available.
Ben Gurion stepped down from office in 1963, and retired from political life in 1970. He then moved to Sde Boker, a kibbutz in the Negev desert, where he lived until his death. Ben Gurion firmly believed in populating and investing in the Negev, relatively large portion of Israel's land that has much room for development and is more often than not, overlooked in favor of the more comfortable environments available in the center and north of Israel. .
Posthumously, David `Ben-Gurion was named one of Time magazine's 100 Most Important People of the 20th century.
Watch the trailer to the fascinating movie about Ben Gurion, "Epilogue"
---
GOLDA MEIR (3 May 1898 – 8 December 1978)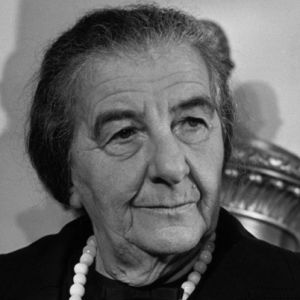 Golda Meir was born in Kiev (present day Ukraine) and grew up in Milwaukee, USA. As a highschool student she was already a leader and an activist he organised a fundraiser to pay for her classmates' textbooks. After forming the American Young Sisters Society, she rented a hall and scheduled a public meeting for the event. She went on to graduate as valedictorian of her class. On March 17, 1969 Golda Meir became the fourth Prime Minister of Israel. She was often portrayed as the "strong-willed, straight-talking, grey-bunned grandmother of the Jewish people". Former Prime Minister David Ben-Gurion used to call Meir "the best man in the government", a statement that sounds terribly sexists today but at the time was meant as a compliment and a reflection on her strong character.
Golda was also an Israeli teacher, kibbutznik, stateswoman, politician.
Watch this interview with Golda Meir first shown on British Television in 1970
---
ILAN RAMON (20 June 1954 – 1 February 2003)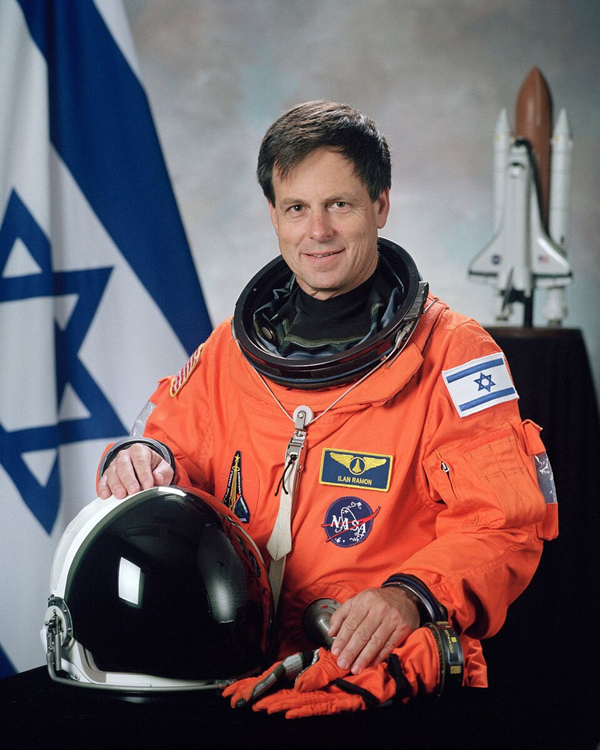 Colonel Ilan Ramon was an Israeli Air Force combat pilot and the first Israeli astronaut to take part in a space mission, the fatal Space Shuttle Columbia mission launched on January 16, 2003.
In 1981 he was the youngest of 8 IAF pilots who demolished the nuclear reactor in Iraq before it could pose an existential threat to the State of Israel. Being chosen for this daring mission and extremely dangerous mission is a testament to his skills and willingness to sacrifice for something greater than himself.
A mensch among men, the people of Israel were enormously proud that Ilan would be representing the Nation of Israel on the space mission. He too took the role very seriously. Although Ramon described himself as a secular Jew, special kosher meals were made for his journey and he consulted with rabbis before leaving about the proper way to observe Shabbat from space. Ramon carried several personal and national souvenirs with him into space including a credit card-size microfiche copy of the Bible and a pencil drawing titled "Moon Landscape" by a 14-year-old Jewish boy, Peter Ginz, who was killed at Auschwitz. On February 1, 2003, the Space Shuttle Columbia disintegrated upon re-entering Earth's atmosphere, killing all seven crew members. Ramon is the only foreign recipient of the United States Congressional Space Medal of Honor, which he was awarded posthumously.
To continue Ilan's legacy of excellence and Space exploration his wife, Rona Ramon, founded the Ramon Foundation.
---
THEODOR HERZL (2 May 1860 – 3 July 1904)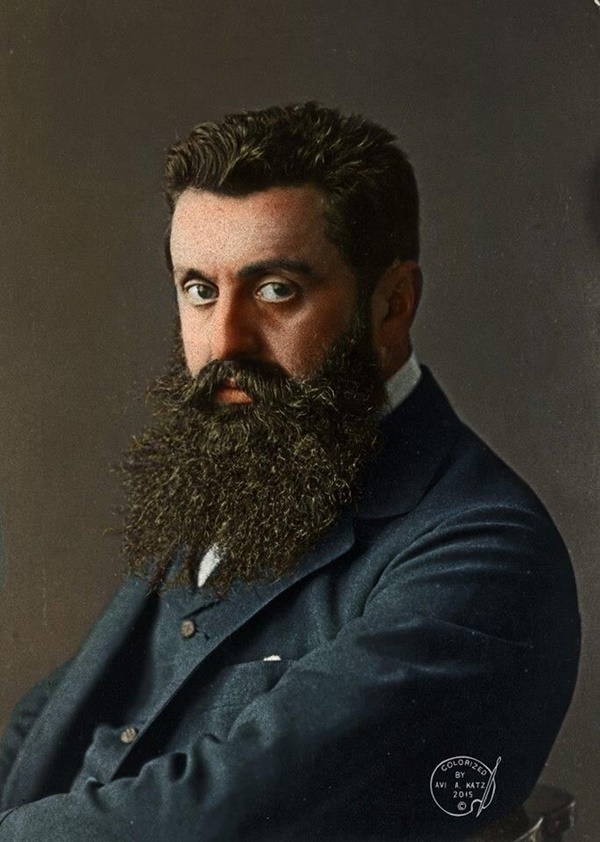 Theodor Herzl is known as the father of the State of Israel. He was an Austro-Hungarian journalist, playwright, political activist, and writer who was the father of modern political Zionism. Herzl formed the Zionist Organization and promoted Jewish immigration to Palestine in an effort to form a Jewish state. He faced enormous challenges from his own community – both from Jews who thought he was crazy and his ideas inappropriate and Jews who understood the importance of his vision but were afraid to make a public stand in support of Jewish sovereignty.
---
HANNAH SENESH (17 July 1921 – 7 November 1944)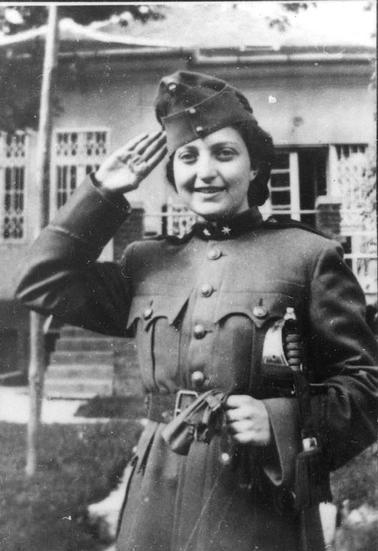 Hannah Senesh was a poet and Special Operations Executive (SOE) paratrooper during the Second World War. She was one of 37 Jewish parachutists of Mandate Palestine, who was parachuted by the British Army into Yugoslavia during the Second World War to assist in the rescue of Hungarian Jews about to be deported to the German death camp at Auschwitz. Senesh was arrested at the Hungarian border, then imprisoned and tortured, but refused to reveal details of her mission. She was eventually tried and executed by firing squad. She is regarded as a national heroine in Israel, where her poetry is widely known and streets are named in her honor.
---
RAV ABRAHAM ISAAC KOOK (8 September 1865 – 11 September 1935)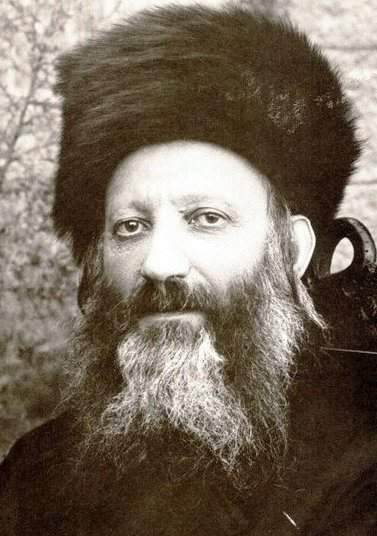 Rabbi Abraham Isaac Kook was an unusual Rabbi who combined in-depth knowledge of Judaism, Halacha, Zionism and a deep desire to build bridges between various sectors in the Jewish community.
It is a rare thing to find an Orthodox Rabbi who is an unabashed Zionist, who sees the value in secular Jews building the Land of Israel, even though they are not necessarily practicing their Judaism. Rav Kook was such a Rabbi.
Rabbi Abraham Isaac Kook was appointed the Ashkenazi Rabbi of Jerusalem, and soon after became the first Ashkenazi Chief Rabbi of Palestine in 1921.
He founded Mercaz HaRav Kook (popularly known as "Mercaz HaRav"), in Jerusalem in 1924. Rav Kook decided to name the Yeshiva "Merkaz HaRav" to represent his vision of the Yeshiva being a place where the "Rav," or "many", could come to learn from all corners of the World.
Rav Kook tried to build and maintain channels of communication and political alliances between the various Jewish sectors, including the secular Jewish Zionist leadership, the Religious Zionists, and more traditional non-Zionist Orthodox Jews. He believed that the modern movement to re-establish a Jewish state in the land of Israel had profound theological significance and that the Zionists were agents in a heavenly plan to bring about the messianic era. Per this ideology, the youthful, secular and even anti-religious Labor Zionist pioneers, halutzim, were a part of a grand Divine process whereby the land and people of Israel were finally being redeemed from the 2,000-year exile (galut) by all manner of Jews who sacrificed themselves for the cause of building up the physical land, as laying the groundwork for the ultimate spiritual messianic redemption of world Jewry. He was a master of Halakha in the strictest sense, while at the same time possessing an unusual openness to new ideas. This drew many religious and nonreligious people to him, but also led to widespread misunderstanding of his ideas. Kook personally refrained from eating meat except on the Sabbath and Festivals, and a compilation of extracts from his writing, compiled by his disciple Rabbi David Cohen and titled by him "A Vision of Vegetarianism and Peace," depicts a progression, guided by Torah law, towards a vegetarian society
He was a Jewish thinker, Halakhist, Kabbalist, and a renowned Torah scholar. He was one of the most celebrated and influential rabbis of the 20th century. He wrote prolifically on both Halakha and Jewish thought, and his books and personality continued to influence many even after his death in Jerusalem in 1935, reflected in attendance of his funeral by an estimated 20,000 mourners.
---
ORI SASSON (18 August 1990 - )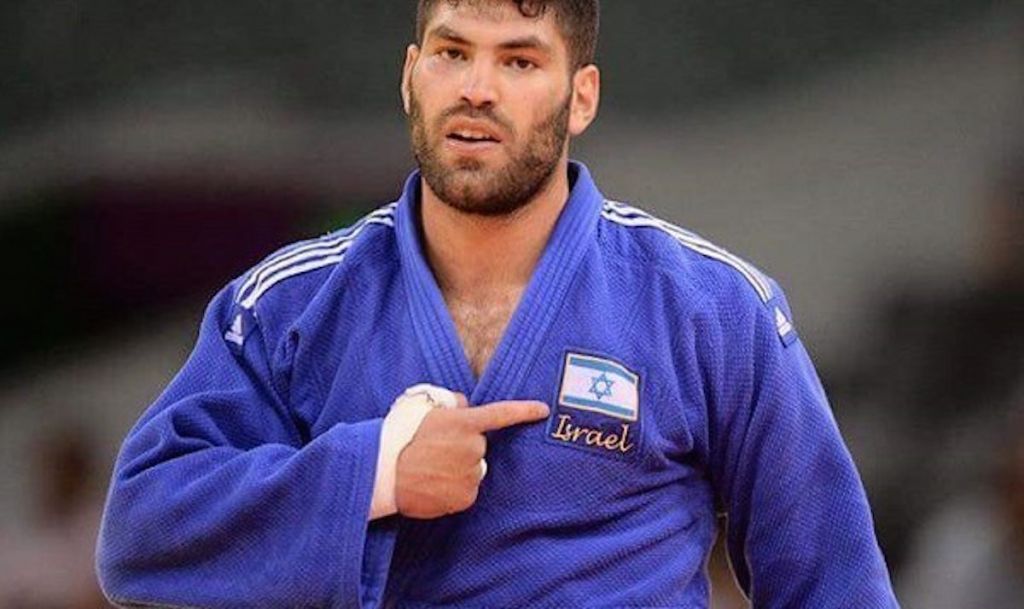 Ori Sasson is an Israeli Olympic judoka.In June 2015, representing Israel at the 2015 European Games in judo in the +100 kg category in Azerbaijan, Sasson won a silver medal for Israel in the inaugural European Games. He won a bronze medal in the +100 kg (+220 pounds) category at the 2016 Summer Olympics.
Being a successful athlete made Ori a role model. What made him a hero was his inherent dignity and sportsmanship in the face of Antisemitism thrown at him simply for being a representative of the Jewish State.
---
MORAN SAMUEL (24 April 1982 - )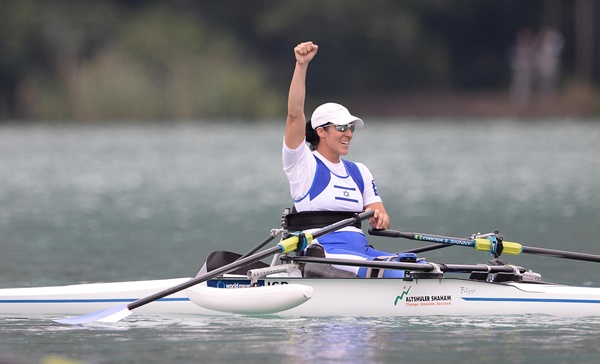 *This is an idea for an Inclusive costume!
Moran is an example of perseverance and success that can serve as an inspiration for anyone. The fact that she has achieved so much while paralyzed in her lower limbs makes her doubly inspiring.
During her military service in the IAF, Moran was an outstanding athlete (a program that permits top athletes to complete their mandatory service while representing the country in sports). After her service, she played on the Israel women's national basketball team.
In 2006, she suffered a spinal stroke and became paralyzed in her lower body. This shocking life-change did not stop Moran or prevent her from becoming a national champion and role model.
Moran completed her academic studies at Haifa University and became a physical therapist, and then worked with the Paralympic Sports Association team on the re-establishment of the Israeli women's basketball team on wheelchairs.
Playing with the national women's basketball team, she qualified for the European Wheelchair Basketball Championship, held in Nazareth in 2011, and simultaneously joined the Beit HaLohem team in Tel Aviv. Being the only woman on an all male team did not stop her! Beit LaLohem won the double championship in 2011. In 2013, she played for Israel at the European
Wheelchair Basketball Championship in Frankfurt, with the team finishing in the seventh place overall. At this competition, she was voted one of the five best players in Europe titled "All Star Team".
As part of her paralympic sport activities, and as suggested by her life partner, also a rower, she started to train in rowing in 2010 and represented Israel at the 2012 Summer Paralympic Games in London, finishing fifth. Earlier that year, she won a race in single scull competition at the Adaptive Rowing Regatte in Italy. The organizers did not have a copy of the Hatikva, so Moran, undeterred, asked for the microphone and sang Israel's anthem herself.
In 2015, she won the gold medal at the World Cup event in Lake Varese, defeating the reigning world champion. At the 2015 World Rowing Championships in France, she won the gold medal in the women's AS single sculls, earning a spot at the 2016 Summer Paralympics in Rio de Janeiro. She received the bronze medal in June 2016 at the World Rowing Cup in Poznań. Samuel took part in the torch lighting ceremony at the 2017 Maccabiah Games in July 2017.
---
SARAH AARONSOHN the heroine of NILI (5 January 1890 – 9 October 1917)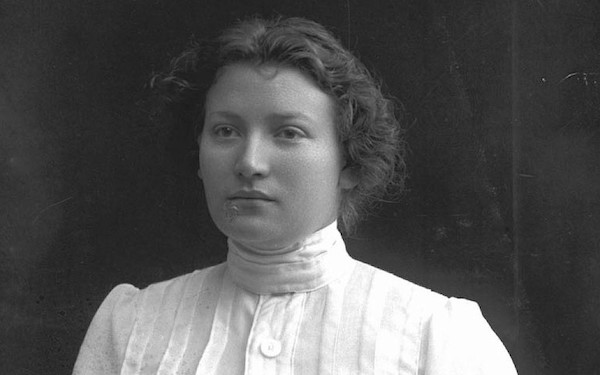 "Believe me I no longer have the strength to suffer and it would be better for me to kill myself than to be tortured under their bloodied hands…if we do not remember, you should [illegible]. As heroes we died and did not confess. … I aspired for my people and for my people's well-being, and if my people is base—so be it." These fragments from the 1917 suicide note of Sarah Aaronsohn, nationalist activist, coordinator and later local leader of the Jewish pro-British underground "Nili" (established to liberate Palestine from Ottoman rule), represent a new interpretation of the role of women within the national project of resettlement and regeneration in Palestine after 1881.
Sarah Aaronsohn was born on January 5, 1890, in Zichron Ya'akov on Mount Carmel. The Aaronsohns became one of the colony's most prominent families, not least because of the career and reputation of Aaron (1876–1919), Sarah's eldest brother and mentor, a world-famous agronomist and botanist.
Sarah exemplified a new kind of woman. She became an accomplished rider, knew how to shoot and often dressed in men's clothing. Through her brother's encouragement she became fluent in Hebrew, Yiddish, Turkish and French, had reasonable command of Arabic and taught herself English.
In November 1915 Sarah joined the underground. From at least the end of 1916 until her capture and death in October 1917 she coordinated and virtually conducted its activities in Palestine and the Lebanon area, handling Nili's core of about forty agents, its larger circle of supporters and informers and the organization's finances. She decoded and sifted information, encoded it and communicated with British intelligence headquarters in Cairo, making contact from the Atlit station with the British warship Managam. She also supervised the transmission by Nili of Jewish American money converted to gold to aid the Jewish population, which was suffering destitution, hunger and dislocation. In addition she liaised with the Turkish authorities (who were unaware of the underground until late 1917), the increasingly hostile community of her native colony and the formal leadership of the Yishuv which distanced itself from the organization. Though Hebrew sources compiled during the aftermath of the war present her leadership as familial, drawing on her position as the sister of the powerful Aaron Aaronsohn, British and Turkish intelligence sources never regarded her as a strong man's aid and proxy. She refused the advice of British intelligence to leave Palestine by sea to save herself, remained in Zikhron after Turkish intelligence uncovered Nili's activities, dispersed the network and was arrested on October 1, 1917. During rigorous interrogation and torture, she did not disclose any information. Having learnt that she would be transferred to Damascus prison and fearing she would break down, Sarah committed suicide, using a pistol hidden in the washroom in a wing in her parental home which Aaron occupied. She lay dying for nearly four days before expiring on October 10, 1917.
---
GAL GADOT / WONDER WOMAN (30 April 1985 - )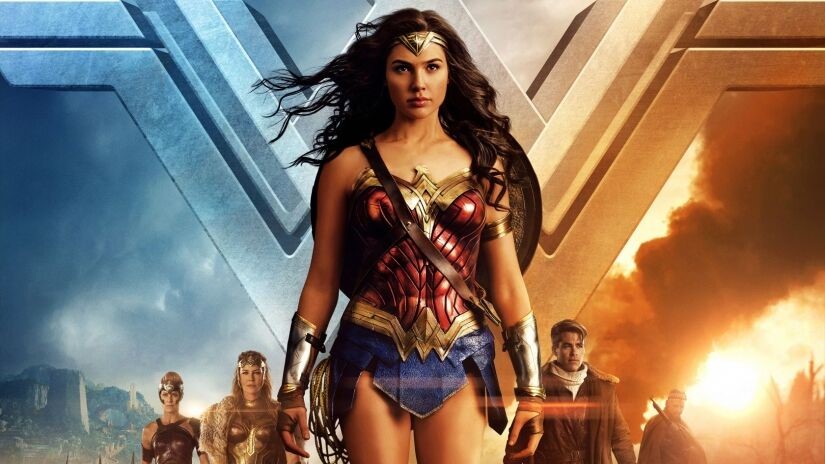 Gal Gadot is an Israeli actress and model. She is primarily known for portraying Wonder Woman in the DC Extended Universe, starting with Batman v Superman: Dawn of Justice (2016), and then the solo film Wonder Woman and the ensemble Justice League (both 2017). Gadot was born and raised in Israel. At age 18 she was crowned Miss Israel 2004. She then served two years in the Israel Defense Forces as a combat instructor. Following her big-screen debut in 2016, Gal Gadot instantly became an icon for Israelis and fans around the world.
Gal's success makes her a role model but it is the way she represents the Nation of Israel that makes her a hero. While other Israelis have felt it necessary to minimize their Judaism and/or connection to Israel, Gal presents her complete identity in a natural and utterly charming way. In doing this she conveys the message that Israelis are not an "issue" but rather real people.
By being her true self, in an honest and natural way, Gal has done the extraordinary – captured the hearts and minds of people around the world, shown Israelis as they really are and made the people of Israel very proud.
---
OMRI CASSPI (22 June 1988 - )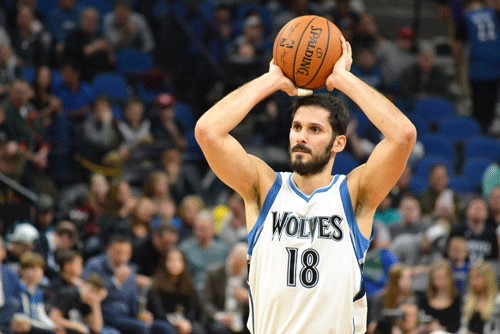 Standing at a towering 6 feet 9 inches, Omri Casspi is the first Israeli to be drafted into the NBA. A first-round pick in 2009, Casspi has played for 3 NBA teams, including the Houston Rockets and the Cleveland Cavaliers, and most recently the Sacramento Kings. Casspi has, time and again, stayed devoted to his Judaism and to his beliefs, once by not attending a media day conference because it fell out on Yom Kippur and even making a Passover seder for himself while on the road. 2016-2017 was his 7th season in the NBA and we wish him much success in the years to come!
Omri's success makes him a role model. His natural presentation of his Jewish and Israeli identity, despite pressure to do otherwise, makes him a hero.
---
Recommended for you:
---
CELEBRATE PURIM WITH ISRAEL FOREVER