The Hidden Gems Among Us
By Romi Sussman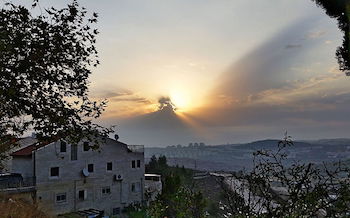 One of the many things that I love about where we live is the hidden gems. The people are certainly gems, and so many of them have talents that are often only revealed by accident, or with the passage of time.
I remember when I came on a pilot trip in 2001, my dear friends who live in Neve Daniel took me out to dinner. It was a foggy and rainy December night and I was convinced that they were intending to kill me. We drove on the main road, and then we turned off onto a disjointed, bouncy side road that wound and swerved and seemed to drive right into the black hole of oblivion. "Where in the world are we going?!" I yelled from the back seat.
"Yiyeh Beseder" (Every Israeli's favorite line which translates to "It will be fine.") they said. "You'll see soon."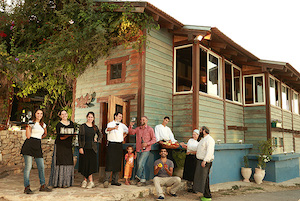 Indeed, we soon turned off and were in front of a caravan…seemingly in the middle of nowhere. And that's where I learned about Gavne, a delicious restaurant that sits near Bat Ayin, but not in it, near Alon Shvut, but not quite…sort of nowhere. And I marveled at how in the world people knew that this restaurant existed and how they knew to show up.
But they did. (Unfortunately, Gavne recently closed due to the situation we are experiencing in the area and the lack of patrons. Let's hope they open again soon.)
So, when one of my best friends had a baby a couple weeks ago, my husband and I thought long and hard about what to buy them. What do you get for the sixth child in a family that fortunately has enough?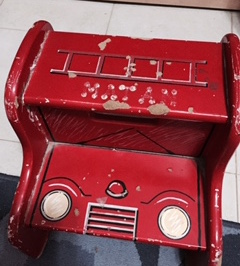 We decided to look back at what we still own from when our first born was given gifts, almost 16 years ago. The two tangible items that we still have in the house from his baby years are an adorable Winnie the Pooh suitcase that has 12 blocks in it for teaching colors, numbers and puzzle patterns, and a wood stool with his name on it.
Directly after this baby's brit last week, we went to an event at Tzomet HaGush where many merchants had come to sell their wares. What did we find there? Beautiful, handmade wooden stools, upon which they agreed to write the baby's name.
Bingo!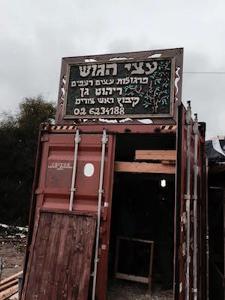 We purchased the stool, of course, but I was even more intrigued by these craftsmen. Who were they and where did they work?
And another hidden gem of the Gush was revealed to me.
They are called "Etzi HaGush" which means "Woods of the Gush" and they have a workshop tucked away in Kibbutz Rosh Tzurim. I went to the Kibbutz to pick up the stool and loved walking around their workshop. They make absolutely anything and everything that you can imagine from wood including dog houses, benches and picnic tables, pergola, bookcases and more.
When I told a few people about my find, they said, "Oh, did you know that Mandy Broder's art workshop is next door to the wood place?" (No, I did not.)

And another gem was revealed.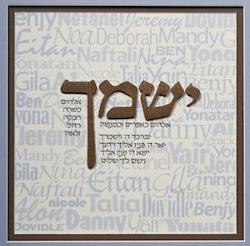 Hidden next to Etzi HaGush is Mandy Broder Judaica Creations where Mandy and Jeremy Broder, from Efrat, hand craft beautiful and personalized Judaica art. They combine calligraphy and printed texts on paper or parchment with wood, glass, silver and stone for one-of-a-kind creations. They have many upcoming projects and exciting ideas in the works.
And, of course, who can forget that Devorah and David Katz, from Alon Shvut, are hard at work in their artisan bakery in Rosh Tzurim. Pat Bamelach makes sourdough creations and runs workshops.
How does anyone ever know all of these amazing gems are there? How does anyone get to them?
I have no idea. But they do.
I am constantly amazed by the hidden gems that I find under my own nose – in my own neighborhood. From dressmakers and bookbinders to carpenters and acupuncture specialists, the list of doers and makers here is incredibly long, and continually growing.
And despite the terror, despite the situation with which we are faced every day, we continue to produce, to create, to build and to love.

Here in Gush Etzion and throughout our beautiful Land.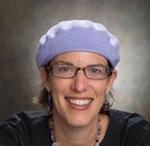 Romi Sussman heads the content writing department for a technology and digital consulting company. Originally from Los Angeles, California, she made Aliyah from Potomac, MD and is raising six boys in the hills of Gush Etzion. She frequently blogs about life in Israel and her experiences over the last decade.



---
Read more by Romi:
---
STAY CONNECTED NO MATTER WHERE YOU LIVE