Home, Identity and Connection
By Rina Ne'eman
Being in Israel always causes me to ponder my identity and my sense of home. I used to believe that when you belong to two places, you can't be a true part of either of them. Or maybe you are a part of both of them. Both of them leave their mark on you – but which place is really home?
Is home the house that you call your own, with the people you love above all and who matter most to you? Or is home the country, the language and the society to which you feel most connected? Or perhaps an intangible, unquantifiable distillation of both?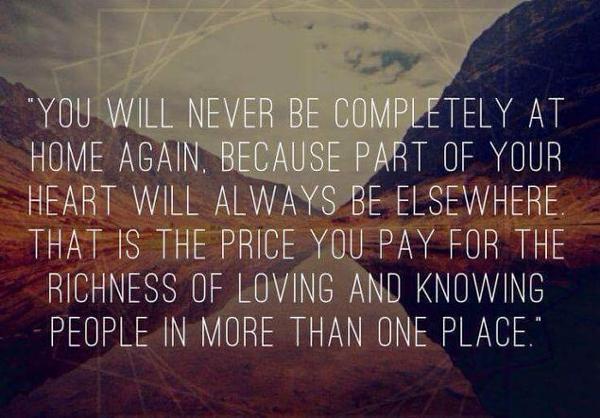 My daughter, Talia, and I landed in Israel early on a Friday morning a couple of weeks ago, and headed straight up to our rented apartment in Jerusalem. Nachlaot.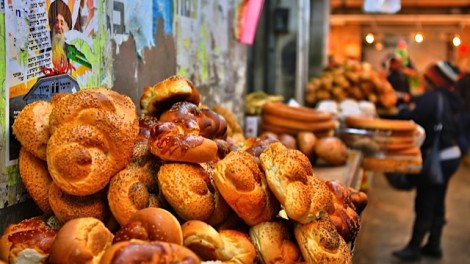 A stone's throw from the Machaneh Yehudah market, the typical hustle and bustle of the entire city preparing for Shabbat instantly produces a sense of familiarity and connection that is absent for me every place else in the world.
As a translator and interpreter, I travel quite extensively, but no place sucks me in so instantly, so immediately, so thoroughly and completely, the way that Jerusalem does. I am at ease. I am home. Finally, I am connected.
I am Israeli – and American. In the United States, I am different. I belong, yet don't belong. The news that I watch morning and night, the music that I sing along to on the road, much of the food that I love and the books that I read - are all different. The websites that I go to with my first cup of morning coffee and regularly throughout my day aren't shared by any of my neighbors, and precious few of my local friends – even my Jewish friends.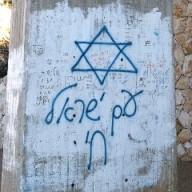 Landing in Israel always carries for me a sense of relief, of a common denominator with my surroundings. Of connection.
I am an Israeli in the United States and an American in Israel. Two parts of my identity, both always so integral, sometimes so difficult to reconcile. I have to feed and water the Israeli in me with frequent trips here, lest I become parched.

The American part of me is very comfortable in and accustomed to the United States. I am successful, a leader in my field, and part of a special and meaningful Jewish community. But the profound connection to my greater surroundings is absent.
Home in America is inside my eclectic, colorful and much beloved house. Home is full of comfort and familiarity, of precious memories, of photographs, of mementos of my travels. Home is where my soup simmers. Home is and will always be – first and foremost – where my children are.
Home in Israel is outside, and all around me.
The enormous stacks of a dozen different types of challah.
The ubiquitous Shabbat Shalom on the lips of every vendor and shopper whom we encounter.
The colors and the intensity of the market, that never fail to enthrall me.

The earnestness of the fruit hawker in the market, beseeching passersby to purchase "strawberries for the Holy Sabbath."




Piles of pomegranates – my personal passion.


Hot, steaming sahlab on a cold December night.
Buttery, sublime kanafeh.
Marak kubeh at divine, simple Azura, in the heart of the Iraqi market.
Bread with za'atar, in all shapes and sizes.

Home in Israel, apparently, has a lot to do with food. As would befit a Jewish homeland. What else?
Golden, glowing stones. Rosemary growing wild, rampant on every street corner. Girls in short skirts passing men in long, black coats, carefully averting their eyes. Or not.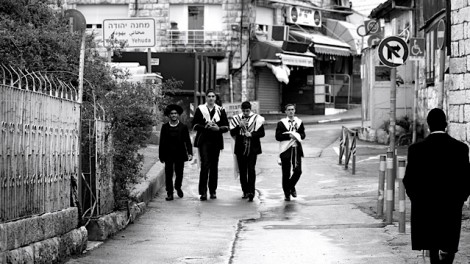 Jerusalem. I am an Insider who has become an Outsider, too. I treasure the instant connection, and the way in which the smells, the flavors and the tastes of the city take me back in time. The winter dampness, the alleys, the courtyards, the street names, infinite reminiscences of my youth.
Like switching lenses on my DSLR, my focus and connection sharpens my sense of disconnection.
So much of what I am passionate about lies here. My news. My music. Bookstores filled with Hebrew literature. Judaism that is central, present and not marginalized. Language and song.
People who truly care about one another. A sense of shared fate and peoplehood. Connection.
Being in Israel is like gasping for air. I can't get enough. And then, inevitably, it is time to leave.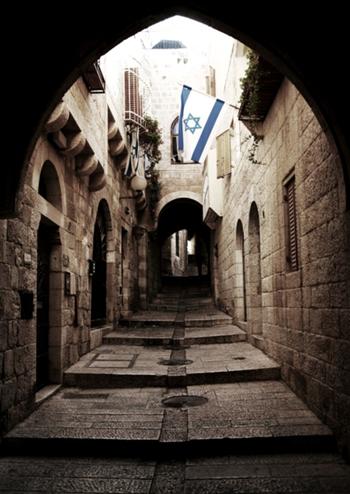 Like a cherished lover who is sometimes too much to handle, it is difficult to say goodbye, though you know that the time has come. But before you know it, you just keep craving his familiar smell and touch, until the next time you are back in his arms again. You know that it won't be long, because you just can't stay away.
Through my Insider-Outsider Eyes, one truth rings loud and clear. Israel, in its almost 65 years, is nothing short of a modern miracle. And while our critics – of which I am often one – certainly have their place, I simply have no use for cynics. It is so clear to me, with the clarity and sharp perspective of distance, how connected I am and always will be, and how much we all have to take pride in.
I'll be back. Soon. Because there is no doubt about it – Israel is home, too.


Rina Ne'eman is a translator and interpreter, and the managing director of Rina Ne'eman Hebrew Language Services. She is a proud Israeli, shoe addict and Photographer-Wannabe-Extraordinaire. Follow her on Twitter @rinaneeman or e-mail her at rina@hebrewtrans.com



---
Recommended for you:
---
STAY CONNECTED NO MATTER WHERE YOU LIVE