Honoring Life Through Life: In Memory of Ronen Lubarsky
It's cherry season in Israel.
Cherries are beautiful, vibrant and full of life giving deliciousness.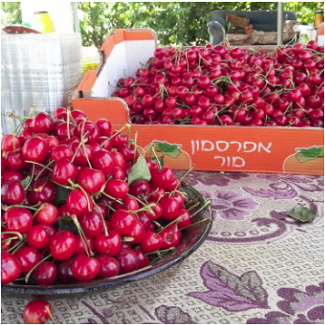 The Hebrew word for cherries is duvdevan. It's also the name of the elite, special ops unit in which Ronen Lubarsky served.
It was May 24th, a Thursday. The phone buzzed with an update: "A soldier in the elite Duvdevan unit taking part in an operation to capture a group of terrorists in the al-Am'ari refugee camp near Ramallah was hit on the head and severely wounded by a concrete slab thrown at him"
This laconic update did not convey the sheer horror of this situation.
Can you imagine your boy being tasked with the job of extracting terrorists from within the enemy population? Can you imagine him going into the community knowing that he is doing it to save lives but also knowing that if he and his unit are discovered a full-blown riot will ensue, with everything on hand thrown at them, in attempt to prevent them from removing the terrorists?
Everything means, literally everything – stones, concrete slabs, stoves and even refrigerators ripped up and thrown on his head. That's not to mention the possibility of conventional weapons, guns and Molotov cocktails.
The update told us that one of our own, someone's son, a brother, a friend walked into this, to protect us. That he had a horrific head injury and was in the hospital fighting for his life.
On Friday May 26th, we learned that he died.
Ronen Lubarsky was 20 years old. The same age as my boys.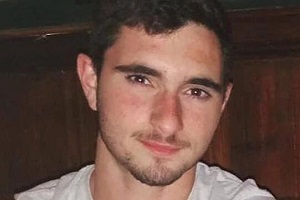 He was buried on Saturday night at 2am according to the Jewish tradition of burying the dead on the same night (but needing to wait until Shabbat was over).
Take a look at what Ronen's brother, Arik, said at the funeral. In the most horrific of times his attitude was so very Israeli, his request was not for vengeance on those who murdered his brother but to the Nation of Israel to honor Ronen by doing good:
"Dear brother, tell me, how did we reach this weird situation? Although you were so modest, and I am nothing compared to you, I will now become a much better person thanks to you. Everyone is talking about you, everyone loves you. You are such a hero, such a champ. You always fought.
"They say free choice is the strongest human trait, and you chose your entire life. You walked through every closed door. Wherever you heard no, you said yes, and you were better than anyone. In school, in soccer, in your studies, in Krav Maga, and finally in the IDF. And I'm certain that you chose this moment too. I have no doubt about it. And I'm happy about it. I know you didn't suffer and I'm very proud of you.
"Unfortunately, IDF soldiers are dealing with the threats you experienced every day and every night. Wild animals await them on the rooftops. I breathed with them, I am with them in blood now. Duvdevan and IDF soldiers are forced to deal with washing machines and bricks being thrown on them. I pray to God that our leaders, who I love, will do something about it.
"I turn to the people of Israel, who have given my family a huge embrace which I didn't believe existed. Our biggest victory is living a full life, for my little brother and for all the heroes buried on this mountain. Live your life with joy, faith, love.

Even on these difficult days, I wake up and I'm just happy with what I see around me. I expect you all to do the same, for my brother and for all those who have fallen for us. Take something good upon yourself, something small, and slowly, thanks to our deeds, there will be less and less funerals. Ronik, I love you, I salute you. You're a hero."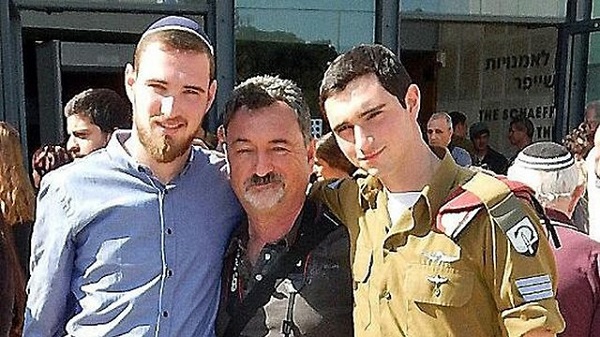 What a family. People of quality, with a grace of spirit that goes beyond anything that can be expected from the average person in such a terrible time of grief. Can you imagine the doors Ronen might have opened had he lived?
What a loss for us all…
Instead of focusing on the ugliness of Ronen's death, I want to focus on the vibrancy of his short life and on the life and freedom we in Israel have because of our defenders, because of people like Ronen – the sons and daughters of Israel, our family.
Thanks to them we have our country. Thanks to them we have LIFE.
We cannot bring back Ronen but we can honor his memory by fulfilling the request of his family to do something good in his name. This is a simple yet profound request and it encapsulates the Israeli attitude – we counterbalance horror with beauty, hate with love.
Do something kind, make someone happy and tell the person that you are doing it in honor of Ronen. This way Ronen's legacy of service, will not die. In a small way, he will live on, through you.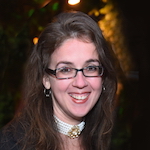 Forest is a marketing and branding expert, the voice of Inspiration from Zion, contributor to the Elder of Ziyon website, The Counter Terrorist Magazine, The Jewish Press, Jews Down Under and The Valley Patriot. Forest Rain is the Content and Marketing Specialist for The Israel Forever Foundation.
---
Recommended for you:
About the Author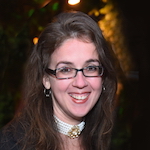 Forest is a marketing and branding expert, the voice of Inspiration from Zion, and a passionate voice for Israel. She has been a contributing writer to Elder of Ziyon, Counter Terrorist, The Jewish Press, Jews Down Under, The Valley Patriot and Israel Forever.