I am coming home
by Rabbi Claire Ginsburg Goldstein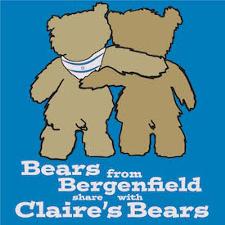 I am coming home to where my heart is
twentieth trip to Eretz Yisrael it tis,
my head is in a whirl and a tiz
as I embark on this milestone and teddybear biz.
What does Israel do for me?
Just imagine as far as the eye can see
to breathe in the air
and drink up the sights
and remember what was our brothers' plight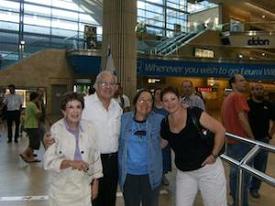 But now look at what is right ahead
more memories to absorb and embed
more Project Inspire women to meet
more JWRP women to greet
more strangers to meet on the street
to invite them in to my sense of one
to absorb the feeling that we won
the right to live and breathe at home
and not live by the threat of the Iron Dome
alone with the fear that tomorrow won't
push away the fear and that I don't
want to think about what might happen if
someone else might start a tif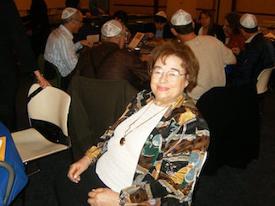 So I pray for the lasting peace
and that the killing will some day cease
so that we can once more increase
and lessen the numbers of the decease
I thank Hashem for all the blessings abound
and appreciate the beauty that surrounds
and stop to thank a soldier or two
and give them what I think they are due
a smile, a gift of thanks or more
as they strive to keep the looming score
of those who sacrifice on the line
and pray for protection from the Divine.
My Zadie bought land here so long ago
so that we would have a home to go
and even if he isn't here today
Thank you Zadie I stand up to say.
Look at your family that's here and to that also l'chayim and a cheer.
I am coming home.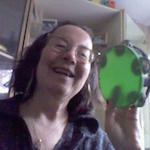 Rabbi Claire Ginsburg Goldstein has been the camp Rabbi for 18 years at Surprise Lake Camp, a Jewish Federation funded camp. We bing in 15-20 Israeli counselors each summer so that our campers can learn to love Israel. She has been married to Larry Goldstein for 34+ years and they have four children, Sam, Shira, Seth and Sarah Rose.



---
Recommended:
---
DECLARE YOUR PRIDE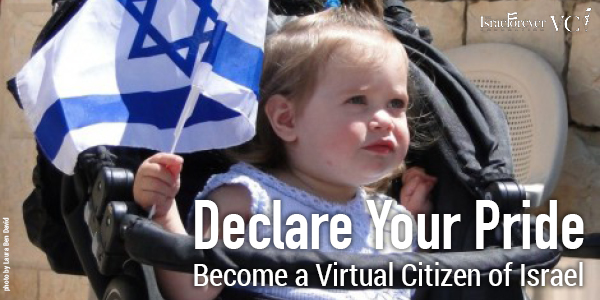 Join a global Jewish community that connects people from around the world who share a connection to Israel today!