In Defense of Zionism
By Michael B. Oren
The often reviled ideology that gave rise to Israel has been an astonishing historical success.

They come from every corner of the country - investment bankers, farmers, computer geeks, jazz drummers, botany professors, car mechanics - leaving their jobs and their families.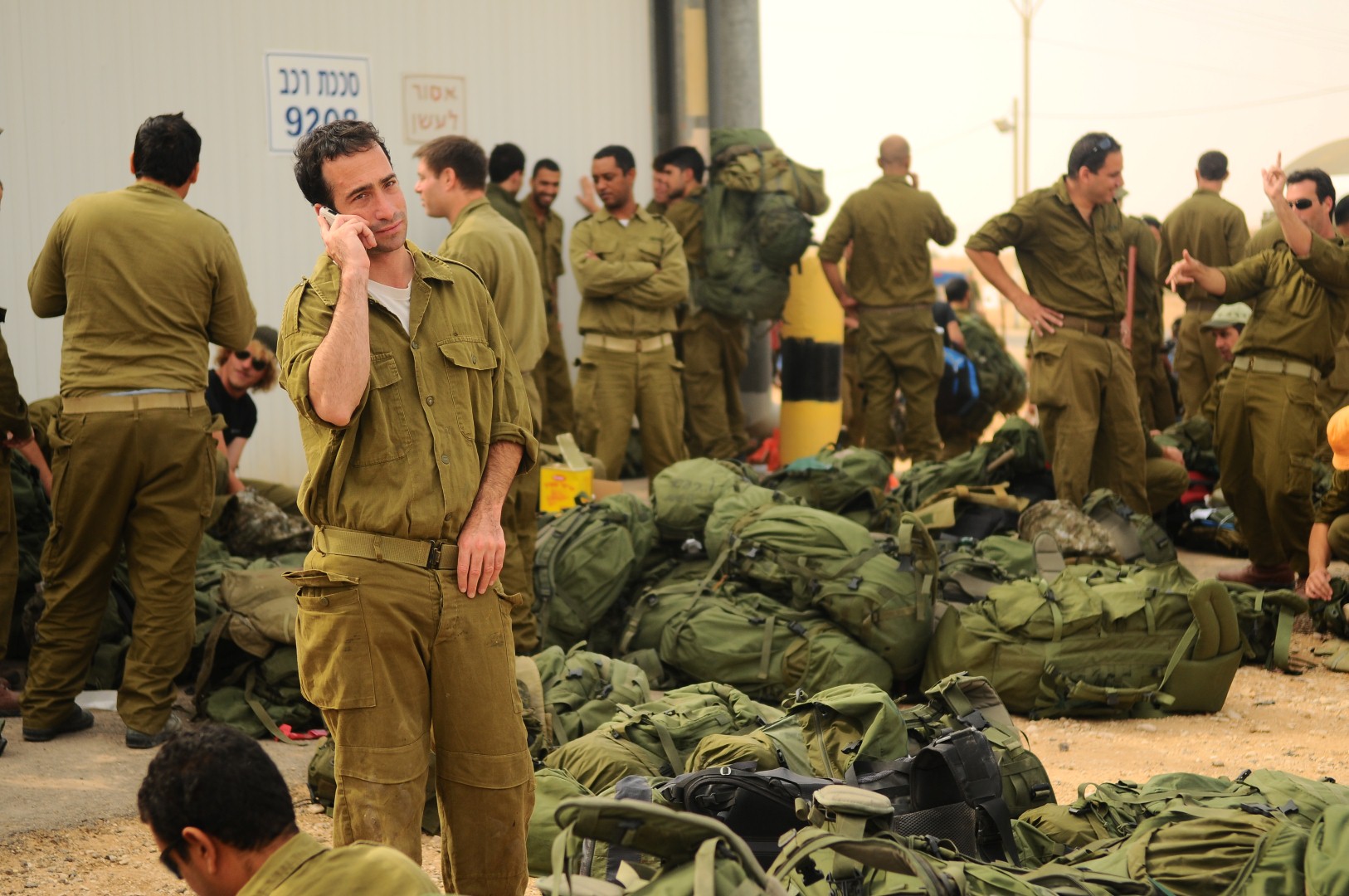 They put on uniforms that are invariably too tight or too baggy, sign out their gear and guns. Then, scrambling onto military vehicles, 70,000 reservists - women and men - join the young conscripts of what is proportionally the world's largest citizen army.

They all know that some of them will return maimed or not at all. And yet, without hesitation or (for the most part) complaint, proudly responding to the call-up, Israelis stand ready to defend their nation.
They risk their lives for an idea. The idea is Zionism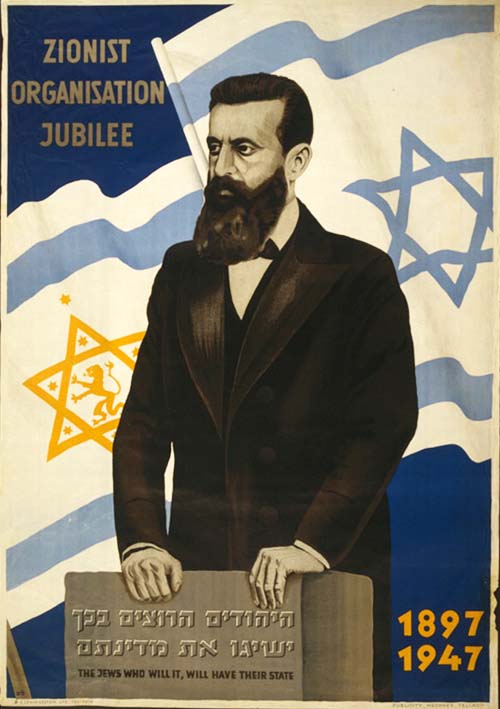 It is the belief that the Jewish people should have their own sovereign state in the Land of Israel.

Though founded less than 150 years ago, the Zionist movement sprung from a 4,000-year-long bond between the Jewish people and its historic homeland, an attachment sustained throughout 20 centuries of exile. This is why Zionism achieved its goals and remains relevant and rigorous today. It is why citizens of Israel - the state that Zionism created - willingly take up arms. They believe their idea is worth fighting for.
Yet Zionism, arguably more than any other contemporary ideology, is demonized.

"All Zionists are legitimate targets everywhere in the world!" declared a banner recently paraded by anti-Israel protesters in Denmark. "Dogs are allowed in this establishment but Zionists are not under any circumstances," warned a sign in the window of a Belgian cafe. A Jewish demonstrator in Iceland was accosted and told, "You Zionist pig, I'm going to behead you."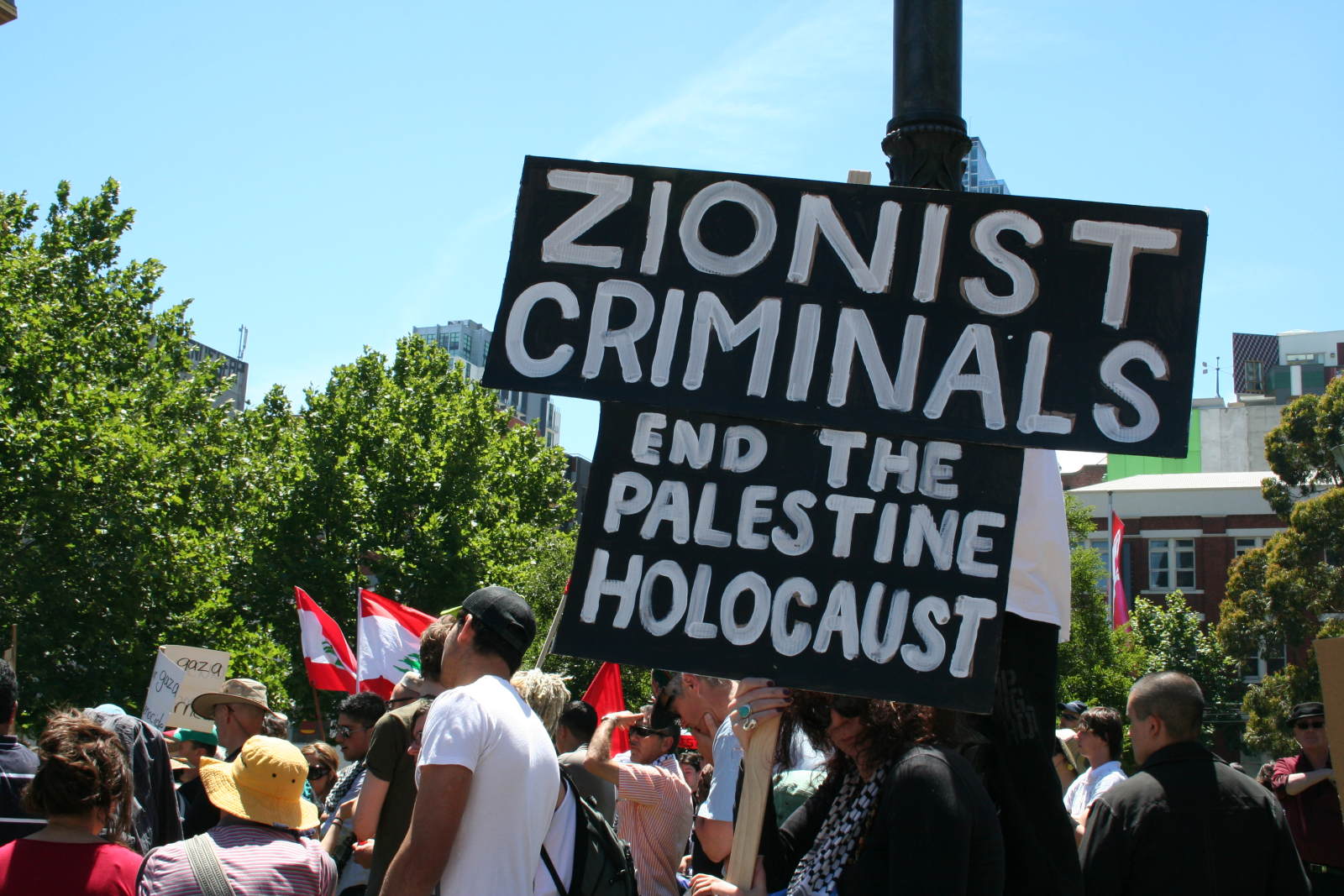 In certain academic and media circles, Zionism is synonymous with colonialism and imperialism.

Critics on the radical right and left have likened it to racism or, worse, Nazism. And that is in the West.

In the Middle East, Zionism is the ultimate abomination - the product of a Holocaust that many in the region deny ever happened while maintaining nevertheless that the Zionists deserved it.
What is it about Zionism that elicits such loathing?
After all, the longing of a dispersed people for a state of their own cannot possibly be so repugnant, especially after that people endured centuries of massacres and expulsions, culminating in history's largest mass murder.

Perhaps revulsion toward Zionism stems from its unusual blend of national identity, religion and loyalty to a land. Japan offers the closest parallel, but despite its rapacious past, Japanese nationalism doesn't evoke the abhorrence aroused by Zionism.
Clearly anti-Semitism, of both the European and Muslim varieties, plays a role. Cabals, money grubbing, plots to take over the world and murder babies - all the libels historically leveled at Jews are regularly hurled at Zionists. And like the anti-Semitic capitalists who saw all Jews as communists and the communists who painted capitalism as inherently Jewish, the opponents of Zionism portray it as the abominable Other.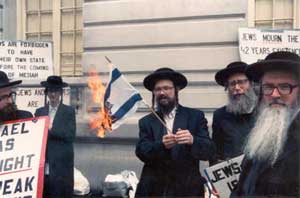 But not all of Zionism's critics are bigoted, and not a few of them are Jewish.

For a growing number of progressive Jews, Zionism is too militantly nationalist, while for many ultra-Orthodox Jews, the movement is insufficiently pious - even heretical.
How can an idea so universally reviled retain its legitimacy, much less lay claim to success?
The answer is simple: Zionism worked.

The chances were infinitesimal that a scattered national group could be assembled from some 70 countries into a sliver-sized territory shorn of resources and rich in adversaries and somehow survive, much less prosper. The odds that those immigrants would forge a national identity capable of producing a vibrant literature, pace-setting arts and six of the world's leading universities approximated zero.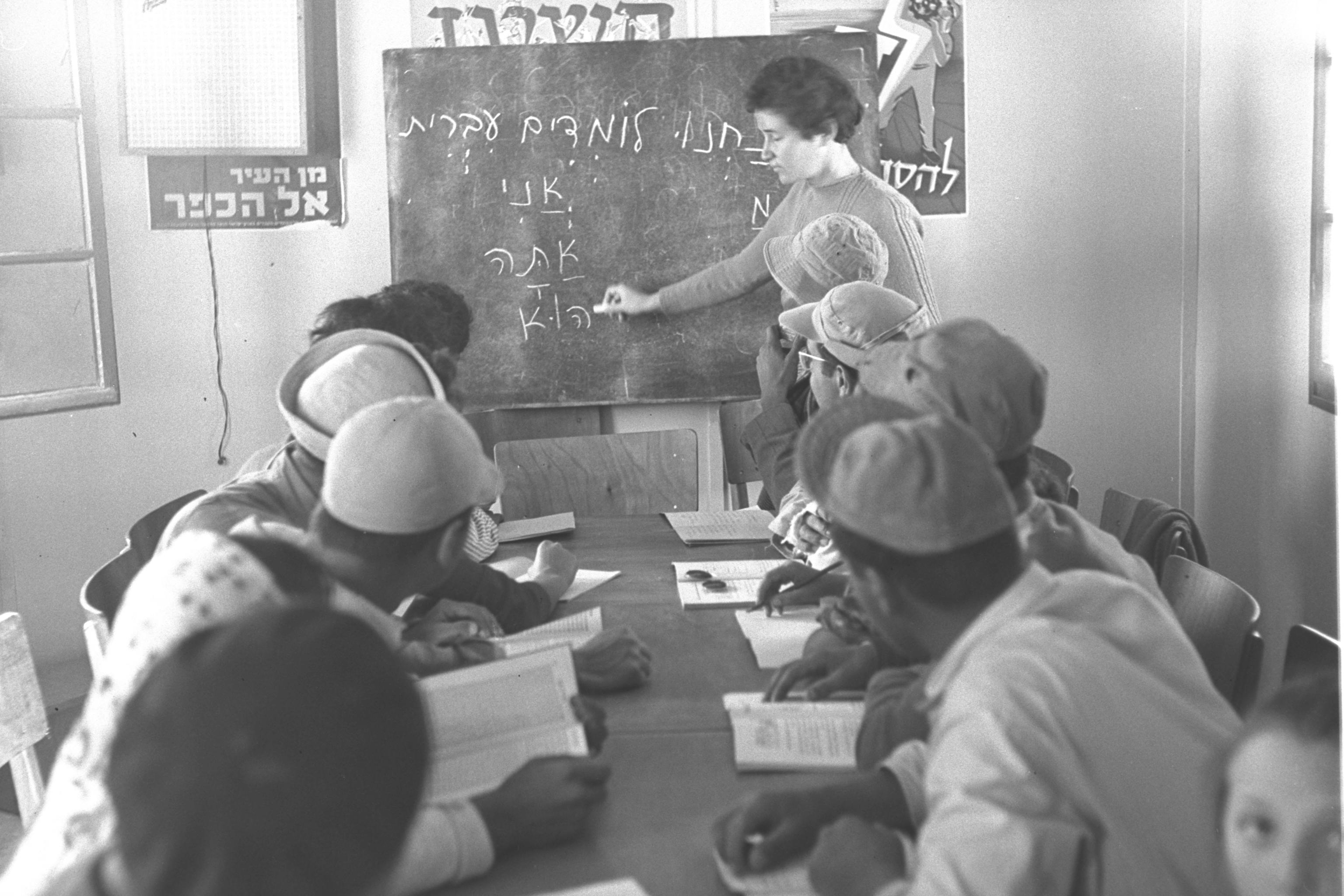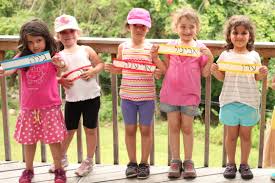 Elsewhere in the world, indigenous languages are dying out, forests are being decimated, and the populations of industrialized nations are plummeting. Yet Zionism revived the Hebrew language, which is now more widely spoken than Danish and Finnish and will soon surpass Swedish.

Zionist organizations planted hundreds of forests, enabling the land of Israel to enter the 21st century with more trees than it had at the end of the 19th. And the family values that Zionism fostered have produced the fastest natural growth rate in the modernized world and history's largest Jewish community. The average secular couple in Israel has at least three children, each a reaffirmation of confidence in Zionism's future.
Indeed, by just about any international criteria, Israel is not only successful but flourishing.
The population is annually rated among the happiest, healthiest and most educated in the world. Life expectancy in Israel, reflecting its superb universal health-care system, significantly exceeds America's and that of most European countries. Unemployment is low, the economy robust. A global leader in innovation, Israel is home to R&D centers of some 300 high-tech companies, including Apple, Intel and Motorola. Not to mention, the beaches are teeming, the rock music is awesome, and the food is off the Zagat charts.
The democratic ideals integral to Zionist thought have withstood pressures that have precipitated coups and revolutions in numerous other nations.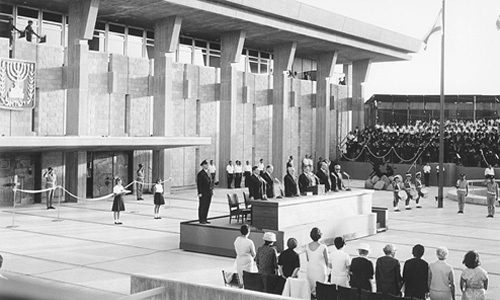 Today, Israel is one of the few states - along with Great Britain, Canada, New Zealand and the U.S. - that has never known a second of nondemocratic governance.

These accomplishments would be sufficiently astonishing if attained in North America or Northern Europe. But Zionism has prospered in the supremely inhospitable - indeed, lethal - environment of the Middle East.
Two hours' drive east of the bustling nightclubs of Tel Aviv - less than the distance between New York and Philadelphia - is Jordan, home to more than a half million refugees from Syria's civil war.
Traveling north from Tel Aviv for four hours would bring that driver to war-ravaged Damascus or, heading east, to the carnage in western Iraq. Turning south, in the time it takes to reach San Francisco from Los Angeles, the traveler would find himself in Cairo's Tahrir Square.
In a region reeling with ethnic strife and religious bloodshed, Zionism has engendered a multiethnic, multiracial and religiously diverse society.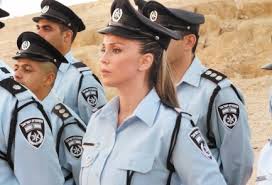 Arabs serve in the Israel Defense Forces, in the Knesset and on the Supreme Court. While Christian communities of the Middle East are steadily eradicated, Israel's continues to grow. Israeli Arab Christians are, in fact, on average better educated and more affluent than Israeli Jews.
In view of these monumental achievements, one might think that Zionism would be admired rather than deplored. Rather, Zionism stands accused of thwarting the national aspirations of Palestine's indigenous inhabitants, of oppressing and dispossessing them.
Never mind that the Jews were natives of the land - its Arabic place names reveal Hebrew palimpsests - millennia before the Palestinians or the rise of Palestinian nationalism.

Never mind that in 1937, 1947, 2000 and 2008, the Palestinians received offers to divide the land and rejected them, usually with violence.

Never mind that the majority of Zionism's adherents today still stand ready to share their patrimony in return for recognition of Jewish statehood and peace.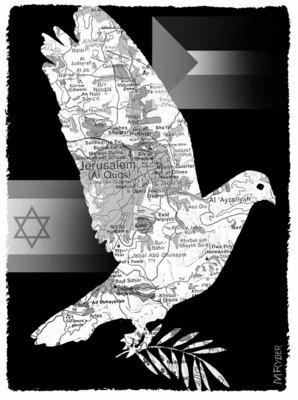 The response to date has been, at best, a refusal to remain at the negotiating table or, at worst, war.

But Israelis refuse to relinquish the hope of resuming negotiations with President Mahmoud Abbas of the Palestinian Authority.

To live in peace and security with our Palestinian neighbors remains the Zionist dream.
Still, for all of its triumphs, its resilience and openness to peace, Zionism fell short of some of its original goals.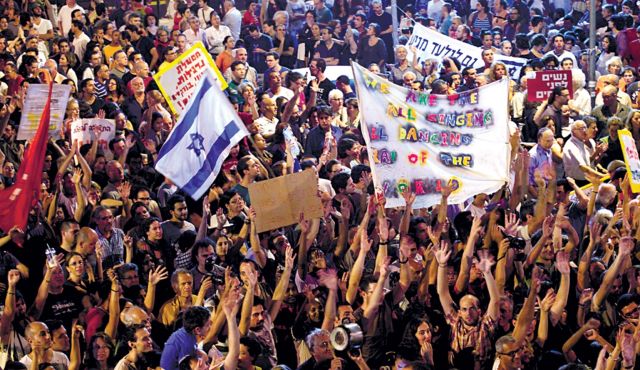 The agrarian, egalitarian society created by Zionist pioneers has been replaced by a dynamic, largely capitalist economy with yawning gaps between rich and poor.
Mostly secular at its inception, Zionism has also spawned a rapidly expanding religious sector, some elements of which eschew the Jewish state.
About a fifth of Israel's population is non-Jewish, and though some communities (such as the Druse) are intensely patriotic and often serve in the army, others are much less so, and some even call for Israel's dissolution. And there is the issue of Judea and Samaria - what most of the world calls the West Bank - an area twice used to launch wars of national destruction against Israel but which, since its capture in 1967, has proved painfully divisive.
Many Zionists insist that these territories represent the cradle of Jewish civilization and must, by right, be settled. But others warn that continued rule over the West Bank's Palestinian population erodes Israel's moral foundation and will eventually force it to choose between being Jewish and remaining democratic.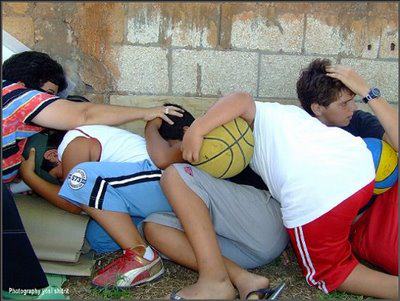 Yet the most searing of Zionism's unfulfilled visions was that of a state in which Jews could be free from the fear of annihilation.
The army imagined by Theodor Herzl, Zionism's founding father, marched in parades and saluted flag-waving crowds. The Israel Defense Forces, by contrast, with no time for marching, much less saluting, has remained in active combat mode since its founding in 1948.

With the exception of Vladimir Jabotinsky, the ideological forbear of today's Likud Party, none of Zionism's early thinkers anticipated circumstances in which Jews would be permanently at arms. Few envisaged a state that would face multiple existential threats on a daily basis just because it is Jewish.
Confronted with such monumental threats, Israelis might be expected to flee abroad and prospective immigrants discouraged.

But Israel has one of the lower emigration rates among developed countries while Jews continue to make aliyah - literally, in Hebrew, "to ascend" - to Israel.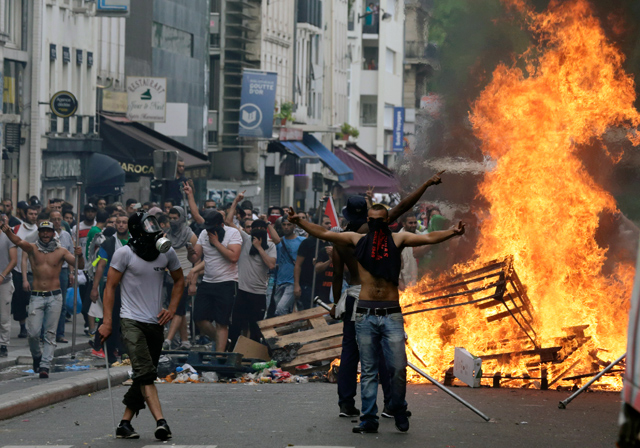 Surveys show that Israelis remain stubbornly optimistic about their country's future. And Jews keep on arriving, especially from Europe, where their security is swiftly eroding, a poignant example being the incidents over the summer when Parisians went on an anti-Semitic rants, looting Jewish shops and attempting to ransack synagogues.
American Jews face no comparable threat, and yet numbers of them continue to make aliyah. They come not in search of refuge but to take up the Zionist challenge - to be, as the Israeli national anthem pledges, "a free people in our land, the Land of Zion and Jerusalem."

American Jews have held every high office, from prime minister to Supreme Court chief justice to head of Israel's equivalent of the Federal Reserve, and are disproportionately prominent in Israel's civil society.
Hundreds of young Americans serve as "Lone Soldiers," without families in the country, and volunteer for front-line combat units. One of them, Max Steinberg from Los Angeles, fell in the first days of the latest round of fighting in Gaza. His funeral, on Mount Herzl in Jerusalem, was attended by 30,000 people, most of them strangers, who came out of respect for this intrepid and selfless Zionist.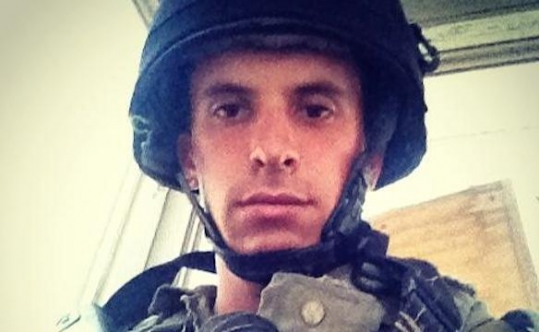 I also paid my respects to Max, whose Zionist journey was much like mine.

After working on a kibbutz - a communal farm - I made aliyah and trained as a paratrooper. I participated in several wars, and my children have served as well, sometimes in battle. Our family has taken shelter from Iraqi Scuds and Hamas M-75s, and a suicide bomber killed one of our closest relatives.

Despite these trials, my Zionist life has been immensely fulfilling.
And the reason wasn't Zionism's successes—not the Nobel Prizes gleaned by Israeli scholars, not the Israeli cures for chronic diseases or the breakthroughs in alternative energy. The reason—paradoxically, perhaps—was Zionism's failures.
Failure is the price of sovereignty.

Statehood means making hard and often agonizing choices - whether to attack Hamas in Palestinian neighborhoods, for example, or to suffer rocket strikes on our own territory.

It requires reconciling our desire to be enlightened with our longing to remain alive. Most onerously, sovereignty involves assuming responsibility.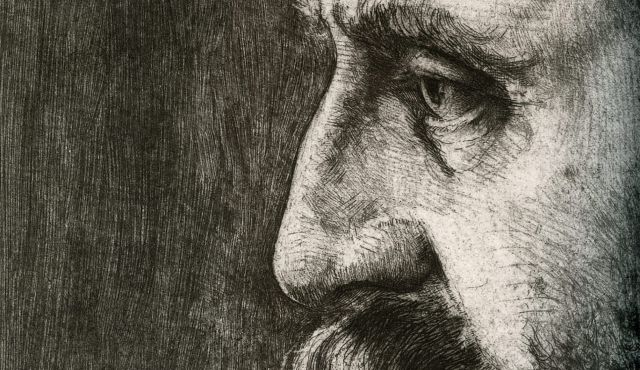 Zionism, in my definition, means Jewish responsibility.

It means taking responsibility for our infrastructure, our defense, our society and the soul of our state. It is easy to claim responsibility for victories; setbacks are far harder to embrace.
But that is precisely the lure of Zionism - growing up in America, I felt grateful to be born in a time when Jews could assume sovereign responsibilities. Statehood is messy, but I regarded that mess as a blessing denied to my forefathers for 2,000 years.

I still feel privileged today, even as Israel grapples with circumstances that are at once perilous, painful and unjust. Fighting terrorists who shoot at us from behind their own children, our children in uniform continue to be killed and wounded while much of the world brands them as war criminals.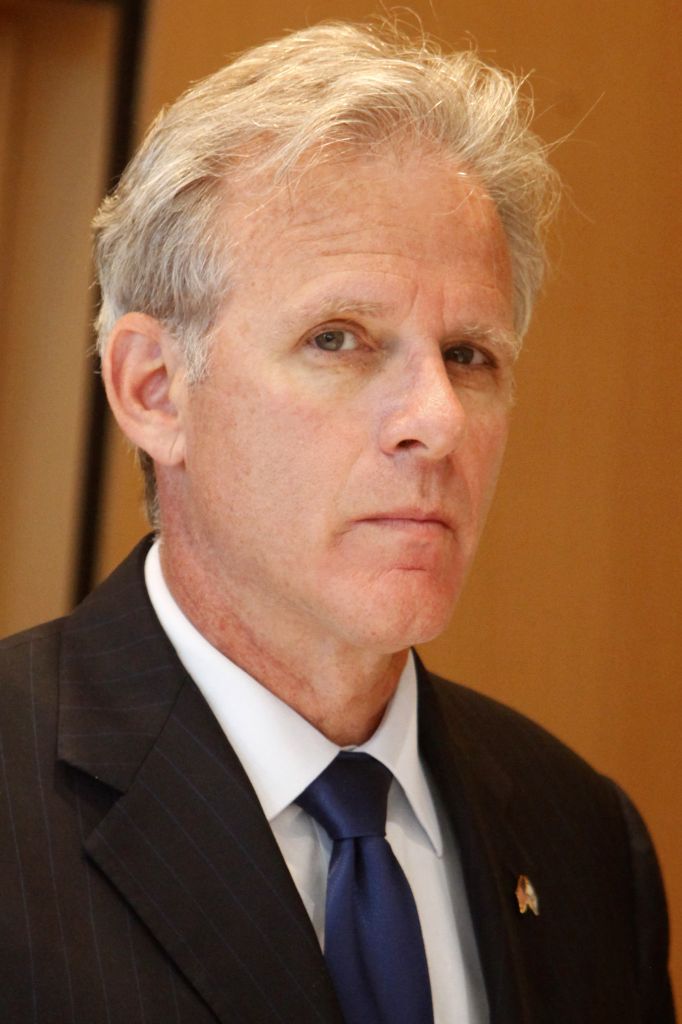 Zionism, nevertheless, will prevail. Deriving its energy from a people that refuses to disappear and its ethos from historically tested ideas, the Zionist project will thrive.

We will be vilified, we will find ourselves increasingly alone, but we will defend the homes that Zionism inspired us to build.
Mr. Oren was Israel's ambassador to the U.S. from 2009 to 2013. He holds the chair in international diplomacy at IDC Herzliya in Israel and is a fellow at the Atlantic Council. His books include "Six Days of War: June 1967 and the Making of the Modern Middle East" and "Power, Faith, and Fantasy: America in the Middle East, 1776 to the Present."
---
How do you share your Israel Love?