Isabel's Summer in Israel: Fulfilling a Dream

By Isabel Einzig-Wein
My first experience with anything Israeli came when I was dating and needed to be able to express myself to my date from Jerusalem, a sergeant in the army. So I asked my friend,
"How do I say: No hands, please.. בלי ידיים
Little did I know that I would remember this expression the rest of my life.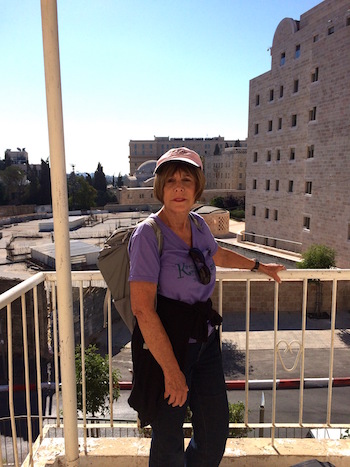 My second experience with anything Israeli was working as a nursery school teacher in several Jewish schools in the Maryland area. I was teaching 3 and 4 year olds words about the weather, days of the week and parts of the body in Hebrew as I played my guitar and they sang imitating Hebrew with my Brooklyn accent.
I remained with the Jewish private school system for many years picking up a few words in Hebrew here and there from my colleagues. One day just to surprise them, while they were conversing in Hebrew in the teachers' lounge, I spoke out ?באמת which in Hebrew means, Really? This one word, stopped the Israeli teachers in their tracks.
I continued to use this expression for the rest of my tenure always getting the same reaction with lots of laughter. Oh, how my colleagues tried to teach me their language. My third grade students helped me with my homework at recess after I finished taking a class at the JCC. They also tried to assist me in learning the language that I would someday make it my dream to learn.
That someday came this past summer.
Upon my sister's invitation, I joined her in Jerusalem to study at the Conservative Yeshiva. I was 40 years anticipating this opportunity.
I was determined to learn the language, learn about the people and connect with several organizations I had become familiar with over the years.
I challenged myself every step of the way.
In doing so I decided to document my experiences. My trip was highlighted by my Ulpan experience, visiting my friends in various cities and connecting with the Israel Defense Force Widows and Orphans Organization (IDFWO) who help support widows and their families, emotionally and financially, Partnership2gether in Beit Shemesh, whose mission is to bring communities together in sharing differences and similarities in a safe environment through their funding of programs, and Ramat HaNegev, an agricultural program in the desert near Nitzana who works with Vietnamese students to teach them to use Israeli practiced programs for sustainable farming.
As a former teacher, now leadership coach, past president of my Sisterhood, and presently a member of the executive board of the Women of Reform Judaism, it has been my mission to learn and share with others the experiences and knowledge I have gained to motivate others to fulfill their dreams. I may be a late bloomer, nevertheless, a bloomer in every sense of the word. And I will continue to blossom as long as I nurture my dreams.
Please enjoy my film: "Fulfilling A Dream" and consider fulfilling yours.
---
Recommended:
---
What Israel story do YOU have to tell?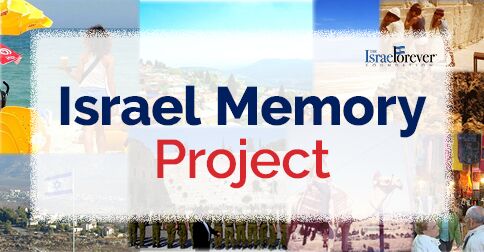 Click HERE to share your favorite memory today!