Israel Connection in Soviet Jewish Identity
by Lilia Gaufberg
The story of Soviet Jewry mirrors the story of Jewry, period.
It is the story of otherness, of longing. It is the story of hiding behind closed doors as you struggle to keep your identity alive. It is the story of trying to make the world better as you are boxed further and further in. It is whispering the Shema, lighting Shabbat candles with the windows closed, braiding Challah in secret. It is a story in which existence and resistance are synonymous words.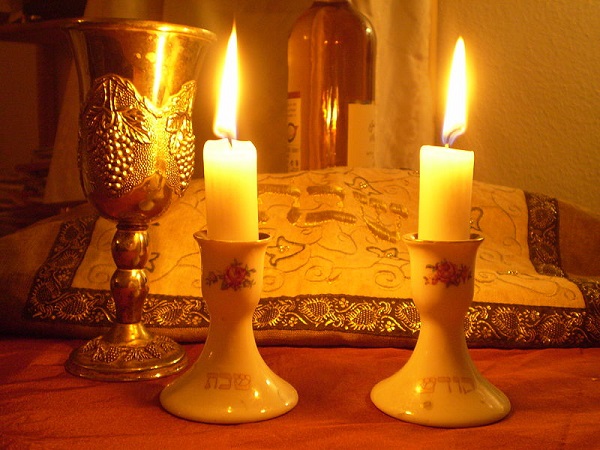 To be a Soviet Jew was to be in limbo, a no-man's land in which you were seen as an unwanted people, a burden to your country, but also were not allowed to leave it. To be a Soviet Jew was to find that the hand of the regime in which you existed was able to implement a cross-continental form of oppression.
Even in the midst of this political, cultural, and academic isolation, however, Soviet Jews knew that their story did not exist in a vacuum. Even the most secular Soviet Jews would reflect on the myriad of Jewish stories, from the Bible to the time of the Inquisition to the pogroms, and understand that to be a Jew is to struggle; to be a Jew is to fight. The re-birth of Israel became a beacon of light, hope, and freedom for many Soviet Jews. Just as Israel's anthem expresses, Soviet Jews had a hope, a hope to one day be a free people in the land of Zion and Jerusalem.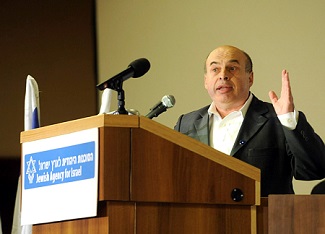 Natan Sharansky is often thought of as the face of Soviet-Jewish struggle and resistance. Sharansky was born in 1948, the same year as Israel was re-established, in Donetzk, Ukraine. After graduating with a computer science degree from the Physical Technical University in Moscow, he decided that it was time to leave the USSR. He applied for an exit visa to immigrate to Israel, but he was forbidden to leave for reasons which were not specified. It was around this time that Sharansky became involved in human rights and peace activism, and also emerged as one of the founders of the Moscow Helsinki Group, a movement for solidarity among Soviet dissidents, Jews and gentiles alike.
In 1977, Sharansky's activism was put to a halt. Sharansky was slandered in a Soviet newspaper. He was accused of spying for the CIA, and was thrown in jail. These false charges of high treason resulted in Sharansky's being sentenced to 13 years of imprisonment, including hard labor and brutal solitary confinement. However, even in the midst of this dark time, Sharansky never allowed himself to lose strength mentally and to forego his dream of finding his way to Israel. He would play chess match after chess match with himself in his mind in order to keep himself sane.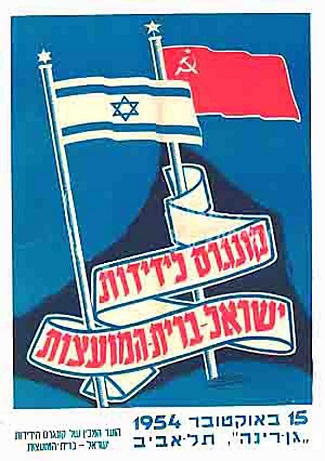 Outside of his prison cell, Sharansky's wife and the international community were fighting for his freedom. On February 11th, 1986, after only 9 years of imprisonment, Sharansky was released early due to international pressure on his behalf. His dream of "Next Year in Jerusalem" was realized on that same day.
Sharansky's experiences of oppression and subjugation in the Soviet Union ended up being catalysts for truly positive change. Sharansky shifted the course of Jewish and Israeli history in many much-needed ways, from founding the Soviet Jewry Zionist Forum, a group dedicated to assisting new Israeli immigrants and bringing to light discussions about various absorption issues, to creating the political party Yisrael B'Aliyah, to serving as the Associate Editor of the Jerusalem Report. All of his hard work has culminated into his current position as Chairman of the Jewish Agency for Israel. His human rights advocacy has continued ceaselessly since his days in the USSR. Natan Sharansky is Israel: resilient, passionate, and determined to create a better, more just world.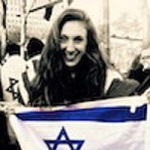 Lilia Rebecca Gaufberg is a 24-year-old American-born teacher and artist. She is currently teaching English in Israel and is in the process of making Aliyah. For more examples of her artwork, please visit her Facebook page, Art by Lilia.
---
Recommended for you:
---
ISRAEL RETURNS: SOVIET JEWS RETURN TO ZION