Israel Forever and JerusalemOnlineU.com Launch Partnership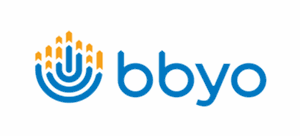 The B'nai B'rith Youth Organization has given many Jewish leaders throughout the world their first step into translating ideas into action. Over the years, BBYO youth have provided passion for Jewish leadership and involvement that demonstrates their commitment to the Jewish People and to Israel. I myself am a graduate of BBYO, having at one time served as a board member on Sabra BBG chapter of DC Council, involved with the then-thriving Northern Region East, a participant in the Kallah and International Leadership Training Conference summer programs in 1989, and attended International Convention more than once. I then went on to serve for 11 years as an advisor in DC Council, created the first-ever BBYO chapter in Aspen, Colorado with the Rocky Mountain Region, and then worked with Newton BBG of the New England Region. I am proud to carry on the legacy of the leadership skills I gained and the passion for creating powerful and meaningful experience that can change the lives of today's Jewish youth leaders.
The Israel Forever Foundation embodies the same spirit of proactive innovation that its founders, Richard D. Heideman, Grand Aleph Godol 1964-65, and Phyllis Greenberg Heideman who first met at ILTC in 1963, gained in their BBYO years and then transmitted to every member of our family. We at Israel Forever strive to provide innovative experiential opportunities for people all over the world to engage with the multi-dimensional reality of Israel. Our goal to help people celebrate and strengthen their personal connection with Israel by creating a positive encounter with the beauty and intrigue of Israel and her people that isn't in the news. Our work with partnering organizations helps us ensure that Jewish youth are given the ability to develop their personal connection with Israel, to feel a part of the ongoing project of Israel's development, and the mutual relationship shared by Israelis and Diaspora Jews with relation to our common ancient homeland.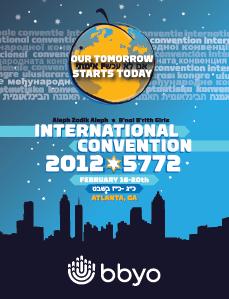 We are honored to have launched our partnership with JerusalemOnlineU.com to present their incredible film, Israel Inside, at BBYO's International Convention. It is a powerful reflection of Israel's many successes and the elements and mechanisms of Israeli society that have brought about that success. As 1500 youth participants from the US, Canada, Serbia, Bosnia, Bulgaria, the UK and more gathered in Atlanta, Georgia for the annual International Convention February 16-20, they were introduced to a new medium for understanding Israel behind the headlines, the Israel that is so deserving of recognition that it can enable Diaspora Jewish youth to feel pride and commitment for what their fellow Jewish people have created.
Andrea Gottleib of JerusalemOnlineU.com attended the showing at IC along with Carly Migdall, a graduate of University of Georgia and member of the JerusalemOnlineU.com leadership board who presented the film to the IC participants. Andrea commented, "I have to say I was so impressed with my first BBYO convention! I was only sorry I was not there when I was 15! Nearly 1500 smart, cute, energetic students from all over the world sharing a Jewish experience together really blew me away. The students we had speak, Carly and Eran, did a great job engaging the kids in conversation."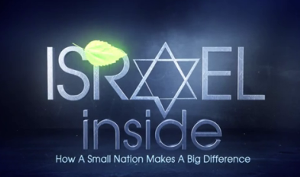 The students were very positive about the film. Some of the comments were: "I liked that there were no politics, I'd be comfortable showing it anywhere"; "I like how the narrator talked about Chuptzah and that Israeli's can be pushy (like the people in the mall), but they used a positive spin like in the playground"; "The film shows the Israel you see when you're there not the Israel you hear about"; "Now I can't wait to go to Israel on the BBYO summer program!"
Andrea then spoke about IFF and becoming a Virtual Citizen, sharing that "even though we all don't live in Israel, Israel is a part of us all and we need to show the Israeli people that we stand with them and now, thanks to The Israel Forever Foundation's innovative initiative, we can all declare our commitment by becoming Virtual Citizens of Israel. In keeping with the concept presented by Avraham Infeld, the Keynote Speaker at IC, we are all one family and being a Virtual Citizen of Israel helps create that reality." The students loved the idea. Even if someone else in the chapter is responsible for showing the film, everyone can be a Virtual Citizen of Israel; It gives them an instant action item of which they can be proud.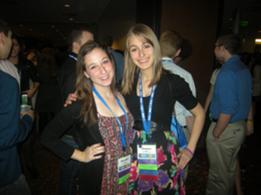 Virtual Citizens of Israel Mallory Perper and Samantha Leibowitz of Beshert BBG #2455 of DC Council were psyched to be representing The Israel Forever Foundation at IC as IFF Ambassadors.
Samantha shared that "It was a lot of fun to see people getting excited about being able to be connected to Israel without actually being in Israel!:)" The Virtual Citizens of Israel™ initiative is designed to do just that – to create opportunities for virtual interactions with Israel that can bridge the distance between people around the globe and the one and only Jewish state in the world.
BBYOers have now joined us as Virtual Citizens of Israel from: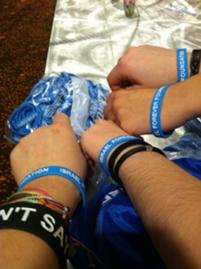 Winnipeg, Canada
Annandale ,VA
San Francisco
Kansas City
Hartford ,CT
Mt. Laurel, NJ
Maryland
Indiana
Georgia
North Star Region BBYO
Portland, OR
Elkins Park, PA
Piedmont, CA
Kansas City
England
Turkey
Each participant at the convention was able to sign up as a Virtual Citizen of Israel and register to receive a copy of Israel Inside for a viewing in their home community. Israel Forever will be sponsoring 136 showings of Israel Inside by BBYO chapters around the globe, helping them to share their passion for understanding and connecting to the inside of Israel's society that makes the Jewish state so unique. As is the nature of all BBYO programs, we will be working with the BBYOers to develop the highest quality youth-led interactions possible so that all viewers will be able to take home a bit of the passion that is shared by Israel Inside.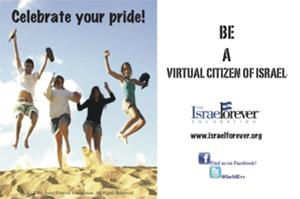 It was also exciting for us to have been highlighted in a feature article by Jspace.org, a new social network connecting the Jewish world. Their piece, BBYO Encourages Virtual Citizens of Israel™, reflects the importance of the work we are doing together with JerusalemOnlineU.com and the need for such innovative opportunities to help Jewish youth today celebrate and strengthen their personal commitment to Israel.
We look forward to continuing our work together with JerusalemOnlineU.com, BBYO and Jspace.org for the sake of Israel and the Jewish People, together walking with pride as we ensure the future of Israel Forever.
About the Author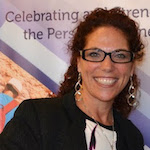 Dr. Elana Yael Heideman, Executive Director of The Israel Forever Foundation, is a dynamic and passionate educator who works creatively and collaboratively in developing content and programming to deepen and activate the personal connection to Israel for Diaspora Jews. Elana's extensive experience in public speaking, educational consulting and analytic research and writing has served to advance her vision of Israel-inspired Jewish identity that incorporates the relevance of the Holocaust, Antisemitism and Zionism to contemporary issues faced throughout the Jewish world in a continuous effort to facilitate dialogue and build bridges between the past, present and future.