Why Israel Matters To Me
By Rabbi Evan Moffic
As tension rises once again in the world, I share with you a most powerful story. It is told by Nobel Peace Prize winner and Holocaust survivor Elie Wiesel.
A Tour Guide
It begins with Wiesel describing a visit he made in to Saragossa, Spain. Saragossa was a center of Jewish life around the year 1000 C.E. When Wiesel visited, however, no Jews had lived there in over 500 years.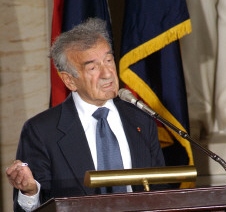 As Wiesel toured its magnificent cathedral, a man approached him. He started speaking to him in French and offered to be his tour guide for free. He was proud of his town. After a while they started talking. It soon came out that Wiesel was Jewish and knew how to speak Hebrew.
The man exclaimed, "I've never met a Jewish person but I have something I want to show you and you can tell me what it is." The two men walked to the guide's small apartment on the third floor of nearby building. The man took out a fragment of a yellowed parchment and asked Wiesel if it was Hebrew. It was.
A 500-Year-Old Parchment
Wiesel took the parchment, and as he read it, he began to tremble. He realized that it was not only Hebrew, but the words were more than 500 years old. He started to read and translate for the man. This is what it said: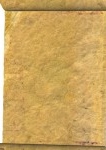 "I, Moshe Ben Avraham (Moses, the son of Abraham), forced to break all ties with my people and my faith, leave these lines to the children of my children and theirs, in order that on the day when Israel will be able to walk again, it's head held high under the sun without fear and without remorse, they will know where their roots lie. Written at Saragossa, the 9th day of the month of Av, in the year of punishment and exile."
A Family Treasure
The man then explained to Wiesel that this letter had been passed on in his family. It was treasured, so much so that his parents and all those before him had said if it was lost, a curse would come upon the entire family.

After hearing the words of the letter, the man realized that he was in some way connected to a Jew named named Moshe Ben Avraham. He asked Wiesel to read it again, which he did. He then asked Wiesel to explain what it might mean.
Jews in Spain
Wiesel described the Jewish history of Spain. After several centuries of persecution and torture, Jews were forced to either convert or leave. On the ninth day of the Hebrew month of Av in year 1492, the day referenced in the letter, all Jews were expelled from Spain. His relative Moses, the son of Abraham, must have been forced to convert in order to avoid expulsion.

The guide couldn't believe it. He had Wiesel write down the translation before he left.
A Trip to Jerusalem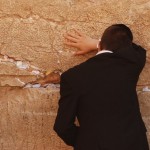 Fast forward five years. Wiesel is visiting Jerusalem. He is accosted by a man on the street. The man says, "Hello! Don't you remember me, Saragossa? Saragossa?" Wiesel hesitated. The man was speaking Hebrew, not French. He couldn't place him.

Then the man said "I have something to show you." He took Wiesel to his apartment. They walked up three flights of stairs. He opened the door.

There in a picture frame was the yellowed parchment. But this time the man read it to Wiesel. "From Moses Ben Avraham, to his descendents…." He had learned Hebrew. He had left Spain and moved to Israel. He had reclaimed his Jewish heritage.
Alive After 500 Years
Wiesel said, "You know I'm ashamed. I didn't recognize you." They spoke for a while, and soon Wiesel got up to leave. As he was leaving, the man stopped him.He said, "You forgot to ask me my name. I want you to know my name. It is Moshe Ben Avraham, Moses, son of Abraham. He is alive after 500 years."
Israel is the place that keeps my faith alive.
Originally published on Belief.net.
---
Recommended:
---
CELEBRATE YOUR CONNECTION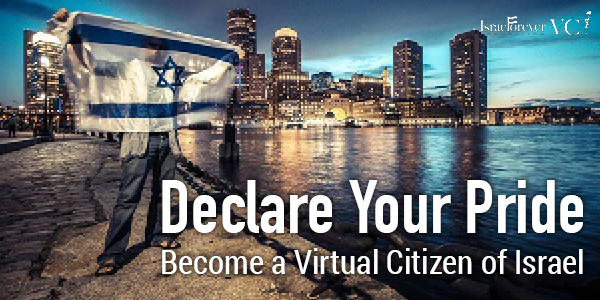 Connect with people from around the world who share a connection to Israel today!
About the Author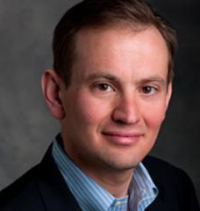 Rabbi Evan Moffic is a rabbi, writer, and teacher. As a writer and speaker, he has a passion for helping Christians learn about Judaism and the Old Testament in a way that deepens their faith and knowledge. He also writes on Jewish wisdom, interfaith weddings, American Jewish life, Reform Judaism and contemporary social and religious issues. He serves as senior rabbi of Congregation Solel, a creative spiritual center for Jewish life on the North Shore of Chicago.