Israeli Rock Band with a Message
HaDor HaAharon (The Last Generation)
Although the name of the band sounds pessimistic, it is quite the contrary.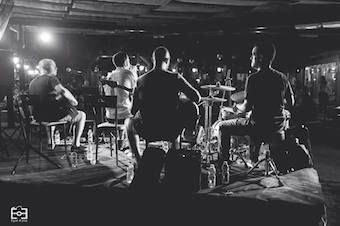 The Last Generation is a term taken from the Bible (in the English Bible it is translated: "… the generation to come…" -Deuteronomy 29 / 21, and Psalms 78 / 6), which means, the last generation to live in solitude, separation and competition, and the first generation to live in unity, cooperation, mutual respect and concern between people.
The band was formed in 2009 by Danny Weissfeld and Erez Ginat. Two of the most accredited Israeli musicians on a world-wide level. Danny played for: Kelly Clarkson, Clay Aiken, Anastasia, James Blunt, and Israeli artists: Idan Raichel, Rita and HaDag Nahash. Erez played for: Hillary Duff, Paulina Rubio, and Israeli artists: Arkadi Duchin, David Daor and Shabak Samech.
While living in Los Angeles, they discovered the importance of the State of Israel, and the importance of spreading a message of unity, with an emphasis on the connection between Jews worldwide. They felt they had to share those feelings, and what better way to do it than through music. So they moved back to Israel and started the band.
In addition to playing shows in Israel's biggest venues, and being played on Israeli radio, the band is very active socially, raising the values of unity and connecting above the differences in the Israeli society.
The band is endorsed by the Israel Ministry of Education, and they visit several high schools a month. Students and teachers are being reached out to through playing music, conducting workshops, and hosting round table discussions regarding the above-mentioned values and the future of Israel.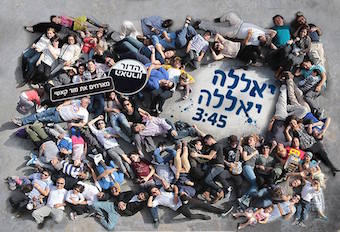 Their new music video "Yalla Yalla" is "the people" saying: "ENOUGH!" with the way we are living today, where we are all competing in a race for material possessions, and gradually isolating ourselves from each other; and saying "YES" to the awakening of the human connection between us…. the heart to heart connection that has been lost.
HaDor HaAharon can be found on Facebook by clicking HERE
---
Enjoy more songs of Israel and that Celebrate Jewish Pride!
---
Ensure that the Jewish Spirit Survives for Generations to Come