Kay Wilson: From Stabbing to Survival to Symbol of Hope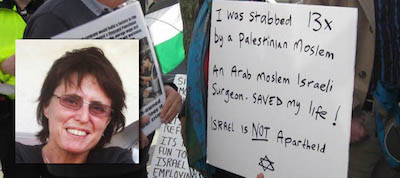 Kay Wilson is a jazz musician. A cartoonist. She is a tour-guide in Israel. A peace activist. A writer. And speaker.
She is also the survivor of a vicious terrorist attack.
In the winter of 2010, she watched her friend slaughtered at the hands of terrorists, in a forest just outside of Jerusalem, on a Shabbat Saturday trip out to nature. She too was stabbed repeatedly until she played dead and was left for dead.
Surviving her attack, fighting back, and helping the police to find the preparators and terrorist cell, she has become a symbol in the current wave of terrorist attacks.
A jazz musician. Cartoonist. Tour guide. Peace Activist. Writer. Speaker. Survivor.
My hero.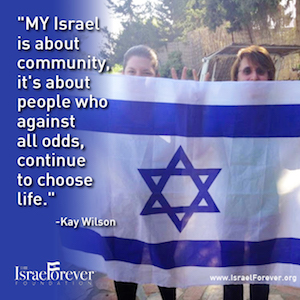 She is my hero because she fought for freedom and for life in her moment closest to death. In her fake death, she truly bled, from wounds that have not healed. Both physically and emotionally. But she is mending them. With words of hope, with her struggle to add truth to this vicious cycle of violence, hate and media bias. She is there, she is everywhere.
She is living her life.
I had the honor of meeting with my hero in my neighborhood, just weeks after a recent attack on a bus I take daily. Like her attack, the terrorists stabbed innocent victims as well as shooting them, with the attempt to hijack the bus. She joined me at a military post set up in my neighborhood, that has been a hotspot of violence for two years, from firebombing residents homes to rock throwing, to speak to me about her experience, the current situation, and how to survive the evil.
DISCUSSION QUESTIONS

---

Kay suggests to live every moment, how can we better do this in our own lives?
In her interview, Kay, recommends more music and culture as a form of education to help reduce crime, do you believe this can help, and if so, what would you suggest should be added to a school's curriculum?
While Kay Wilson, is a victim of terror, she refers to herself as a survivor, how does language play a role in our images of ourselves? How would you describe yourself as a Jew?
Kay believes in the power of laughter, why do you think humor is important? What makes you laugh?
In her message, Kay explains that in Hebrew the word Jewish and the verb to thank are the same root. What can we be thankful for as Jewish people, and personally for yourself?
Kay still physically suffers from her wounds, what words of strength would you like to pass along to her, to help her continue her journey, and heal?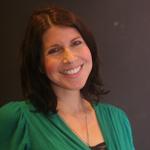 Molly Livingstone is a freelance reporter and comedian, not to mention a mother of two, living in Jerusalem. While playing all those roles, the script remains the same, showing the world the Israel that she sees everyday, from the people and places, to the culture and definitely the food.



---
Recommended for you:
---
ITS SIMPLE: SHOW ISRAELIS YOU CARE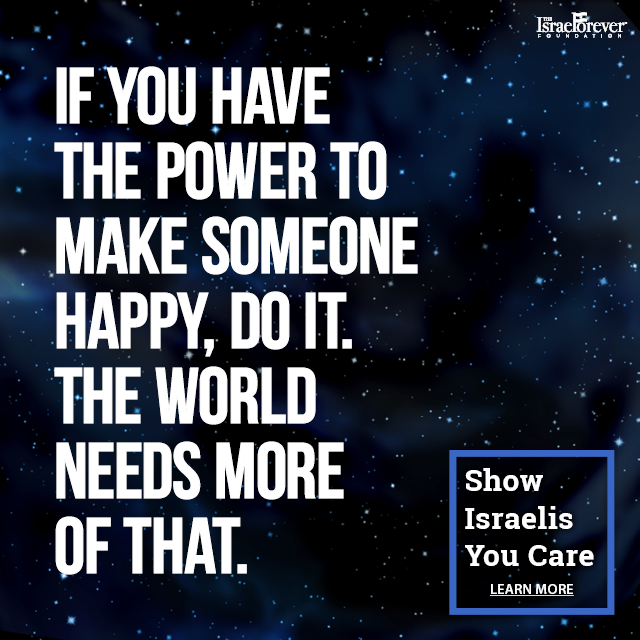 Learn the many ways that you can Show Israelis You Care from your corner of the world.