Keeping Tourists in the Dark
By Rachel Brynien
One morning during my summer in Israel, I woke up to 5 notifications on my phone from the Red Alert app. This app alerts you whenever there is attack in Israel whether it is a missile, drone, mortar, or rocket. A week earlier when Shabbat came to an end, I turned my phone back on and received notifications for over 100 rockets that were fired over Shabbat.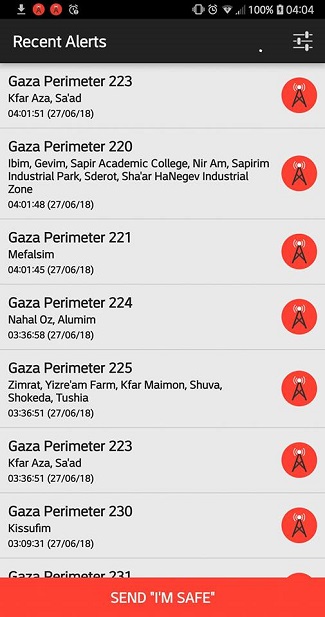 It is a terrible feeling knowing that while I am trying to enjoy my time here in this amazing country, others are running into bomb shelters fearing for their lives. This is Israeli reality. It is a difficult and scary time knowing so much is going on and not being able to help. This app helps me stay aware of the situation in real time. While it is scary hearing my phone buzz, it is comforting knowing I have the information for where the attack was so I can ensure my own safety.
The only thing scarier and more frustrating than hearing about attacks in Israel is the exact opposite: not hearing anything at all. This is the reality for most tourists who come on organized trips to Israel. We are left in the dark.
While I understand the organizers of the various programs that tourists come on do not want to scare participants, it is not ok to act as if there is nothing going on outside the program - which is how it feels when they leave us unaware of events taking place around us. As visitors, we have a right to know what is going on around us but we have a NEED for our program coordinators to help us. Mainstream media is biased; social media is rampant with misinformation; and the lack of recommended, reliable resources leaves us with no media connection at all. We are left searching to find out on our own and do not always know where to go for the correct answers.
Had I never downloaded the app on my phone, I would be completely unaware of the severity of the situation in Israel. For my safety, I have a right to know what is going on to those among whom I am living while I am here. Not only is it important to realizing the reality that Israelis live with every day, it is also terrifying receiving texts from friends abroad asking if I'm under fire because they heard something on the news back in the US while I am left uninformed and unprepared to respond.
The "living beyond terror" mentality is strong, which means it is not always apparent when there is danger in Israel. Because of this, information is not always easy to find for someone who is from the outside. I should be able to properly explain to my friends and family what is happening. With the genius of Whatsapp, which is so prominent in Israeli networking, and for which nearly every program uses to correspond with their participants, the coordinators and madrichim of our program could so easily share news as it happens.
I was lucky that my internship mentors at Israel Forever saw fit to provide us not only with information but also with an opportunity to ask and discuss the events taking place on the ground. Their support of our needs for the facts and the context was instrumental to helping me feel at ease as I continued my daily life in Jerusalem.
As my program allowed me to freely travel, I felt somewhat abandoned when they failed to let me know if there are places I should avoid. And unfortunately this was not the first time I had experienced the effects of this oversight. When I was traveling here in 2014 during the height of Operation Protective Edge, I received very little information on what was going on around me while our entire country was at war.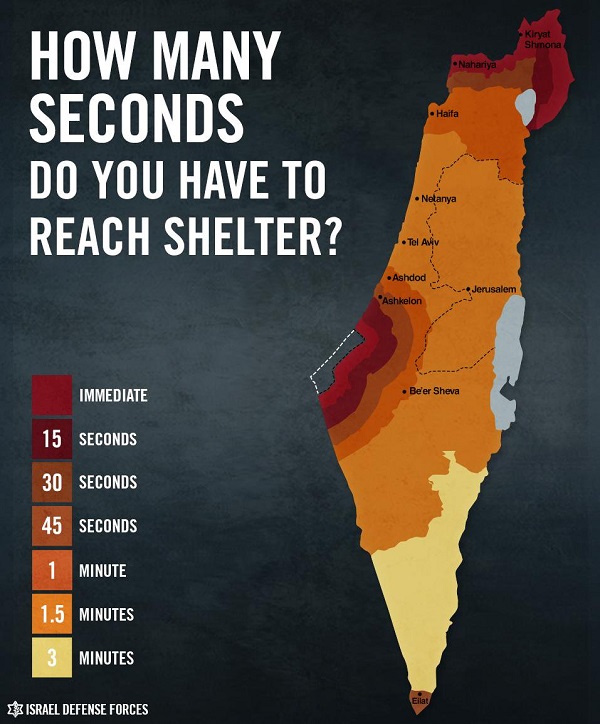 In their effort to prevent us from unnecessary "worry or fear," it was even more frustrating to not know. We are kept in the dark in order to "protect" us, but while doing that, they are making us naive to the reality of the State of Israel and her citizens. If our program organizers do not inform us themselves, they should at the very least give us some information during the program intro that includes recommendations for reliable sources for us to turn to.
I don't see how keeping serious information from participants in beneficial, and my hope is that my experience can encourage program organizers to take the situation more seriously. I think all Israel program coordinators should put themselves in our shoes. We are in a foreign country without family and rockets are being shot into the country. We hear rumors of possible wars and attacks but no factual information is being provided by our coordinators. I am stuck just with what pops up in my notifications on Facebook, and only because I am connected enough to follow this page or that - something many other less-affiliated participants on Israel programs might not be aware of.
When I think of the implications of this, it goes beyond my time in Israel. It extends to how I can properly advocate for Israel and inform my community back in America while navigating the charged atmosphere there. The information I receive and conversations I have while "on the ground" are among the most important elements to aiding those of us who see ourselves as a voice for Israel in the Diaspora. And since not everyone is immersed in the news, the personal perspectives become an instrumental part of those resulting discussions.
I can only imagine if we were encouraged in our program to discuss the current events, more participants would be asking the questions they've been afraid to ask. As a result, more would feel the confidence and pride in representing the facts and justification for Israel and her military operations that serve 1 single purpose: the defence of Israel, her borders, her rights, and the lives of all her citizens regardless of their faith, ethnicity or race.
I was lucky to have Israel Forever as a place not only to work, but to strengthen that confidence. I was lucky to have an educator who did not hesitate to address the most challenging of topics and dilemmas. I was lucky to learn how to respond to different accusations just by virtue of the discussions among our group of interns at Israel Forever. And I was lucky to have the wherewithal to want more.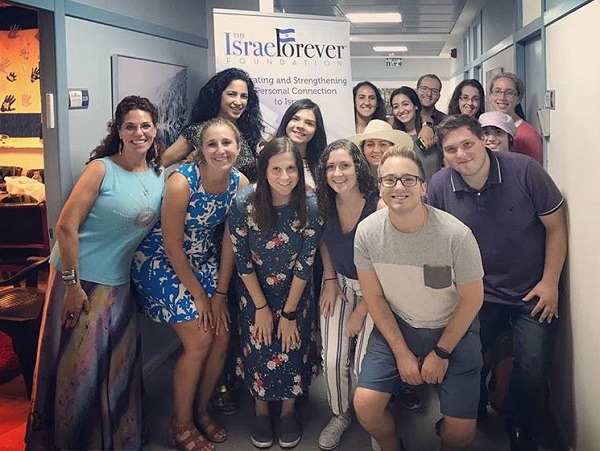 I am hoping this open letter will encourage the program organizers, supervisors, counselors and participants to recognize that information is power. Without it, we are weakened. And without the tools to acquire that information, we are left awash with confusion, frustration and isolation - three things no one should ever walk away with after an empowering summer experience in Israel.
STAYING INFORMED ABOUT CURRENT EVENTS IN ISRAEL:
The problem:
Everyone has their preferred media sources. While it would be wonderful to be able to rely on media to provide fact-based news it is becoming more and more apparent that all sources have some sort of bias, particularly when it comes to Israel. Social media algorithms are designed to show us articles and posts that are similar to other things we have already liked and thus, unless we deliberately look at sources we don't like, we will rarely be exposed to anything other than sources similar to what we have seen and liked before.
The solution:
We suggest deliberately searching out sources that have different perspectives in order to understand what people of differing opinions and backgrounds are seeing. A combination of these will provide a depiction that is closer to reality than opinion. It is important to be careful and search out news sources that provided verified, fact-checked news as many, even very popular sources prefer clickbait.
The basics:
Of course Israelis are news addicts and get updates from multiple sources but if you just get the basics you will know a lot more than most!
There is a multitude of news sources available however, as a first, basic source, we suggest utilizing Ynet, the website that is most popular among Israelis (and includes a section of articles translated into English).
---
Recommended for you:
About the Author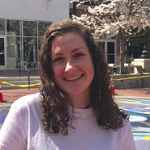 Born and raised outside of Philadelphia, Rachel Brynien is a rising junior at the University of Maryland. After taking a gap year in Israel, she decided to bring together her passion for traveling, culture, and problem-solving by majoring in International Relations.