Knowing Fear: Not A Spectator Sport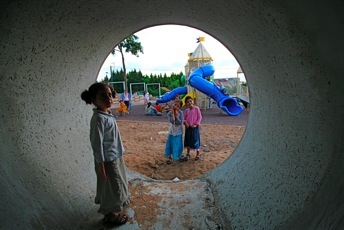 The residents of southern Israel have had enough.

Please do not offer us any more hugs just so you can feel that everything is all right, as if buying enough honey jars from Kibbutz Yad Mordechai will allow its residents to return home. It is both upsetting and insulting at the same time. Thanks, but no thanks.
We came here seeking a good quality of life and we found it, albeit with a bit of defense-related noise. We stayed even when the noise amplified, because we fell in love with the idyll. We invested a lot of our own money to settle the legal and legitimate State of Israel, and by doing so we have unintentionally forced our children to become victims.
For 14 years, our children have been left abandoned. True, this time your children have also become the victims to this reality, but they have not been left abandoned.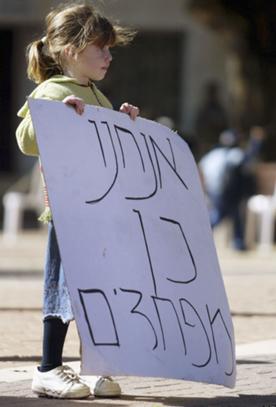 You will not know true fear until you experience an explosion a few feet from your home and then scurry to your television set to see what may have happened or who may have been wounded, only to find the latest rotation of reality TV shows.

You will not understand true rage until a rocket explodes in your backyard and you do not find so much as a single mention of it in the following day's newspapers.

You cannot feel the frustration we felt after the IDF chief of staff told us to return to our homes, while the defense minister -- despite his security detail and armored cars -- canceled his visit to the area because the situation was just too dangerous.
The defense minister seems to think it is too perilous for him, but apparently it is safe enough for my son.
Fifteen seconds -- that is the amount of time I have to get to shelter, according to the Homefront Command. When push comes to shove, however, it is actually a lot less. Four-year-old Daniel Tragerman was killed just three seconds after the siren sounded.
The slower I run, the more likely I am to hear the deafening boom before I reach the door of our fortified room. The slower I am to snatch my one-year-old from his building blocks in the living room, the less likely I am to reach the fortified room at all, even though it is right inside my own home.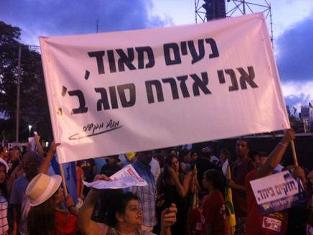 Three seconds deprive our children of the basic right to play in their own backyards, let alone the local playground.
Three seconds mean you cannot take a shower, go to the grocery store or walk the dog.>br />A few rockets fired at central Israel hardly constitute the same reality.
Three seconds between life and death, that is the reality, and it is ours and ours alone.
In 2011, at least 200,000 people took to the streets to protest the high price of cottage cheese. Their clamor was so intense that the government set up the Trajtenberg committee.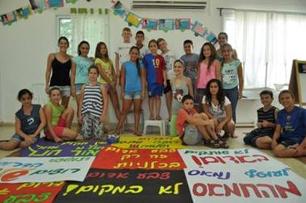 About a week ago, we asked protesters to come here and do the same. Not for cottage cheese, but for our children. Some did come from central Israel, as did many from across the western Negev.

But despite the fact that we brought our pain right up to your doorsteps, most of you choose to lend your support via TV-spectating, or donations - not via true, living and kicking solidarity.
On Sunday, little Daniel was laid to rest. His mother is the spokeswoman for one of the western Negev's regional councils, his father is a landscape architect, and they both earn a decent living even without you flocking down here on a Friday morning as part of a televised shopping caravan. Daniel was laid to rest despite, and even more so because, of that very caravan. Daniel's death is on us. It is on you, and I am not afraid to point the finger of blame.
If you felt the very true pain we have been feeling, the entire country [and the entire nation of Israel all over the world] would be railing against the situation as one.

What is your answer or proposal?
What more can we do as a people to understand and make a difference?
How can understanding the fear of those living under constant attack for 14 years force us towards action?
Comments are our conversation - join us!
Or Share your thoughts below or on Facebook and Twitter and encourage your friends and family to join in!
---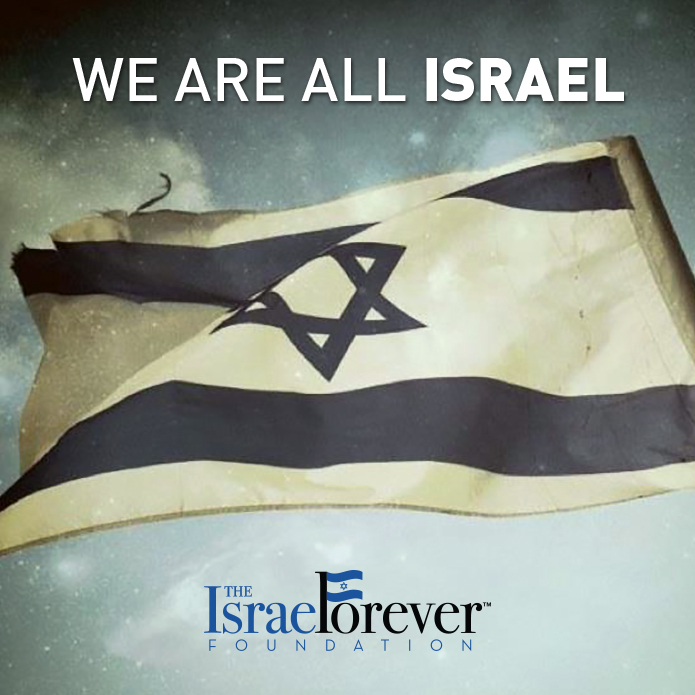 "Every Jew who resides anywhere between the Jordan River and the Mediterranean Sea is both a citizen and a settler of the Land of Israel. The only thing distinguishing one of us from another is a number:
the number of generations we have been living within these borders; the number of countries from which we were expelled; the number of tyrants we were forced to endure; the number of pogroms we suffered and survived; the number of times we tried to assimilate and the number tattooed on our forearms. All other distinctions are merely semantics.
What is missing is the true cause to fight for and rally around -- not "bringing peace and quiet to the south," but rather the imperative and justice of Jewish sovereignty over our ancient homeland.
---