"My uniform was cloth, no magic armor."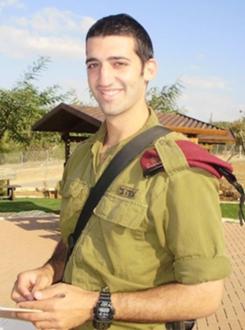 What happens when you bring a former lone soldier to meet with a group of young teens who are spending their summer involved in community service?
Last week, I spent the morning with Daniel Flesch, a veteran of the elite 202nd Airborne Brigade, who took the morning off from work to visit with the Mitzvah Corps campers of the Jewish Community Center of Greater Washington.
Daniel began his talk by sharing with the young teens some background information on what it means to serve Israel in this way. "When I was growing up, my grandmother always asked, What will your generation do? How will you make a difference?" He wanted to do something more. He wanted to physically help protect his homeland.
There were definitely difficulties associated with being a soldier. Daniel spoke of intense heat in the summer and freezing cold weather in the winter. On duty he was always in uniform. He explained how soldiers often do not take boots off because it takes too long to put back on. It is to hard be a lone soldier. You have no family nearby to rely on. You have to find your own housing and figure out what you are doing.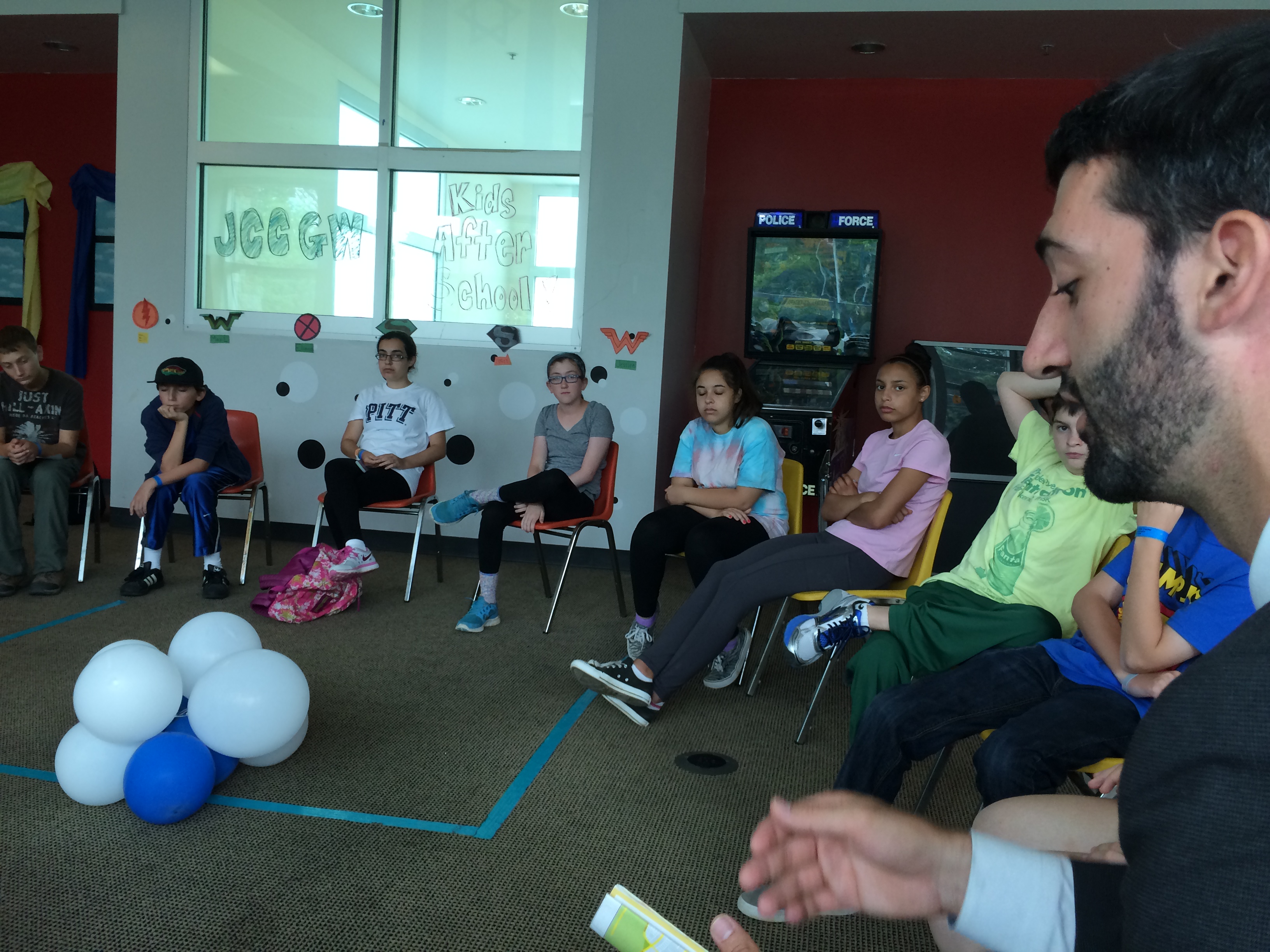 He described what it means to the lone soldiers to receive packages, socks, and letters. These things remind you that if you are protecting a Jewish village on Rosh HaShanah or working in the Golan Heights during a snowstorm, while you are risking your life, the letters remind you that somebody somewhere cares. You are not alone.
Before passing around his paratroopers beret he showed the students how you wear it on your left shoulder. Then he showed his dog tag and explained what the Hebrew said.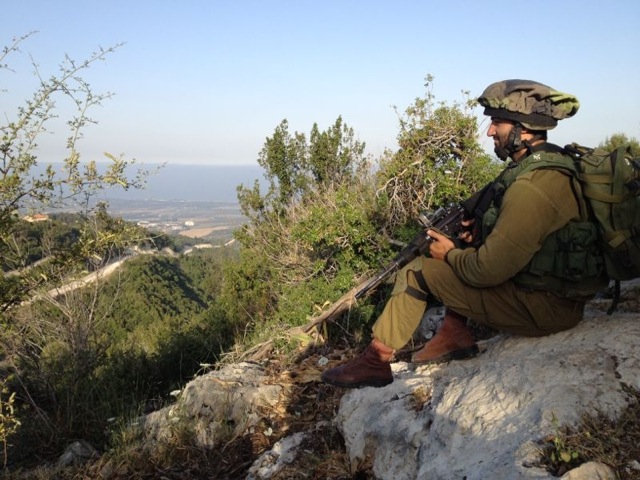 Then the campers had the opportunity to ask questions, with such a level of sophistication that truly demonstrates the interest these young teens put into this opportunity. Among the questions they asked:
Did you get any discrimination for not being Israeli?

No. Israelis were shocked that I chose to do this, to fight for Israel. I did make a friend in Tel Aviv who said, "of course you are here, you are Jewish, you need to help."

What kinds of things did you have to do?

We trained for the type of combat we might have to engage in. We did athletics for physical training and were responsible for cleaning the room. You set your watch. You must not be late. If you are there are consequences. I once had to pretend to be shot. Soldiers practiced bandaging me and carrying me up and down hills. I was jostled for 3-4 hours. You carry water, medical equipment, Tehilim, prayer book, glasses, contact lenses, a shovel to dig trenches, a radio, and some soldiers have carry a grenade launcher.

Did you engage in battle?

I did not have to use my combat skills thankfully. I served during peaceful times.

Were there scary moments?

I was wearing my uniform for the first time. I looked down and realized that I was a soldier. My uniform was cloth, no magic armor. I realized there was nothing between me and Israel's enemies. There were times there were threats of enemy infiltration. I was part of the first line of defense. Rocks and Molotov cocktails were thrown at us. It was scary at times.

What does it mean to be a reservist?

You will respond any time your county needs you. A lot of the guys I served with are often called back for active duty. There are many serving now during Operation Protective Edge.

Since you were American, can you quit?

NO. It's the army. Once you set your mind to it you have to see it through. You made a promise to your people.

Did you ever feel in danger from the other soldiers?

No. The army can be a scary place. Guns, bullets, grenades. I was scared the first time I threw a grenade. The army does a great job of teaching you to respect the weapons. You live with your gun, bathroom, meals, showers. I was never in fear of other soldiers.
The group then discussed how Israel is viewed by many as a place of promise and hope. It is a democratic country. Israel set up a field hospital in Gaza and on the border with Syria to help injured people. This is something we can all be proud of. As we wrapped up the program each of the campers wrote a thank you note to the current lone soldiers. They expressed their gratitude and hope for the soldiers hard work and safety.
Daniel's advice to aspiring lone soldiers:
"Learn Hebrew and begin volunteering when you are young."
After Daniel finished his presentation, the campers expressed their support for Lone Soldiers who are currently serving in the IDF, protecting Israel and the Jewish People, by writing personal letters thanking them for their service.
Want to hear more of Daniel's experiences?
Read his blog »
---
About the Author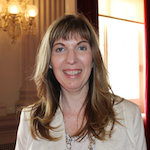 Heidi Krizer Daroff is a longtime activist for Israel and a volunteer with a number of organizations, finding unique ways to help the Jewish People and the Jewish State. While her passport indicates that she does not reside in Israel, her heart definitely does. Previously having served as North America Director for Israel Forever, Heidi continues to share her passion for Israel with others in as many ways as she can.