Capturing the Lone Soldier Experience
By Barr Solnik
I am an American born, Canadian raised, former lone soldier in the IDF.
I served as a sniper in the paratroopers brigade and since the completion of my service have made it my ongoing endeavor to share the lone soldier story with the rest of the Jewish World and to help lone soldiers where I can.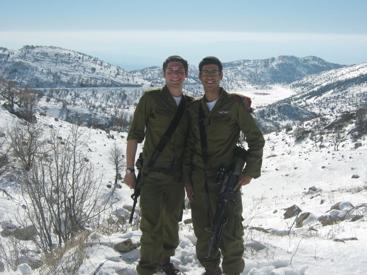 The first thing you get asked by an Israeli when they find out you have enlisted, after flying from six thousand or more miles away, fighting the bureaucracy you never knew existed, going through intense tryouts and finally making it to a unit you think you know about but don't really, is "Why have you come here?"

Why would anyone from America who "has everything served to them on a silver platter even think of coming here?" Why would someone want to leave behind their family, friends and comfort to come here?
It isn't just your average Israeli who is asking the question but top fighters in top units too. They just don't get it.

Sure they think it's great, someone else to help carry the load, but being that they've grown up living in Israel, many of them just don't see what it is we as Diaspora Jews are doing here.
The emphasis on the lone soldiers can be confusing, as if it somehow is more important, more valuable than the native-born Israeli soldier who serves in accordance with the national draft.

On the contrary, it is those soldiers who often go through an even more difficult experience as there is no choice, nor is there the motivation that comes with making that choice, and they may have even suffered a family tragedy of others who have served and been injured or fallen in the line of battle.
That's why our story is unique. it sheds light on the fact that there is a place where so many people from so many different countries want to go to and be a part of and it is about their experience there as a whole.

There is a reason why the lone soldier movement is growing. A few friends of mine and I want to help it grow.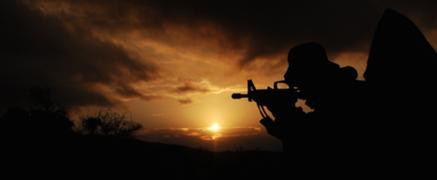 We want to share our story in the most authentic way and one which will show Israelis, North Americans, Europeans, South Americans, South Africans and anyone anywhere else where a trace of Jewish blood might lie, why it is we are here, who we are and what we do.
So we have written a a script based on our story for a full length feature film. A way to really show people our story in the way people today listen to stories.
We have a small group who is dedicated to making this happen and we are now looking for further help bring this project to life! We are so excited to already have some interest from the Israeli film industry, but we also need the backing of individuals like you from all over the world whose cause it is to help lone soldiers and help the Israel initiative in a global way. Whether it be through connections, funding, or raw talent we hope to hear from you!
If you are interested in being a part of our efforts, whether as an investor, or in another creative way, please be in touch with me directly at Barrsolnik@gmail.com or by phone at +972-54-457-2098
Please help us to make this film a reality!
---
Learn More About Israel's Lone Soldiers!