Maintaining The Magic of Israel
By Samantha Vinokor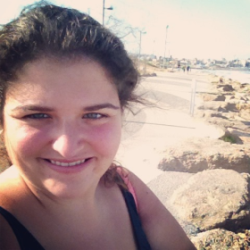 With layers of history literally built on top of one another, multiple and sometimes conflicting narratives, a population as colorful and diverse as it can possibly be, and voices shouting over one another in a cacophony of languages, it's not an exaggeration to call Israel one of the most complex places in the world.
Any time that one encounters this country, whether it's through reading about Israel, speaking with Israelis, or experiencing the land itself, it's clear that Israel's different voices and layers provide a fascinating and frustrating platform for exploration.
It's imperative that when one engages with Israel, they keep the different messages in mind, knowing that every story of Israel, every town, and every memory, has multiple narratives, equally passionate and oftentimes completely contradictory. Keeping all of these perspectives in mind is a daunting challenge.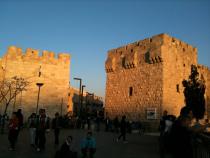 While it's important to remember the realities of Israel, an imperfect country engaged in the ongoing struggle of developing a society and national identity, it's also important to take a step back and marvel at the wonder of Israel. One of the "buzz phrases" in the world of Israel Education recently is criticism from a place of commitment.
It's said to be empowering for Jews engaging with Israel, both Israelis and those who live in the Diaspora, to criticize Israel. This demonstrates a level of ownership of Israel, wanting to make it better, from the point of view of the critic. It's also said to be an authentic way of connecting with Israel, by acknowledging the problems of Israel and engaging with them, instead of brushing them aside and ignoring the pressing, prevalent issues.
I have no problem with dealing with the problems of Israel, or criticizing Israel when I think something is wrong. I have no illusions about this being a utopian society, and have many opinions about changes that could be made in order to improve this country, both internally and in terms of Israel's image abroad. However, focusing so much on the problems of Israel often turns the issue into the problem of Israel.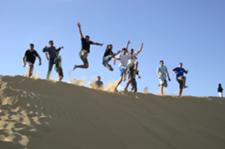 While it's seen as authentic and important to criticize Israel, what's often criticized is efforts to maintain the magic of Israel. It's been called the "Birthright Bubble," hasbara brainwashing, or simply turning a blind eye to the many problems that plague Israel. I won't deny that many programs do tend to ignore the intricacies of Israel in favor of giving a simplistic and positive image of the country. However, there's a distinct difference between ignoring the realities of Israel and choosing to maintain the magic of Israel.
When one is aware of the problems of Israel, it's easy to fixate on them and focus solely on the aspects of Israel that need improvement. But without balancing this with the positive, with wondering at the marvel that is Israel, it's easy for the beauty of Israel to fall to the background, causing Zionism and connecting with Israel to fade in favor of criticism.
By combining critical reasoning with an appreciation for the magic of Israel, learners and advocates are able to develop a love of Israel that is genuine and reflective of the reality of Israel, while maintaining a sense of wonder at the modern Jewish State.
For a country that is less than a century old, the modern State of Israel has accomplished a miracle by creating a thriving society, revitalizing Jewish culture, creating Hebrew culture, and achieving countless feats in the areas of science, technology, and medicine. This does not erase the problems that Israel faces and nor does it mean that they should be ignored. Rather, it means that it's ok, and equally meaningful and genuine, to enjoy the positives of Israel, and to focus on the beauty of this amazingly complex place.
Click here for the original blog post and for more posts by Samantha Vinokor.
---
Recommended:
---
Are you inspired by Israel?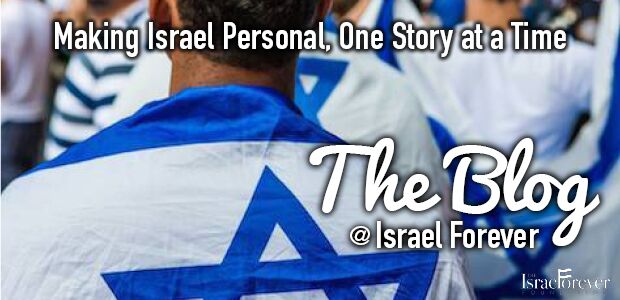 About the Author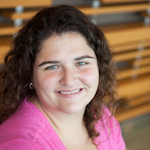 Samantha Vinokor is a native New Yorker who recently returned to the US after three years in Israel. She is currently living in Washington, DC, and working as a Jewish Educator. More about Samantha's freelance work, experiential education initiatives, and blogging can be found
HERE.