Meet 10 Organizations Helping Israelis Cope with Trauma
By Abby Chargo
What would you do if you were faced with terror? How would you respond?
"I would fight back!" "I would take a stand!" "I would take down the terrorists!" Seems simple, right? These things are easy things to say, but they are not easy things to do. When a terrorist breaks into your home in the middle of the night and murders your entire family, it is not so easy to "take down the terrorist" or to "fight back" or to go "back to normal" afterwards. There are steps to be taken and there is trauma to be dealt with.
When situations are purely hypothetical, ideas for potential responses and reactions can be easily conceived. People know what sounds good and many often say what they assume others want to hear while failing to comprehend the gap between theory and reality. It is easy to present a brave face but what would you do when actually faced with terror, pain and trauma, the suffering of friends and loved ones and sometimes the grief of bereavement?
When knocked down, no matter how hard, Israel's answer is to rise up and face whatever challenges come next: recognize what has happened, process the experience, consider its impact on the mind, body and soul, and find ways to move forward, to not dwell in the dark past but to rebuild, as best as possible, with a positive approach to life .
Terror has unfortunately become a part of Israelis society, and because of that, there have been dozens of organizations established, many by families who have lost loved ones to terror attacks, which help people overcome the trauma and horrors from what they have endured or witnessed and/or assist others to live lives that are more full, happy and healthy. "While it is almost grating to admit, terror has become "normalized" in Israeli society where it is an accepted, albeit begrudgingly and unhappily, as a reality of life" - Dr. Irwin J. Mansdorf.
Israelis know that while it is impossible to control what happens, it is possible for each and everyone of us to make a conscious choice about how to respond! This is a lesson that is relevant to people everywhere, no matter what their experiences are. The most effective way to heal from personal pain is to help others coping with that same pain, to help make things a little less bad for someone else.
We are proud to feature ten amazing organizations which represent the unique attitude of the Jewish State and of Israelis as individuals. They are examples of Israel As a Model for Coping with Terror, how it is possible to not only cope, but also flourish and be productive despite facing the threat of terror.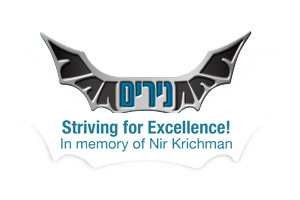 This organization is unique because they are committed to enhancing the lives of youth at high risk by providing them with resources and services that allow them to take control of their lives and reach their full potential. Through Zionist and Jewish values, these children are being empowered to develop themselves and achieve their personal life goals.
The organization's vision includes, "We genuinely believe youth at high risk can overcome their harsh life circumstances and acquire the tools, values and self-confidence to allow them to rewrite their life story."
This organization was created in honor of the late Navy Seals Sergeant First Class Nir Krichman, who was killed in action in 2002.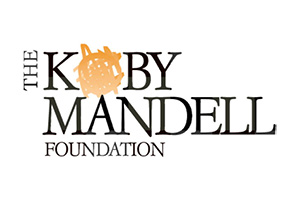 This organization is unique because they provide therapeutic healing programs that are not offered in any other area of the world. There are various organizations that aim to help rehabilitate terror victims, but there are not as many services available to the families who have lost loved ones to terror. The Koby Mandell Foundation is bridging that gap by helping families and individuals translate the pain and suffering into positive personal growth.
"Our programs are built on a model that is not available anywhere else. There is no government agency or organization that approaches this work the way we do. We provide a unique "missing piece" that has been very well received by both the professional community and the unofficial society of terror survivors in Israel. This latter endorsement is vital, because even the best protocols are useless in the treatment of emotional trauma unless the clients are receptive to the services. Our model is powerful and beneficial because it synthesizes the power of people with shared experience helping each other with quality professional care delivered by professional therapists, grief counselors, and social workers."
Rabbi Seth and Sherri Mandell established the Koby Mandell Foundation in 2001 after their 13-year-old son Koby and his friend Yosef Ishran were brutally murdered by terrorists near their home in Israel.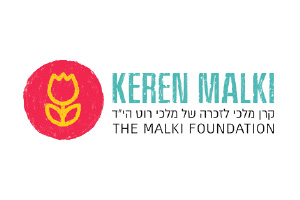 The Malki Foundation is innovative because it empowers families of children with severe disabilities in Israel to keep the children within their family home instead of having to place them in care-institutions.
"We make a substantial difference in helping the family to care for their child with severe special needs in the natural home environment, giving their child the best chance for happiness, better health and an overall greater quality of life. If the Malki Foundation's services were not available to those families, many of them would have no alternative but place the child in institutional care."
Arnold and Frimet Roth established the Malki Roth Foundation in honor of their daughter, Malka Chana Roth, who was murdered in the terrorist attack that took place in the Sbarro Restaurant in central Jerusalem in 2001. Malki's experiences with her own severely disabled youngest sister led her to become passionate about bringing happiness, support and encouragement to the lives of children facing similar challenges. Malki volunteered to work with children with special needs. At school and in the community, she inspired her peers to do the same.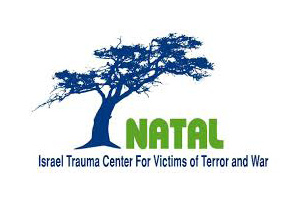 This organization is special because it provides multidisciplinary treatment and support to direct and indirect victims of trauma due to terror and war in Israel.
NATAL aims to advance the resiliency of Israeli society through treatment, prevention, public awareness and research. Their services are available across the country and to all Israeli citizens regardless of religion, ethnic background, color, age, gender or socioeconomic status. NATAL also holds multiple partnerships with organizations across the world, including NATAL in the United States.
NATAL was founded by Judith Yovel Recanati, together with the late Dr. Yossi Hadar z"l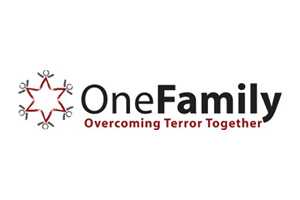 This organization is unique because it aims to be the voice of Israel's victims of terror attacks. OneFamily wants to empower Israel to overcome terror when it strikes and to bring Israel's victims of terror attacks together into one, national, self-supportive family. Not only does OneFamily provide services for rehabilitation, but it also provides services to reintegrate into Israeli society.
OneFamily is a combination of professionals, volunteers, supporters and victims – bereaved, maimed and traumatized – young and old – Jews and non-Jews. "We reach out to all of Israel's victims of terror when an attack takes place. We don't wait for them to contact us for help. OneFamily is a non-profit (501c3) organization recognized in Israel, the United States, Canada and the United Kingdom. We are a non-governmental organization funded entirely through private donations from across the world."
OneFamily was established by 12-year-old Michal Belzberg and her family in honor of the victims of the suicide bombing that took place in the Sbarro restaurant in Jerusalem.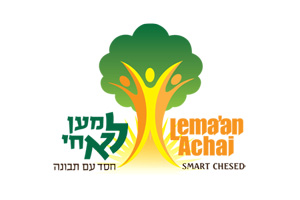 Lema'an Achai is unique because it empowers individuals and families, by providing the less fortunate with the tools they need to break the cycle of poverty, bringing them through, then out of, crisis. This unique approach–Smart Chesed–facilitates growth leading towards self-sufficiency.
Ezra V'Nechama is a specific crisis prevention service provided by Lemaan Achai, which provides support and comfort to those faced with serious illness or loss.
--"Going through serious illness or loss can be an isolating experience, the effects of which can be far-reaching: at home, at work, and socially. We are here to provide support throughout the whole process of loss or illness."
--Well-trained, qualified counselors with many years of experience provide a safe, private space to explore personal feelings and thoughts with understanding and discretion.
--Confidential counseling services are offered for individuals, couples, or families. Support groups are available for the bereaved.
Lemaan Achai was founded in 2000 by a group of concerned Israeli citizens who wanted to emphasize Judaism's communal responsibility towards charity and chesed.
Translating Pain Into Something Positive
Did you know? Not only have there been various organizations established in Israel to help victims of terror cope and rehabilitate, but there have also been multiple foundations, memorials and public social services created, many by families who have lost loved ones to terror. Israel is the greatest, active example of how to take pain and turn it into something meaningful and beautiful.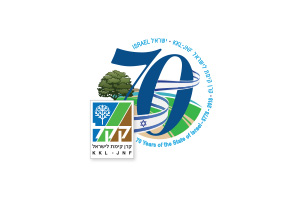 This communal site is meaningful because, "The families will now have this place to convene, a site from where they can gaze at the field of combat and remember their children who are no more. The legacy of the fallen will be perpetuated for generations by young hikers who will come here and view the fields of combat, learn about the war and read the names of the heroes who gave their lives so that the people of Israel could continue living in their land."
Deputy Chief of Staff, Major General Yair Naveh, honored the fallen soldiers. "One hundred and twenty-one IDF warriors, who did not return from this war, stood on the ridges of these mountains, looked ahead to Lebanon and behind to their home, and they decided to strike. This observation point is a monument, a symbol of faith and vision. The IDF learned from this war and improved its readiness. We shall continue hoping for peace and preparing for war."
"The people of Israel need this observation point no less than the bereaved families do. The whole nation needs to remember these brave soldiers, because it is thanks to them that we can go on living here."
Har Adir was created by the parents of soldiers who fell during the Second Lebanon War.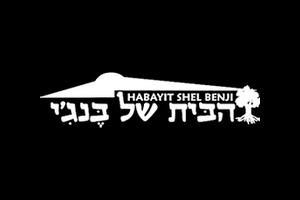 This foundation is unique because it provides all lone combat soldiers with a real home to call their own for the duration of their army service and prepares them to be able to stay in Israel and prosper thereafter.
In addition to "Benji's House," the facility also has a Guidance and Support Center, which is open to all lone soldiers about to be discharged and it provides support programs to lone soldiers as they make the difficult transition from army to civilian life. The goal is to help them achieve stability to become independent, productive and well-adjusted citizens.​
"Some of the soldiers are matched with local "adoptive families" who take a special interest in their welfare, and host them for meals on Shabbatot and holidays. This is by no means compulsory as our philosophy is that every soldier should treat "the Bayit" as his/her home and not feel compelled to do anything. Most importantly, skilled experienced and sympathetic staff and volunteers are present 24 hours a day to lend an ear and provide emotional support."
The Benji Hillman Foundation was established in memory of Major Benji Hillman z"l, killed in action in the Lebanese village of Maroun al-Ras at the beginning of the Second Lebanon War on July 20, 2006.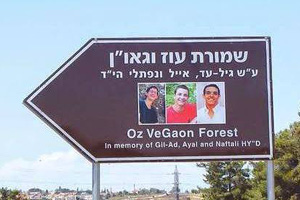 This memorial is meaningful because Givat Oz has been a hilltop pine forest for even longer than the State has been in existence and the additional appellation of Givat Oz v'GAoN is in the name and memory of Gil-Ad, Ayal, and (v') Naftali. This tourist/camping site was established not far from the place where the three boys were abducted, as an immediate response to their abduction and murder.
"Out of the grief and horror over the unspeakable loss of these precious boys, came a positive, uplifting, and Zionist response – the creation of another spot on the Israeli map with a Jewish presence."
Oz V'Gaon was created in honor of the Gilad, Ayal and Naftali who were kidnapped and murdered by Palestinian terrorists in 2014.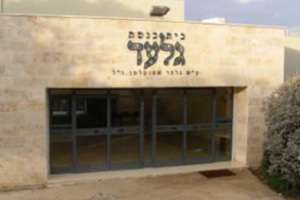 This house of prayer is unique because there was no synagogue in the community prior to the murder of Micha Shtokelman's son, Gilad. Micha would have to travel a long distance every day in order to say kaddish for his son, but it was not long before Rabbi Ra'anan heard of this and immediately suggested building a Synagogue in honor of Gilad.
Gilad's father insisted it be a permanent, beautiful structure, not a prefab. "Farmer turned industrialist, Micha Shtokelman undertook the practical work. Rabbi Ra'anan brought volunteer architects and a considerable donation. El Al would supply the furniture. Rabbi Billet would try to raise money for the rest. So, on Tu B'av, on the anniversary of the death of Gilad Shtokelman, Gilad's synagogue was dedicated in Timrat."
Micha Shtokelman established Gilad's Synagogue in honor of his son, Gilad Shtokelman, who was killed when his tank was hit by anti-tank missiles fired by Hezbollah terrorists in the Lebanese village of Aita a-Shaab.
CONCLUSION:
This article was not written as a plea for donations. Should you feel inclined that is of course a mitzvah however the goal of this is to inspire.
These 10 examples are just a small sample of the ways Israelis have chosen to live beyond terror, by helping others heal, be inspired and live well. Hopefully their example will help you find your own way to empower others and by doing so, empower yourself.
One simple way to make a difference is by writing a Letter of Friendship for victims for terror and let them know that you hear them and they are not alone. Although you may be oceans apart, we are all family and we are stronger standing together as one.
Am Yisrael Chai!
---
Recommended for you:
About the Author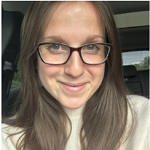 Abby Chargo is a Senior at the University of Kansas. She will be graduating this upcoming December with a degree in Strategic Communications and a minor in Jewish studies. She loves exercising, learning, cooking, eating a lot of food and meeting new people! Abby's greatest passions in life are Judaism and Israel and her career goal is to work for a Jewish nonprofit organization in the near future. Am Yisrael Chai!