Meet the Leaders of Munich Advocacy
On September 5th, 1972 in Munich Germany, 11 Israeli Olympians and one German police officer were killed in a devastating terrorist attack at the '72 Olympic Games by an organization called Black September. The tragedies of September 5th are behind us, and there is nothing that can change the atrocities that took place.
What happened as a result of the attacks should not be forgotten or put off to the side, but in fact the people who have continued to advocate and work for change and progress after the Munich Massacre, they are the true heroes. Through this effort, we recognize their efforts.
To date, we can count five individuals who stand out as leaders of Munich memory and advocacy, several of whom have no immediate connection to the event, the attacks, the devastation, and the memories of those whose lives were taken will not soon be forgotten. The work they do ensures that the devastating attacks in Munich will never be forgotten. These are people who have gone above and beyond and did so without having to, and they did so in order that the events that happened never be forgotten. Thanks to these courageous individuals, even these many years after the attacks took place, we still remember and think about what happened.
Aly was not born until 1994, which means that she was born 22 years after the Munich Massacre. Her only connection, a remote one at that, to the events in Munich was that she was Jewish. After winning the first individual American gold medal for a floor routine, Raisman dedicated her performance to the Munich 11.

"The fact it was on the 40th anniversary is special, and winning the gold means a lot to me," Raisman said. During the Olympic Games, Raisman was 18. The fact that she stood up after winning a gold medal as an American and then spoke not about herself, not about America, but about the Munich 11, that shows class and maturity. Raisman was a young woman who was speaking her mind, even though it was obvious that she was in a minority with her opinion. For Jews around the world and specifically hose who sought fairness and justice and a moment of silence from the International Olympic Committee (IOC), Raisman was like a moral compass for all who watched. She made it known that she was remembering the Munich 11 and, in doing so, reminded the world to not forget.
Copyright © Olivia Harris/Reuters

Ankie was in Munich when the events took place. She was there with her husband, Andre, who was the fencing coach for Team Israel. Following the death of her husband, Ankie made aliyah with her daughter, who was not even a year old when this happened, and she converted to Judaism. Since the lead-up to the 1976 Olympic Games, Ankie Spitzer has filed a request to the IOC to hold a moment of silence at the Olympic opening ceremony, and every year, including the years of the 20th and 40th anniversaries when there were Olympic games held, her request was denied. Ankie Spitzer is a name that you need to know.

Closing in on 70 years of age, Spitzer has been relentless and worked tirelessly to try and get the IOC to grant her request. According to an article from Sports Illustrated in 2012, when she was granted an audience with IOC President Jacques Rogge in the spring of 2012, she said to Rogge "I can only conclude you're not willing to do this because they were Israeli," talking about the refusal to observe a moment of silence in memory of her late husband and the other athletes.  

"According to Spitzer", Rogge finally said 'There are now more than 40 Arab delegations. It's a difficult decision, but my hands are tied.' Spitzer was ready with a quick response: 'Your hands are tied? No. My husband and his teammates' hands were tied. So were their feet. To the furniture. Then they came home in coffins.'" At that time, Spitzer was 66 years old and her husband had been dead for almost 40 years. However, Spitzer has remained steadfast in her mission to get the IOC to hold a moment of silence.

If it is not already clear, Ankie Spitzer is a hero in so many ways. Not only did she lose her husband and became a single parent of an infant. Not only did she move, with her daughter, to Israel knowing barely any Hebrew and then convert to Judaism. Not only has she had her requests dismissed before every Olympics since 1976, but what's more is she has continued to fight on behalf of Andre and the other athletes. She has done more than what should need to be done, and she continues to do so. She does this so nobody will forget her husband, or any of the other victims.
Copyright © Steve Fenn / ABC / Retna

Jim was a sports reporter, in Munich at the time, working on Olympic coverage. McKay, while not a news reporter by trade, reported the story on ABC and was on the air for 14 hours straight delivering the news, until he said "When I was a kid my father used to say 'Our greatest hopes and our worst fears are seldom realized.' Our worst fears have been realized tonight. They have now said there were 11 hostages; two were killed in their rooms yesterday morning, nine were killed at the airport tonight. They're all gone." McKay received two Emmys for his coverage of the events, one in sports and one in news, but that is nothing compared to the sacrifice and effort McKay put in to keep people informed of what was going on until the bitter end.
Bob was not in Munich for the Olympics, nor does he seemingly have any connection to what happened, but what Costas did may be the bravest thing any of these individuals did. In an act of pure professionalism while covering the opening ceremony at the London Games in 2012, Costas called out the IOC for not observing a moment of silence to honor the 40th anniversary of the attack or the memories of the Munich 11.

Here is what Costas said as the Israeli delegation entered the parade of countries at the opening ceremony: "These games mark the 40th anniversary of the 1972 tragedy in Munich, when 11 Israeli coaches and athletes were murdered by Palestinian terrorists. There have been calls from a number of quarters for the IOC to acknowledge that, with a moment of silence at some point in tonight's ceremony. The IOC denied that request, noting it had honored the victims on other occasions. And, in fact, this week [IOC president] Jacques Rogge led a moment of silence before about 100 people in the athlete's village. Still, for many, tonight, with the world watching, is the true time and place to remember those who were lost, and how and why they died."

From a journalistic standpoint, the mark of a good reporter is someone who is not afraid to speak the truth, even if that truth is not popular or going to be well received. That is why Costas did an amazing job in his coverage of the Olympics in 2012. He made it known even before the opening ceremony that he would be acknowledging the Munich Massacre, even though he did not have to, and could have faced severe punishment from NBC and the IOC had he gone too far. He openly said he would call out the IOC for denying the request, and Costas did just that. That is more than a prominent display of journalistic integrity, that is a mensch.
Guri is the son of Moshe Weinberg, the first victim of the terrorist attacks against the Israelis. Weinberg was quick to compliment and thank Raisman for what she did to honor the memories of father and the other Team Israel representatives. Weinberg was also part of the group that petitioned to IOC for a moment of silence in 2012, only to be turned down. Weinberg also has made it clear that he will not be going down without a fight when it comes to getting a moment of silence for his late father and the other athletes when he wrote an op-ed that was published in 2012 before the Olympics on the FoxNews website.

At the end of his op-ed, Weinberg wrote "The threat of the IOC coming after me does not scare me anymore. When you have no more dignity, you have nothing to lose. So, members of the IOC -- my name is Guri Weinberg and I am the son of Moshe Weinberg, the wrestling coach murdered at the 1972 Olympics. And I am not going away." Guri Weinberg never really got to know his father, but it is certain that his father would be proud of him standing up like he has.
Zaq runs a website called We Cannot Forget that highlights the Munich 11 and is dedicated to the Munich Games. Harrison has worked hard to instill the values of remembrance in others with regards to Munich. He looks at choices people have made and different outcomes that have occurred. His website highlights not only the heroes of Munich but other heroic actions done by athletes, both Jewish and non-Jewish. Through efforts of people like Harrison, there are those who remember and acknowledge the tragedy in the hope that nothing like it ever happens again. Read Zaq's personal account of the Munich Massacre.
---
Recommended: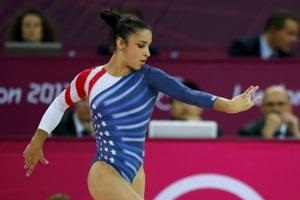 New York Post
---
How are You Commemorating this Day?

About the Author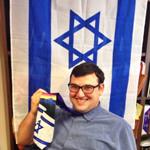 David Solkowitz, a former intern for Israel Forever, is currently a Jewish Studies and Journalism major at Indiana University. He is a dedicated and passionate student when it comes to Israel. In his free time, David enjoys writing about his experiences, travels and connection to the Jewish homeland.