Message to the World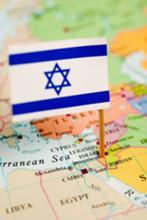 Hey world, how are you?

Yes, it's us again... the people of Israel.

The country so small, even it's name won't fit on the globe, and you have to write a part of it on the sea and some on the neighboring country.

The only Jewish state, where they speak their own language, live their life and try to ensure that a holocaust like they suffered 69 years ago will not happen again.
A country that contributed in its technological capabilities and innovation in its 66 years of existence a great contribution to humanity.

We have a small request to you.

No, no, do not get agitated, you are preoccupied with global warming, the energy crisis and global economic situation, we understand. We won't take up much of your time.
We do not have a lot of demands from you. Only a tiny one.

In the coming days, IDF forces are going to (hopefully) take powerful and painful actions in a space from which terrorists fire, (you yourself defining them as such, world) to restore peace to the Israeli people.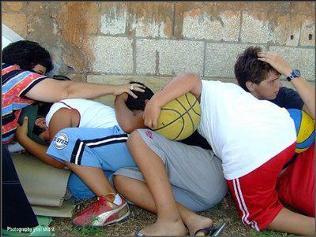 People leave their jobs, families, cancel their summer vacations and great efforts will be made to hurt back the villains for whom a tank and a school, are equally important targets. Enemies who see children as a legitimate shelter.

Adversaries who believe that launching "dumb" missiles at densely populated areas is a legitimate form of protest.
No, we do not ask for help with troops... not at all, dear world.

We have our IDF soldiers. They are skilled and motivated. Believe us, they are the best in the world. The best investment of this country.

We do not ask for weaponry either. We develop it ourselves and invest billions annually in technologies to ensure that children and the innocent are not harmed.

We reached high capabilities of specific targeting, from all around you countries come and learn how to properly fight an asymmetric war.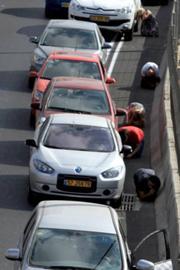 You also do not have to support us in words, if it's too difficult.
We ask only one thing .. Do not interfere.

No country would allow its population centers to be targeted and bombed day and night by missiles, certainly not a country like us, which has the general size of New Jersey.

No country would show tolerance like us, when its citizens of all ages become the target for the extremist religious terrorist organization that refuses to recognize it.

We were quiet long enough, and the silence was replaced with the echoes of explosions.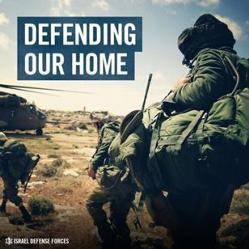 You know, world, your silence on issues like the massacre in Syria, human rights violations in China, suppressing minorities and LGBT in Russia is unfathomable. But somehow when it comes to the only country that separates murderous, borderless terrorism and the West, you suddenly have a lot to say. Loads.

So just let us be. We don't need you to teach us morality, and certainly not how to guard our country. That's what we're here for.

Thank you, from all citizens of Israel, the only democracy in the entire Middle East that protects all of her citizens. And our only Jewish state.

---