My Dad, My Herzl
I don't remember ever in my life not knowing that my dad was a leader. From conventions and public speeches, from the courtroom to the classroom, I watched in awe as my dad astounded audiences of all ages, all faiths, all walks of life, with an ease unbeknownst to many.
My gorgeous mother, a leader in her own right, has graced the arms of my father for 54 amazing years, showing that behind every successful man is a woman who believes he can make it possible.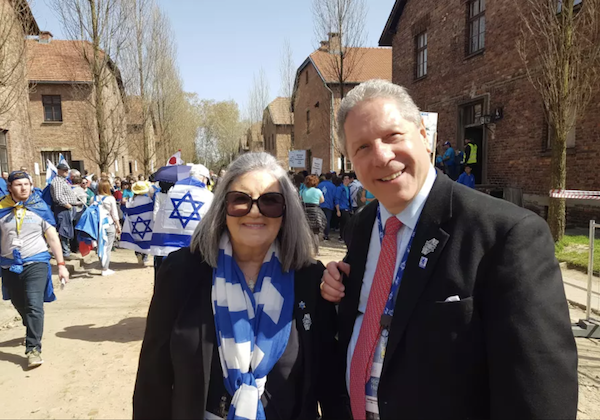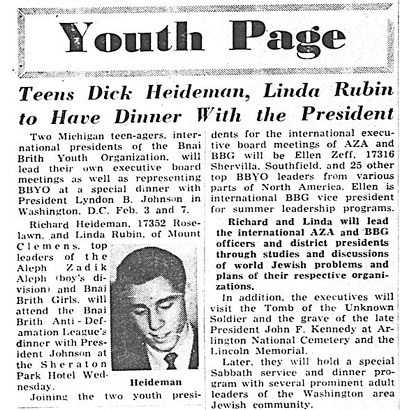 When they met at the age of 15 he had already taken leaps forward, becoming a visionary of what Jewish identity could be. Raised in a reform home in Detroit Michigan, attending public high school and spending his free time as a proud Aleph Zadik Aleph of the B'nai B'rith Youth Organization.
It was under his leadership that the international Kallah summer program was instituted, and that the leadership training conference at B'nai B'rith Perlman Camp would become the same program that so many of us enjoyed over these last many decades. I once met a man who told me that my father's speech at International Convention inspired him through most of his life and there were parts of it he knew by memory.
There have been many people that have been so inspired by this man with passion. As he grew to become more and more a thought leader, a man of action, he became sought out again and again to guide, to advise, to lead. Each time, igniting the sparks of success in all of his listeners who could take their own kernel of wisdom with them having heard this powerful and inspirational voice speaking before them.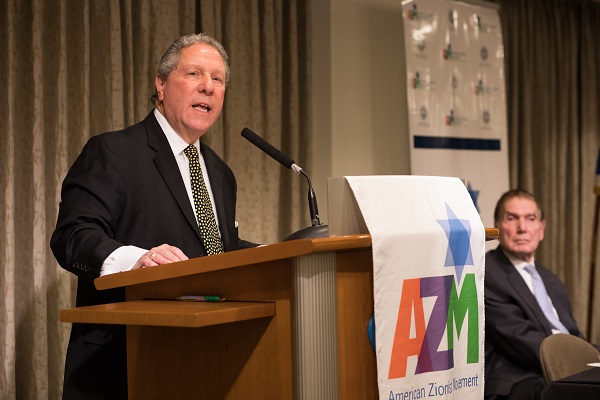 It is the integrity with which he fulfills each of these endeavors that is so incredible. And his pursuit of a unity for the Jewish people that supersedes any religious, political, or other ideological bias has become a driving force. It was from him and my mom that I was taught such values of acceptance of others alongside the importance of our identity and our rights as a Jewish Nation.
As he now concludes his four-year term as the president of the American Zionist movement, we felt it to be an opportune time to demonstrate our recognition, appreciation, and gratitude to Richard, and Phyllis, and the Heideman legacy of leadership, generosity and passion they have imparted to so many. We invite you to demonstrate your appreciation. Give and help us continue to make a difference
It is with great pride that we launch "Honoring Richard Heideman".