Nail Care as a Key to Personal Transformation
By Rabbi Eric M. Lankin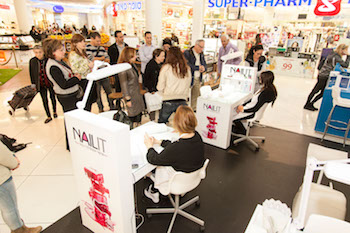 A wild assertion, but this December, on my visit to ELEM projects all over Israel, I saw with my own eyes how nail care is a key to personal transformation.
In the Ofer Hasharon mall in Netanya, a large beautiful shopping experience similar to any large American indoor mall, is a small for-profit kiosk area called Nailit. Two young Israeli-born women, Maayan and Yardena, dressed in company uniforms, sat waiting for customers, except that these women were participants in an ELEM program for young single mothers who have mentors and social work support provided by ELEM.
Maayan juggles motherhood and being a student at Netanya Academic College. She is being encouraged and supported in her life's journey by ELEM. At her young age of 20, she has already been married and divorced and functions with the assistance for care for her young child by her mother.
When I spoke to her, she described her life as being hard, struggling to balance her responsibilities but with little hope for self-actualization. When she met ELEM volunteers at the Ministry of Welfare, they helped her realize that she needed to return to school and to learn a skill to help support herself and child.
She describes Nailit as a "family" and as a "home" and she hopes the training that she has acquired through this ELEM project will enable her to create her own home-based business, the dream of independence and success.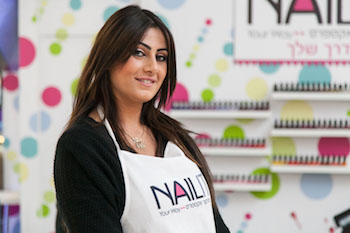 Maayan noted the special role that Naama, the ELEM social worker, has played in her life. I was moved to learn that the ELEM social worker did not just address the issues of functioning in a business environment and the discipline needed to be a successful employee. What was also on her agenda was to help Maayan learn how to be a good mother and to listen to the challenges that Maayan faced in her daily struggles.
Yardena, age 22, a mother of two children ages 6 and 5, has no familial support or the involvement of the children's father. She was unable to afford to care for her children and to her devastation, they were removed from her home. Due to the income she is now earning, she will soon be able to get her own apartment and reclaim her children from foster care.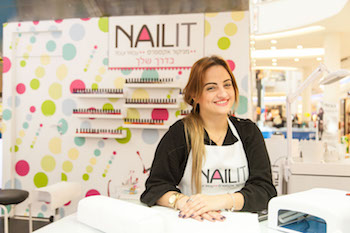 This branch of Nailit has four single mothers who are being trained and mentored, not only by ELEM but also by the store manager. There are two shifts a day for six hours each and our young women learn about the business, specific skills about nail care and the discipline needed to function in a business environment.
Most importantly, these young women are enveloped with love and concern, surrounded by positive role models. For them, nail care is truly a key to their personal transformation, giving them not only new skills but hope for their future and the future of their children.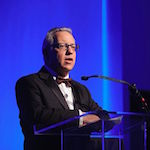 Rabbi Eric M. Lankin, DMin is the Executive Director (U.S.) of ELEM/Youth in Distress in Israel. He has had a distinguished career as a professional Jewish community leader for the past 30 years. Since 1999, Rabbi Lankin has served as the NJ Regional Director of the United Synagogue of Conservative Judaism; Senior rabbinic professional of the North American Federation system as UJC Director of Religious and Educational Activities and Director of the UJC (now JFNA) Rabbinic Cabinet; Chief, Institutional Advancement and Education for the Jewish National Fund (U.S.); Development Director of Emunah of America; and CEO of the American Society for Yad Vashem.
---
Recommended for You:
---
SHOW ISRAELIS YOU CARE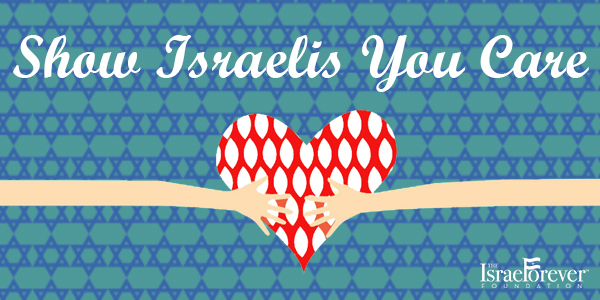 Open your heart and share your connection, your thoughts, your hopes with your fellow Jews in Israel.